'The Challenge' Star Laurel Stucky Opens Up about Being Sexually Abused at 21 and Shares Her Views on Consent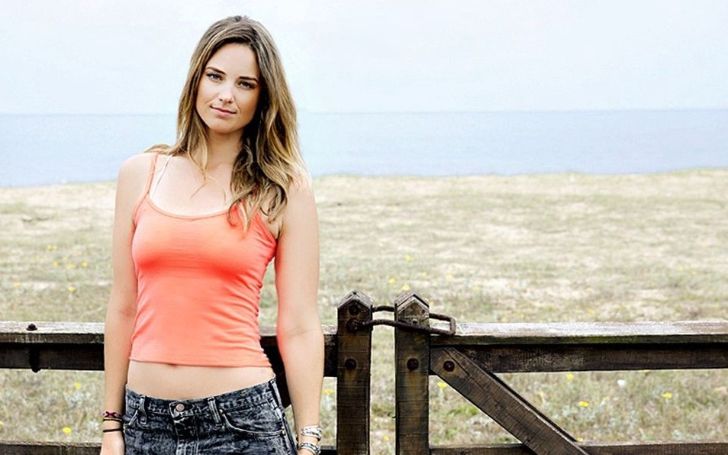 Best known for her appearance on MTV's 'The Challenge', Laurel Stucky opens about the traumatic event of getting sexually abused on her Instagram post.
Laurel took to her Instagram to share a shocking news of her getting raped at the age of 21 when she was still a virgin.
"I don't know how many people know outside of my close circle of friends, I've begun to share bits here and there, but I was raped at 21 yrs old as a virgin. I plan to share more about what happened in my way, on my own time, but I feel strongly about communicating the importance of consent," she expressed, "Making sure our sexual experiences feel safe and comfortable should be what we all search to have."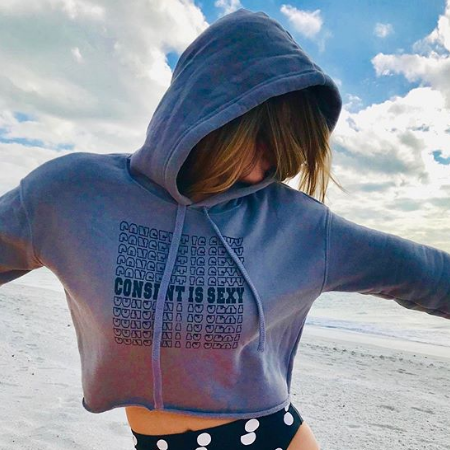 Laurel got candid about her experience in her Instagram through this picture.
Source: Instagram
Laurel was a winner of 'Free Agents' and a finalist on 'Fresh Meat II', 'Cutthroat', and 'Rivals', the different variations of the show, 'The Challenge'. In her post, the athlete shared a photo of herself wearing a hoodie that read 'Consent is sexy'. She went on to explain consent to her followers through her experience.
"Consent is getting a 'yes, I want to do this' as a response to moving further," she explained. "Consent is asking if the other person is okay and hearing 'yes.' It sounds obvious, but it's not because too many people have been assaulted, and it hurts."
You May Also Like: Brighton Sharbino — Know the 17-Year-Old Better
The star talks about her experience that nobody should ever go through. A day before the announcement, Laurel made her fans aware that she was going to make a post on Instagram about something personal and truthful event of her life.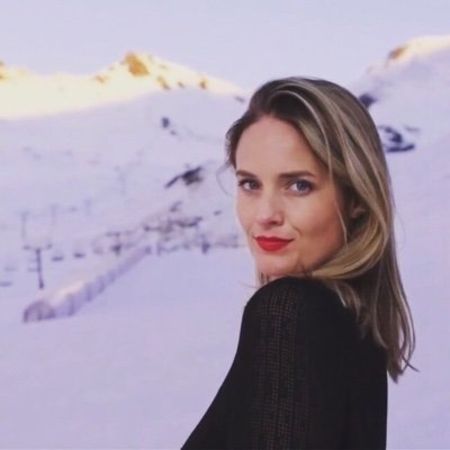 The Challenge's Laurel believes, "A problem shared is a problem halved".
Source: Twitter
"My life and so many others have been critically altered because someone couldn't have just made sure I was okay with what was happening," she said.
"I can't tell you how many times I wished the guy who did it had only asked if I wanted it too. I would have said no. And who knows where my life would have gone. For years, I struggled with a lot, but primarily being able to take control of my choices. I realize now, and this was a way to compensate for a very important choice being taken away from me."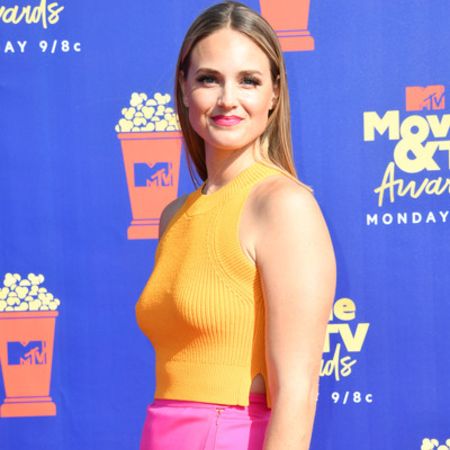 Consent is sexy.
Source: Zimbio
In the end, Stucky concluded her emotional post through an offer of a discount for a company that makes the shirt, 'Suiheart', to spread the message of the importance of consent. It is a self-help club that is committed to real-life self-care and awareness.
Also See: Jaz Sinclair Weight Loss — Views of the 'Chilling Adventures of Sabrina' Star on Dieting
Stay tuned and connected to GlamourFame for more Entertainment content.
-->