Jaz Sinclair Weight Loss — Views of the 'Chilling Adventures of Sabrina' Star on Dieting
Published Fri Jan 31 2020 By Sea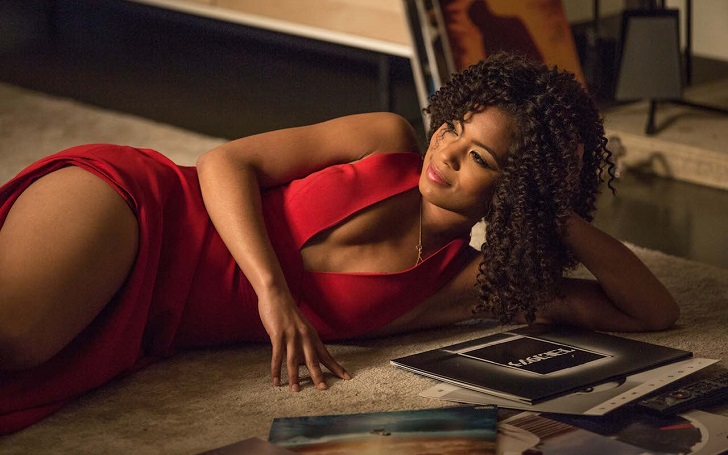 Three seasons have passed already, and the gang is just figuring things out. 'Chilling Adventures of Sabrina' came back for the third season this January, bringing viewers their favorites stars on the screen.
The show, first brought out by Netflix in October 2018 (makes you wonder about the three seasons in two years thing), has projected certain young stars on to the screen. While Kiernan Shipka, Ross Lynch and Gavin Leatherwood have the stage, Jaz Sinclair has her share of fame from the show. But she was famous before that you know.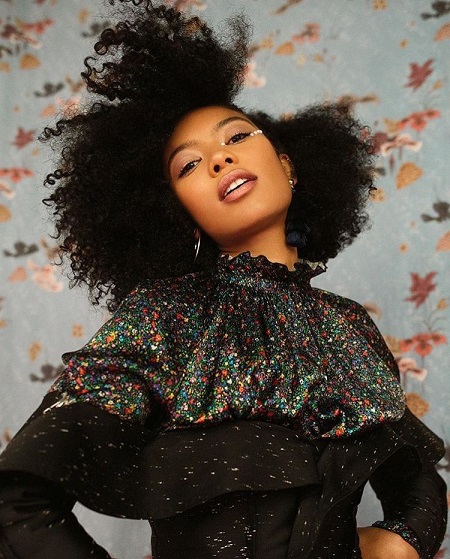 Yeah, Jaz don't need no slimming down.
Source: Ruben Chamorro
'When the Bough Breaks' [2016] and 'Slender Man' [2018] gave her a fair recognition in the industry. But, as is the case, she is gorgeous in every way. Fans wonder how she is capable of keeping herself ever so 'sexy'. But no, she's never tried any weight loss tactic.
Jaz Sinclair Is As Natural As One Can Get
While the 25-year-old continue to dazzle her fans, there is no secret to her looking her best. She's just a normal person as we all are.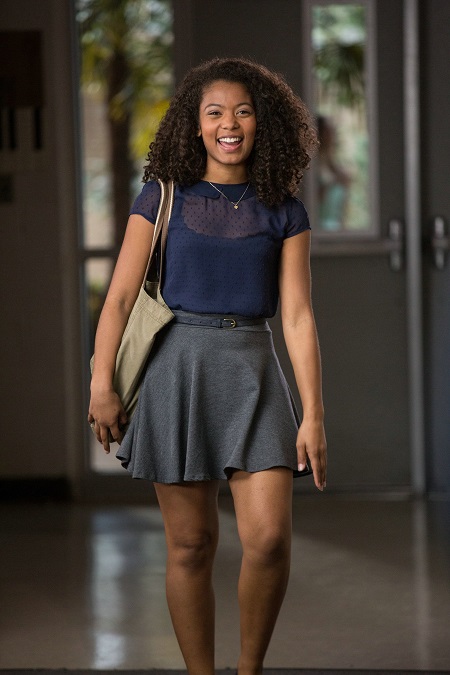 Sinclair is as natural as one can be.
Source: Just Dial
Having a special routine for your food and exercise is one thing, but not having to do much to keep her the way she is, is what she does best.
What Jaz Sinclair Said about Dieting
Jaz Sinclair is not the type of person to have any desire to lose weight. She doesn't have to. In fact, she tries to stay away from diet as much as possible, while also decidedly eating healthy.
Must read: The untold story of Heidi Klum's first daughter, Helene Boshoven Samuel
In the September 2016 cover of Rolling Out, she talked about how no diet can pursue her to adopt it. "I eat healthy because I like to but I try and stay away from the word diet in all its forms. I feel like rules are meant to be broken and the more rules you set for yourself, the more likely you are to break them. I think of the things that I can eat versus the things I can't eat."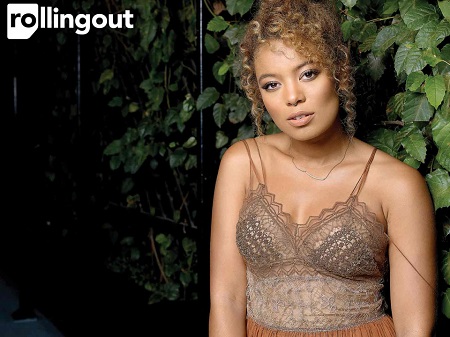 Jaz hasn't exclusively talked about her diet.
Source: Rolling Out
"Rules are made to be broken" may be a cliche phrase for now, but that's what she says. When choosing a weight loss plan (more accurately, weight management process), there are bound to be rules for yourself, and it's not that easy to completely abide by it.
Is Jaz Sinclair Dating Ross Lynch?
Unsurprisingly, yes. Although, the two still need to announce it together. They might not need to though. If their first red carpet together doesn't say they are dating, there's nothing else that can (please don't contradict). Well, she did cook for his family (yeah, she met them). And instagram officials with many intimate photos obviously say something like that about the two.
The singer was linked to Jaz, or 'Roz', amidst the ship he was sailing with Kiernan, back in December 2018 after she posted a sentimental post for his birthday. And after the celebration, he came out to say that she was the "closest friend" he had back then.
Find out: Who Is Jaz's co-star, Kiernan Shipka, actually currently dating? Clear the confusion.
Over a year later, after all the talking and sailing in the current ship, the two finally made what everyone wanted to happen, happen. They made a cute TikTok video together before going hand-in-hand out on the red carpet at the Balmain Menswear show at Paris Fashion Week.
For now, Jaz will keep on giving her best without having to worry about her weight. Why should she? She looks awesome right now. And if you're wondering what she eats when she is sick, she once told her fans about how she watched 'Harry Potter' while eating a "Tom Kah soup out of a princess cup".
Stay tuned and connected to GlamourFame for more Entertainment content. There are more weight loss stories told. Be sure to check them out.
-->