Ellen DeGeneres 'Jail' Joke Sparks Backlash from Fans
Published Thu Apr 09 2020 By Eden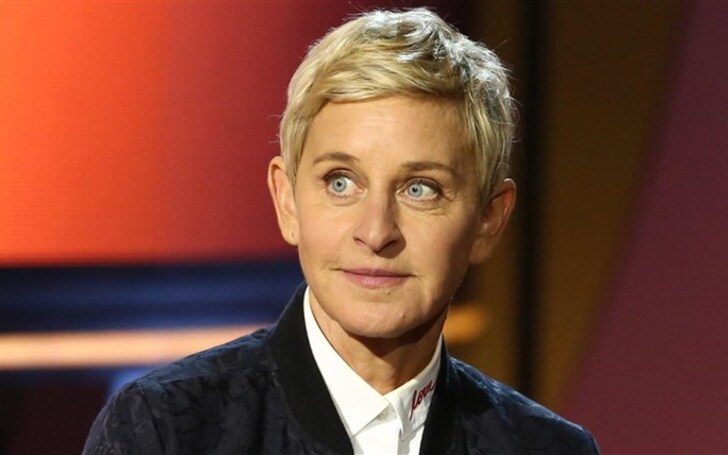 Ellen DeGeneres joked self-quarantine is like 'being in jail.'
Ellen DeGeneres' joke couldn't backfire worse this week after several fans called her out for comparing being on self-quarantine during the COVID-19 pandemic to 'being in jail.'
The comment was made on Monday while the popular host broadcasted her show from her home. It's a common trend these days as Jimmy Fallon recently hosted his Late Night Show through a video conference with Adam Sandler.
Watch: Ellen DeGeneres' Prison Joke Backlash
Ellen claimed,
One thing that I've learned from being in quarantine is that people -- this is like being in jail, is what it is. It's mostly because I've been wearing the same clothes for 10 days and everyone in here is gay.
The video clip on Youtube was later listed as "unavailable," presumably following the massive backlash from the viewers, who took to the comment sections to express their displeasure.
DeGeneres continued,
I feel bad for the kids at home, all the college students, all the parents. I feel bad for a lot of people. But I think that a lot of people out there need words of encouragement, and that's what I want to do.
The general consensus seems to be the comment came off as insensitive. One viewer commented, "Sitting inside her fifteen million dollar mansion complaining and comparing it to a prison, very tone deaf ellen."
Fans subsequently took to Twitter to throw shades at her.
Another person tweeted, "Except that people in jail can't practice social distancing, don't have enough water or toilet paper and are going to die at exceptional rates from Covid-19. Except for that, Ellen, your quarantine experience is just like being in jail."
The "at-home edition" of the show was directed by Ellen's wife, Portia de Rossi, who also served as the cameraperson. The TV host, in a more acceptable joke, claimed their dog, Augie served as the key grip.
Visit Glamour Fame for more interesting news of your favorite celebs.
-->