How Did Elon Musk Lose His First Son, Nevada Alexander Musk?
Published Wed Feb 19 2020 By Sea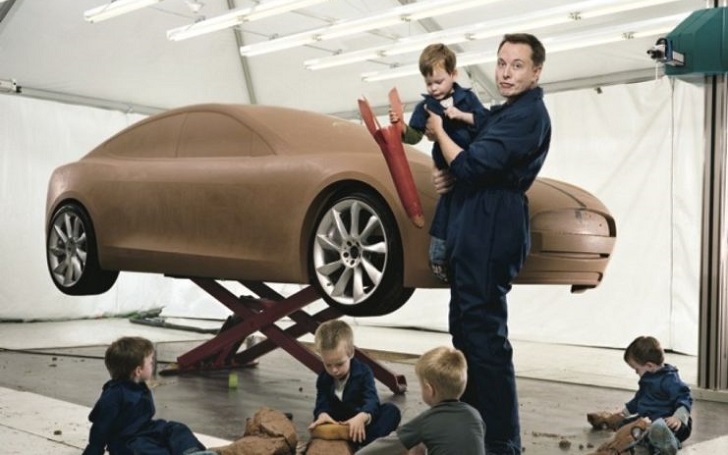 Let's face. It's not at all easy to get back up on our feet after losing a child and then become a multimillionaire business and founder of the likes of 'SpaceX', 'PayPal' and 'Tesla'. But Elon Musk did, and there's nothing more inspirational than that.
Say what you will of the messy divorce, but Musk and his college sweetheart, Justine Musk (nee Wilson), had it going at the beginning, romantically, of course. In early 2002, Musk had no liquidity (he did sell 'Zip2' in 1999), but eBay approaching PayPal for $1.5 billion was something that was so much exciting for his business venture.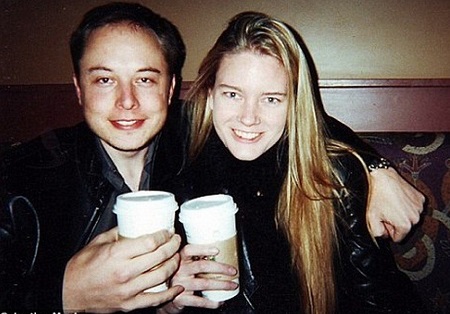 Elon Musk and Justine were college sweethearts.
Source: Next Shark
Then in mid-May 2002, his first son, Nevada Alexander Musk, was born in the midst of the Burning Man arts and music festival in Black Rock, Nevada. It was exciting times for the Musks. But the week the eBay deal was announced, Nevada lost his breath in July 2002.
Nevada Alexander Musk Passed Away of 'Sudden Infant Death Syndrome' at 10 Weeks Old
As parents were taught to do, Nevada's parents tucked him into bed, placed on his back. But when they came to check in later, Nevada wasn't breathing. They called in the paramedics and resuscitated him, but he was already brain-dead due to a lack of Oxygen for such a long period of time.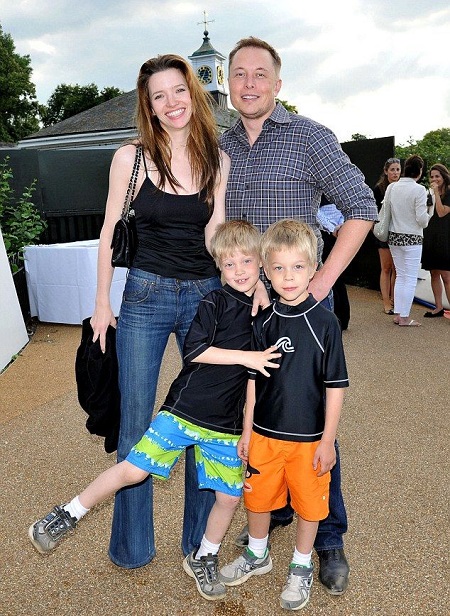 The couple had five kids together later.
Source: Alan Davidson
Nevada was taken to an Orange County hospital, where he spent three days on life support, until the parents decided to take it off. As she writes in a memoir, Justine held him in her arms one last time.
The condition that happened to Nevada was called 'Sudden Infant Death Syndrome', which was susceptible to male infants at around 10 weeks old. It is always sudden and also unexplained. There have been nor confirmed cause nor any confirmed factors that lead to SIDS. The child doesn't struggle or have any problem during and before their passing. It almost always happens in their sleep.
How Did Musk Cope with It Despite Justine Grieving for Years?
Justin continues in her memoir, published in 'Marie Claire', that Elon didn't want to talk about Nevada's death, but she grieved openly, and she didn't understand why he wanted to just leave it all behind.
The 2008 divorce was a messy one. There were accusations thrown either way. But after Alexander's death, they still wanted to get pregnant, and so they did with In-Vitro Fertilization. They had five more kids after that, two boys as twins and three more as triplets.
Justine wanted to openly grieve, but Elon didn't understand the gist of it.
Source: Lauren Greenfield
In her words, "I buried my feelings instead, coping with Nevada's death by making my first visit to an IVF clinic less than two months later. Elon and I planned to get pregnant again as swiftly as possible. Within the next five years, I gave birth to twins, then triplets, and I sold three novels to Penguin and Simon & Schuster. Even so, Nevada's death sent me on a years-long inward spiral of depression and distraction that would be continuing today if one of our nannies hadn't noticed me struggling. She approached me with the name of an excellent therapist. Dubious, I gave it a shot. In those weekly sessions, I began to get perspective on what had become my life."
Defense Mechanism: His Days of Struggle in South Africa
Perhaps what made Elon Musk so defensive of grieving publicly was all the events in his past. But he wasn't sure what to do in the situation where he had to talk about Nevada either.
He did share this, "It made me extremely sad to talk about it. I'm not sure why I would want to talk about extremely sad events. It does no good for the future. If you've got other kids and obligations, then wallowing in sadness does no good for anyone around you. I'm not sure what should be done in such situations."
Source: Robert Trachtenberg, Trunk Archive
Musk was a victim of school bullying when he was young in South Africa because well, he was white. On top of that, the tumultuous relationship with his dad wasn't helping. He moved to the US later, and he's been often open about those moments in South Africa.
However, facing all those might've numbed his feelings of Nevada's death. He was obsessed with work, Justine points out. "He was very much in the mode of stiff-upper-lip, the-show-must-go-on, let's-get-it-over-with," she told Esquire. "He doesn't do well in the dark places. He's forward moving, and I think it's a survival thing with him.
Why Did Zack Snyder's Adoptive Daughter Autumn Snyder Commit Suicide?
Justine, an established writer, posted a lengthy status on Facebook, on the day in 2013 that would've been Nevada's 11th birthday. She was still grieving, but her dream of becoming an author was still riding along.

Nevada took her to the god/dess realm, something that she didn't think she believed in.
Source: Justine Musk, Facebook
Meanwhile, Musk had achieved most of his visions. In a messy time, he was engaged to British actress Talulah Riley, six weeks after filing for divorce from Justine. They got married in 2010, and after a brief separation in 2012, they married for the second time. But it couldn't materialize, and Musk divorced Riley in 2016.
Stay tuned and connected to GlamourFame for more content from your favorite celebrities.
-->