Eric Ciaramella, Hunter Biden and Others Must Testify about the Controversies after the Impeachment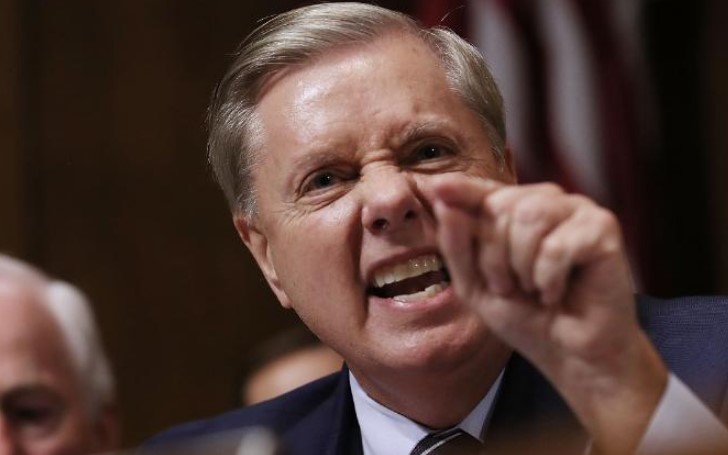 Alleged Whistleblower Eric Ciaramella, Hunter Biden, and others are called to testify about the whole impeachment controversies.
Recently, Senator Lindsey Graham is calling Hunter Biden, alleged whistleblower Eric Ciaramella, Christopher Heinz, Adam Schiff, Rod Rosenstein, Sally Yates, Andrew McCabe, James Comey, and other many more to testify about 'Burisma,' 'Spygate impeachment,' and other controversies.
So, what actually happened so far? President impeachment attempt created a lot of stir in the United States and the whole world. While it failed miserably, it has gained attention from everyone on the government.
Watch: Armstrong: If witnesses are called, Hunter Biden, Adam Schiff, whistleblower should testify
This was the fourth time in the history of the country president was attempted to kick out of his office, and this needs a lot of clarification from the people from whom the claim came President Donald J. Trump was misusing his powers.
Also Read: Who is Hunter Biden's Wife? Get All the Details of His Married Life!
Apparently, the impeachment was attempted based on information from a whistleblower who claimed President Donald Trump was in a call with President of Ukraine, Volodymyr Zelensky, and further said the president is using his vast powers for personal gains.
Since the impeachment failed after no apparent backing information, the alleged whistleblower, Eric Ciaramella, who was a protege of Susan Rice, and Hunter Biden, must be called to testify.
At this point, it's still unconfirmed if Eric has anything to do with all of this, but his name has been mentioned quite a few times. And when it comes to Hunter Biden, he must tell the American people where he gained $3 million from a company he had no business with.
Watch: Five Questions Senators Should Ask Hunter Biden About Ukraine Business
The end of impeachment marks a time for action from the Senate GOP, so let's see what Senator Lindsey Graham (R-SC) is going to do about the whole thing. Will he be able to get to the bottom of everything and come out with a conclusion? We will know just that in a few days, hopefully.
You May Also Like: James Carville's Wife Mary Matalin - Some Facts to Know About the Political Consultant
For more information on your favorite celebrities' lifestyle, stay tuned to Glamour Fame, and don't forget to sign up for the newsletter.
-->