Eva Marie's Plastic Surgery: Find All the Details Here!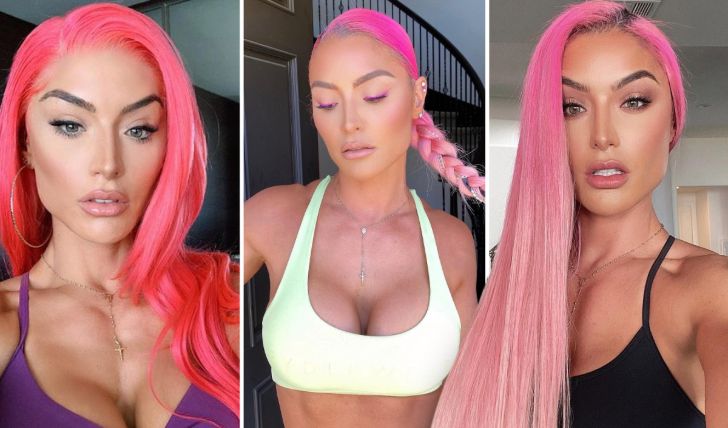 The Complete Truth About Eva Marie's Plastic Surgery: All the Details Here!
The sultry, feisty, and most importantly, multi-talented Eva Marie needs no introduction. But if you are someone not 'in the know,' she is someone who is profoundly known in both sports and glamour world. Natalie Eva Marie is an actress, model, wrestler, and fashion designer. The diva currently performs on the RAW brand.
Marie was born on September 19, 1984, in Walnut Creek, California. Plastic surgery isn't limited to actors and is actively pursued by people worldwide, but most lack the courage to admit the practice. Eva, in that sense, is a rare case. Despite being an acclaimed name, the actress has been honest about her experience.
Unhappy with Her Looks, Marie Underwent Plastic Surgery!
Eva, who originally wanted a career in soccer, couldn't pursue her dream for several reasons. Her venture into WWE was more of an accidental feat than it was deliberate. The wrestler's first step in becoming was changing her looks. She underwent a nose job and more than one breast surgery to fit into her desired persona.
Marie underwent a rhinoplasty and breast augmentation.
Photo Source: Top Celebrity Surgery
She dyed her hair red and soon underwent breast augmentation. But, Eva's bold step didn't go well with many; she was soon included in the list of many female wrestlers, who were dubbed as 'too much plastic.' The long list involved names like Dana Brooke, Trish Stratus, Natalya, and many more.
Check Out: Did Liu Yifei Undergo Plastic Surgery? Find Out Here
After her dream of becoming a soccer player was halted, Marie moved to Los Angeles to pursue a career in modeling. Unhappy with her appearance, she decided to change her looks. The wrestler underwent a nose job. Which, when compared, is evidently obvious and thankfully neat.
Following a potential health scare, Eva had to replace her implants
Photo source: U Interview
She had undergone breast augmentation long before. But, its scary results were revealed while she was in Total Divas when Eva noticed weird lumps around her implants. Doctors suggested removing the implants immediately. She was worried that would affect her career. Persuaded by her husband, Jonathan Coyle, Marie later got her ruptured implants replaced.
Eva Marie's WWE Career!
Eva made her main roster debut on July 1, 2013, after just two weeks of formal training. In May 2013, she joined WWE and E's reality show Total Divas. The show showcased bits of Marie's personal and professional life for six long seasons and was a big part of Marie's career.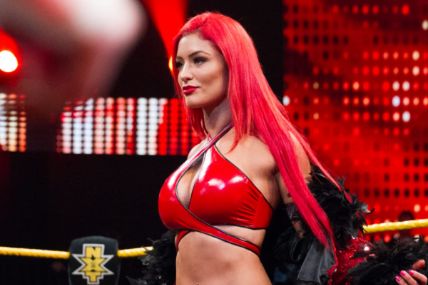 The True Divas alum announced her comeback on WWE on RAW.
Photo Source: News 18
In the next few years, the read-headed diva was dubbed the most eventful wrestler. From 2013-2016, she defeated wrestlers like Naomi and Tamina Snuka. She also led the Total Divas tag team, consisting of six women, in a scripted match against True Divas. She made her WrestleMania debut in April 2014.
Recommended: Did Jonah Hauer-King Undergo Plastic Surgery? Learn all the Details Here
The Walnut-Creek-born wrestler gave up WWE in February 2017. She started pursuing things outside and even went onto refer to herself as Natalie. But four years of hiatus later, Eva made her comeback in October 2020. She was reportedly looking for the right time to get back in the ring.
For more information and news on your favorite stars, stay connected to Glamour Fame.
-->