Did Liu Yifei Undergo Plastic Surgery? Find Out Here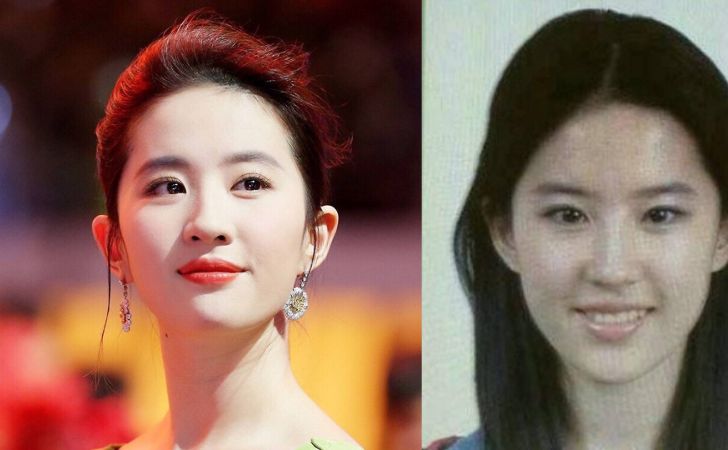 Has Liu Yifei Undergone Plastic Surgery? Find the Whole Truth Here!
Liu Yifei is widely known as Fairy Sister in her native China. She acquired international fame after starring as the titular character in the Disney live-action film Mulan. Her credits like The Assasins, The Third Way of Love, Night Peacock Never Gone have earned her multiple accolades. She's also made quite a fortune through her craft and it is a testament to her success.
While Yifei's love life seems to make headlines most of the time, her beauty has also been a topic of interest for many. Her oval face and slim features are go-standard in most parts of Southeast Asia. Her young fans have even gone to the extent of getting plastic surgery to look like her. But is the actress herself all-natural? If you've ever doubted Liu's alluring beauty, well, wonder no more.
The Truth about Liu Yifei's Plastic Surgery!
The Mulan star isn't the most loved actress in her native in recent times. In fact, the actress has been garnering widespread criticism lately. Whether it is her political opinions or alleged misdemeanor on set, Yifei has become netizen's favorite target in China.
Liu Yifei's childhood pictures had netizens doubting her elegant features.
Photo source: EW
Some old pictures of her were wildly circulated that insinuated possible plastic surgery. Contrary to her elegant appearance now, Yifei's old pictures showed the actress with a single eyelid and collapsed nose. People have been accusing her of undergoing plastic surgery.
Check Out: Simu Liu's Plastic Surgery: Find All the Details Here
The trolls took to Weibo, citing she has undergone a nose job and an eyelift. But rational arguments have thankfully outnumbered the tattletales. Many argued drawing conclusions based on some decade-old pictures isn't fair. Yifei's ardent fans have been standing up for her and quashing the claims on her behalf.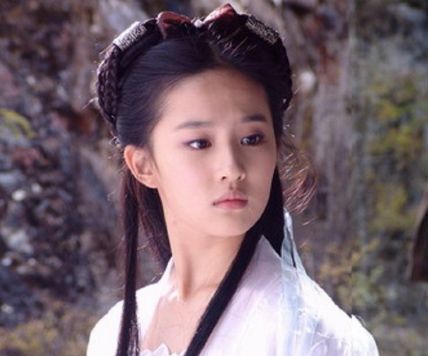 Fans are standing up for their Fairy Sister and quashing the claims on her behalf.
Photo Source: Famous People
Many cited Yifei looked absolutely gorgeous as a child. One wrote, "She was born to be a star." As per some experts, the difference between her old and current pictures isn't stark; hence the cosmetic surgery allegations against the actress are out-ruled for now.
Liu Yifei Becomes the New Face of Louis Vuitton and More!
Louis Vuitton has announced Liu as their new brand ambassador. Her name has been officially ranked amongst Alicia Vikander, Emma Stone, and Lea Seydoux. The French Luxury brand recently tapped the South Korean boy band BTS to model its men's collection. Yifei was previously featured on the cover of Vogue China.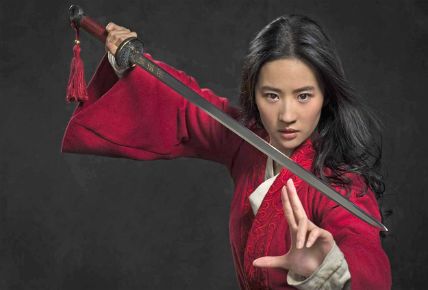 Liu Yifei has joined the likes of Emma Stone, Alicia Vikander, and Lea Seydoux.
Photo Source: Scmp
Also a celebrated fashion icon and model in her native, Yifei is the global spokesperson for Adidas. Experts opined Liu's hire was a clever choice on Louis Vuitton's part. The actress/singer boasts a striking 68 million followers on Weibo. She is an American citizen, which furthers her international appeal.
Recommended: Did Lashana Lynch Undergo Plastic Surgery? Learn all the Details Here
In December 2017, Yifei announced she was making her comeback on small-screen after 12 years. Her agency stated Yifei would star in the tv series The Love of Hypnosis. Also starring Jing Boran, the fantasy show is expected to release later this year.
For more information and news on your favorite stars, stay connected to Glamour Fame.
-->