Everything We Know About Grey's Anatomy Season 16 So Far!
Published Fri Jul 05 2019 By Travis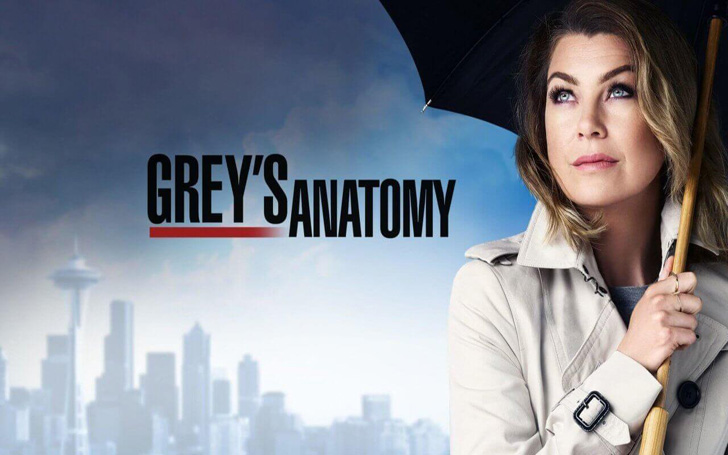 Grey's Anatomy is returning for a 16th season and everything we know so far!
Grey's Anatomy has been on the TV screens for over 15 years, and we have seen many ups and downs for the characters. For fans, it is not just a TV show, it feels like an institution, and to imagine a TV season without Grey's Anatomy is a hard thing for the fans.
The fans have stuck it out with the show for over 14 years, and they are not ready to let go, just yet. As the saying goes, everything most comes to an end, every good thing comes to an end, but it seems fans are not ready to let go of this series just yet. With over seven million viewers each night, Grey's Anatomy is dominating every Thursday, so it is not hard to imagine the show is coming back to ABC.
We know some things are coming back to the show, but most of everything else is up in the year. So, here is everything we know about the new season coming to ABC.
When Exactly Can You See The New Episode?
The new episodes of season 16 will air on September 26 on the regular time for the show every Thursday. The official Instagram confirmed on July 3, 2019.
How Many More Seasons Are Coming For The Show?
This season will not be the end and fans will not have to wait in a lurch after the end of season 16. Reports came that the show got its renewal for not one but two more seasons. After the announcement of the series being renewed for two seasons, Shonda Rhimes said, "Everyone at Shondaland is thrilled that our fans' commitment to TGIT continues."
What about the plot of Season 16?
Well, we all know how the last season ended for the show, they nuked the whole season, and many things got left in limbo. As of now, the writers are enjoying a vacation and are not moving into the writer's room, to hunker down and hash out the plot points for the next season.
Krista Vernoff, the showrunner for Grey's Anatomy said;
We're not in the writers' room yet for season 16. Nobody knows where anybody's relationship stands, and nobody knows what it's going to mean to Grey Sloan to have these three doctors be fired. Nobody knows what it's gonna mean to the series to have these three doctors fired. We're excited to get into the writers' room and see where it goes from here, but we definitely blew sh*t up.
Is Ellen Pompeo returning?
Ellen Pompeo signed the highest paying contract for a female actress in a primetime drama. With $575,000 per episode, Ellen is scheduled to appear as Dr. Meredith Grey in the next two seasons of the show. Fear, not people, change is coming, but Meredith is safe for now.
What About New Characters?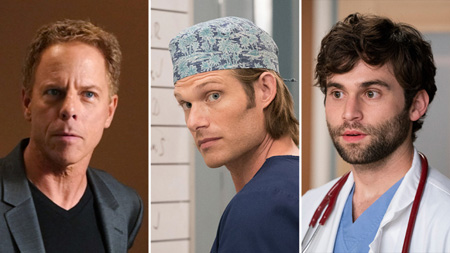 Well, we know one thing for sure, three characters from the previous season were promoted to series regular. Chris Carmack, Jake Borelli, and Greg Germann were promoted from their recurring roles to a series regular where they will play essential roles in the upcoming season.
Krista was excited for the development of the characters even further in the series, and the actors themselves couldn't hide their excitements. Chris Carmack posted his enthusiasm on Twitter.
Jake Borelli also posted his excitement saying, "Dreams do come true, #GreysAnatomy has been my home for the past two years, and saying that I'm over the moon excited about this doesn't scratch the surface."
Season 17 could be the show's Last!
Ellen Pompeo is the star of the show, and she has previously stated that her career needs some more challenge in other sectors than just the show. And Shonda Rhimes stated that the show will end the moment Ellen decides not to come back. Shonda said, "Ellen and I have a pact that I'm going to do the show as long as she's going to do the show. So, the show will exist as long as both of us want to do it. If she wants to stop, we're stopping."
Watch: The ending of season 15 of Grey's Anatomy
So, coupled with Ellen's desire to venture into the frontier unknown and Shonda's insistence that the show will only last till Ellen decides to come back is almost a clear indication that season 17 will more than likely be the final season for the longest-running medical drama.
Also Read: Ellen Pompeo Reveals The Reason She Nearly Quit Grey's Anatomy
Season 16 of Grey's Anatomy is on September 26, get ready to catch up on your favorite characters as they return on Thursdays to provide heartbreaks and more drama.
-->