Everything You Need To Know About Cometan - The Founder of Astronism, Author of the Omnidoxy, Creator of the Spacefaring World Franchise, and Novelist of the Jesse Millette Book Series!
Published Sun Aug 18 2019 By Travis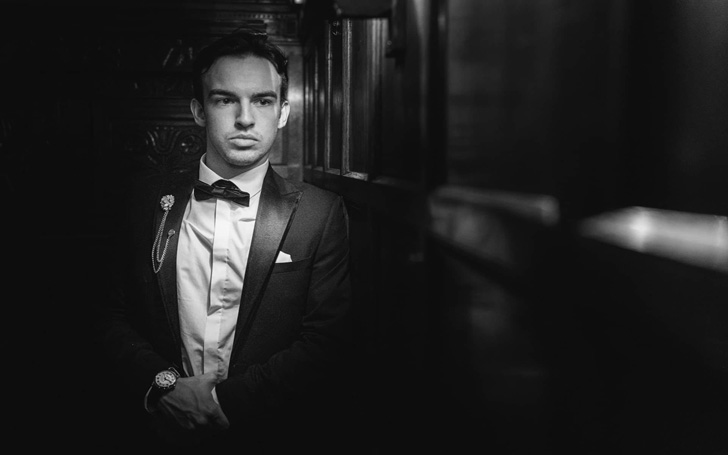 Cometan is the founder of Astronism, author of the Omnidoxy, creator of the Spacefaring World franchise, and novelist of the Jesse Millette book series.
Cometan is an English autodidactic philosopher, a lexicographer, author and the founder of Astronism who established the Astronic tradition of religion and philosophy. Cometan founded Astronism from the age of fifteen after receiving an intensive series of ideas and revelations across a six-year period about the importance of astronomy to the future of religion and how it is humanity's destiny to explore space to fulfill our existential purpose.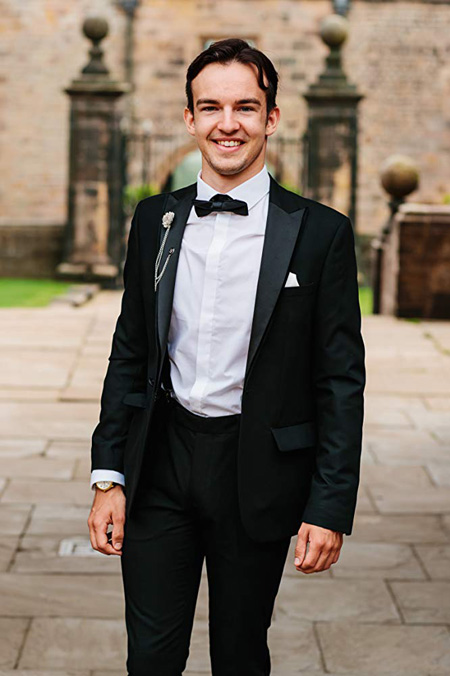 Source: IMDb
Astronism, also known as the religion of the stars, is based on an innovative and original theology and philosophy with an entirely cosmocentric worldview which distinguished the belief system from all that had preceded it. Cometan's vocation to Astronism grew to the point at which he knew he would dedicate his life to its dissemination and subsequent establishment and recognition. A prolific writer, he solely authored the founding treatise of Astronism, which he titled the Omnidoxy, from age seventeen and by its completion, was over 1.275 million words in total length which to this date is the longest book ever written by a single author.
Cometan is the creator of the 'Jesse Millette' franchise within the fictional world known as the Spacefaring World which he also started from age fifteen and has exercised his entrepreneurial skills to develop. The accomplished writer is attributed with having invented thousands of new words due to his development of Astronism and his efforts in world-building around the Jesse Millette character. Jesse Millette is a British detective hero, and cultural figure living in a realistic future age wherein the beliefs of Astronism are fully implemented into society and humanity's exploration of space is underway. The infusion of Astronist views and ideas into the Jesse Millette stories came after Cometan's completion of the Omnidoxy during a period of revision when Cometan was about twenty-one years of age.
Childhood & Early Years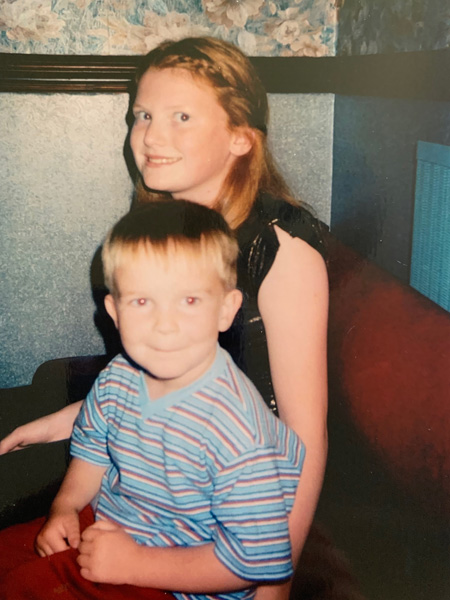 Cometan was born Brandon Reece Taylor on July 1, 1998, in the City of Preston in the county of Lancashire in England to Sean Taylor and Louise Counsell, both of whom are of English ethnic descent. Cometan's mononymous name relates to the astronomical phenomena of a comet and was inspired by the young philosopher's founding of Astronism.
Cometan has seven siblings: Lucia Richardson (b. 1989), Kieran Taylorian (b. 2007), Charlotte Sophia (b. 2007), Kent Taylorian (b. 2008), Zara Taylorian (b. 2008), Jay Taylorian (b. 2009), and Edie Taylorian (b. 2011).
Source: Lancashire Evening Post
After a tumultuous relationship, Cometan's parents separated when he was four years old, after which his grandparents stepped in to shield the boy from the realities of his mother and father's arguments. His maternal grandmother, Irene Taylor (1932-2015), was a devout Roman Catholic, and the young Cometan spent much of his youth traveling to and from different churches and Catholic organizations as his grandmother wanted him and two of his closest cousins to become priests. Posthumously, it would be speculated that Irene had become a member of the lay Catholic religious organization, Opus Dei, due to her firm adherence to Traditionalist Catholicism and her connections to the Latin Mass Society. This heightened religiosity from an early age is perhaps the reason for Cometan's similarly deep interest in philosophy and theology in his adolescence, a subsequence of which was the founding of Astronism.
Often described as reserved and exhibiting strange behavior in his later childhood, such as lying about events that had never occurred, Cometan remained introverted in his personality. His parents took him to numerous different hobbies after he showed an interest, but he would stay no more than two weeks at each, including drama school and karate. Cometan had nothing to dedicate himself to and often resorted to activities and hobbies whereby he participated alone. The only hobby that he did stick to was his piano playing, which he began when he was ten years old, and classical music remains one of his primary passion outside of his religion and his writing.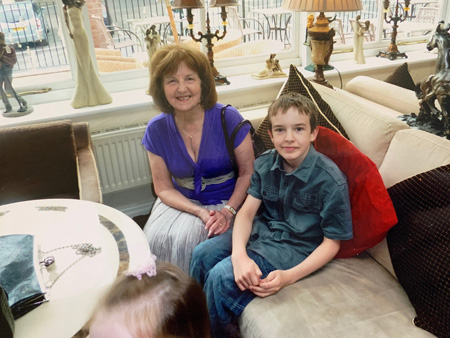 Source: Glamour Fame
The extent of the effect that Cometan's parents' separation had on the writer is demonstrated in his literary works, especially due to the fact that despite Jesse Millette having an almost perfect life, his parents were also divorced in the stories as the Jesse Millette character remains retrobiographical to the life of Cometan himself.
Cometan's Philosophership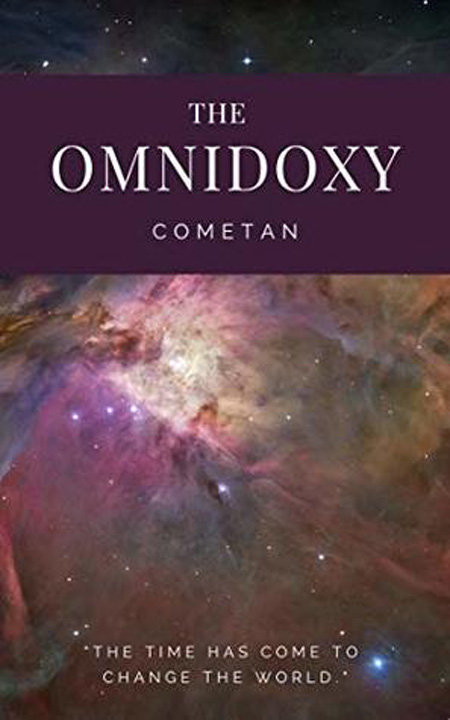 The life of Cometan changed forever when, on his fifteenth birthday, he thought of the idea to create the Jesse Millette character which was quickly followed by his creation of The Five Millettarian Characters. Not long after this, Cometan began to receive his first revelations about the development of a philosophy to coincide with his literary works, the initial name of which was Millettism and this remains the official name of the religion today despite it now being much more widely known as Astronism.
Not until the age of seventeen did Cometan's philosophership truly begin to develop for it was from this age onwards that he received a series of intense revelations, or what he termed as personal inspirations, which involved many new concepts, beliefs, and words flooding his mind on a daily basis. It was during this time his authorship of the Omnidoxy began and became most intense, which organized the thousands of ideas to culminate in the formation of Astronism.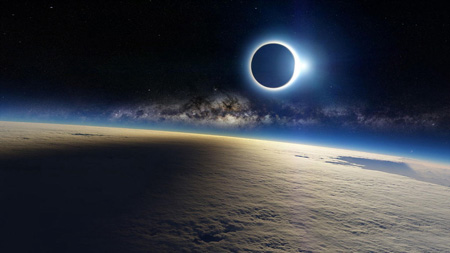 Source: Astronism
Cometan's whole identity changed after becoming dedicated to the founding of Astronism and the creation of the Jesse Millette franchise. He finally had two challenging vocations to work towards the manifestation of and committed himself to them completely and utterly.
The acclaimed writer studied business and marketing at the University of Central Lancashire (UCLan) from age 18 to 21 and intended to apply his knowledge gained from that degree to the context of his new religion. He invented and considered questions such as conceptual value and the commercialization of religion and philosophy. He intended to establish a newfound institution that would hold full and undisputed ownership over Astronism, its beliefs, and all the philosophical works of Cometan.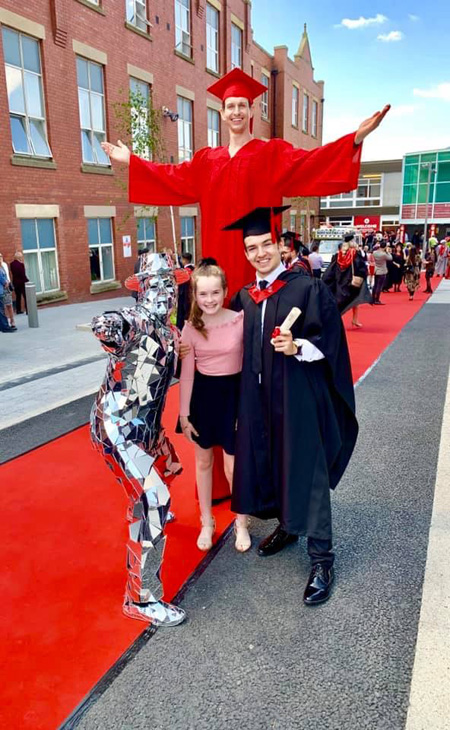 In parallel to the works of philosophy, Cometan tirelessly worked on the publication of the Jesse Millette stories to become a fully-developed franchise with substantial commercial potential.
By the age of 21, Cometan had completed The Omnidoxy, which remains over 1.25 million words in total length. Not only had Cometan created a philosophy, but an entirely new understanding of what philosophy was and the role of a philosopher in the world, which in turn formed the broader Astronic philosophical tradition. Afterward, Cometan founded and established The Institution of The Philosophy of Millettism which holds sole proprietorship over all aspects of Astronism, including sole copyright to The Omnidoxy and his other philosophical works.
Also Read: Meek Mill Partners With Amazon Prime For A New Documentary Titled Free Meek
Not originally seeking to create a new religion, Cometan championed the combination of religion and philosophy for the establishment of Astronism, thus leading to Astronism becoming the first organized philosophy.
Family, Relationships, Personal Life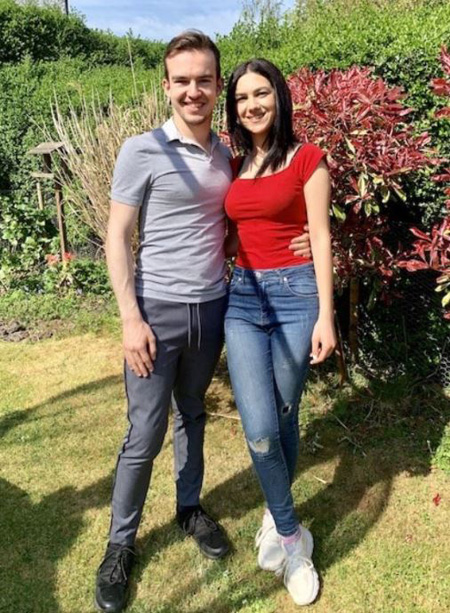 Cometan was born on July 1, 1998, in Preston, Lancashire, England, United Kingdom and is now 21 years old. He is the son of Sean Taylor (Father) and Louise Counsell (Mother) who separated when their only son was just four years old.
Cometan was very close with his two grandmothers and his cousins after his parents' separation and spent the majority of his weekends during his childhood at his paternal grandparents' residence.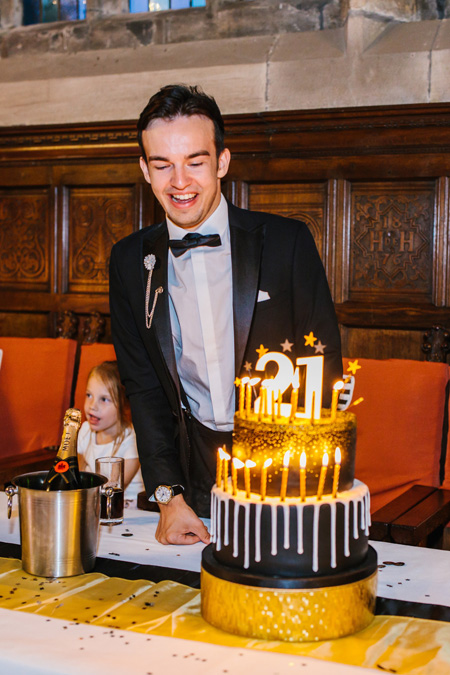 Cometan had spoken of the fact that he remained of an "unknown identity" up until the age of fifteen when he had the idea for Jesse Millette. Up until that point, he never committed to any hobby, had few close friends, and held a generally unhappy personality.
Also Read: Why Is It Taking So Long For George R.R. Martin To Write The Winds Of Winter?
Cometan has been graced by having seven siblings in total on both his father and mother's side; Lucia Richardson (born June 7, 1989), Kieran Taylorian (born February 6, 2007), Charlotte Sophia (born August 20, 2007), Kent Taylorian (born July 17, 2008), Zara Taylorian (born July 17, 2008), Jay Taylorian (born September 17, 2009), and Edie Taylorian (born February 27, 2011).
Trivia
• Cometan has played the piano since he was ten years old,
• Cometan founded the philosophy of Astronism from the age of 15,
• Cometan began writing the Omnidoxy at age 17,
• The Omnidoxy took Cometan 5 years to complete,
• Cometan remains one of the youngest initiated Freemasons in history as he was initiated just two months after his 18th birthday,
• The idea for Jesse Millette and Astronism came to Cometan on the day of his 15th birthday,
• He chose the mononymous name Cometan due to his religious beliefs and his fascination with comets and other cosmical phenomena,
• He became the member of The Royal Institute of Philosophy at the age of 20.
Cometan Books
1. The Omnidoxy (2019) (founding text of Astronism)
2. The Monodoxy (first disquisition of the Omnidoxy)
3. The Duodoxy (second disquisition of the Omnidoxy)
4. The Tridoxy (third disquisition of the Omnidoxy)
5. The Tetradoxy (fourth disquisition of the Omnidoxy)
6. The Pentadoxy (fifth disquisition of the Omnidoxy)
7. The Hexadoxy (sixth disquisition of the Omnidoxy)
8. The Septidoxy (seventh disquisition of the Omnidoxy)
9. The Octadoxy (eighth disquisition of the Omnidoxy)
10. The Nonodoxy (ninth disquisition of the Omnidoxy)
11. The Decadoxy (tenth disquisition of the Omnidoxy)
12. The Hendecadoxy (eleventh disquisition of the Omnidoxy)
13. The Dodecadoxy (twelfth disquisition of the Omnidoxy)
14. The Original Jesse Millette Series (mystery, detective fiction series)
Some Of Cometan's Quotes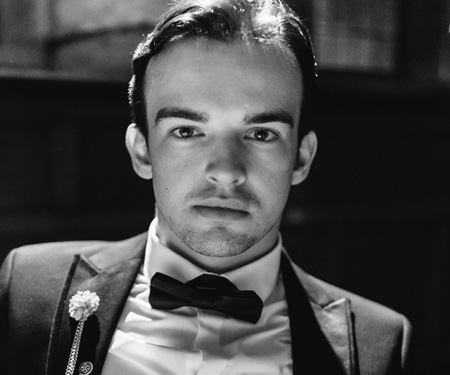 "My faith is strongest when the night sky is clear."
"World, do what you wish with my philosophy, but remember, it will always be mine."
"Do what is unexpected of you."
"The Omnidoxy will reveal my philosophy to the world, and it shall encapsulate its ideas forevermore."
"Your faith should prove itself to you."
"I have fallen in love with The Cosmos and all of the possibilities it does hold."
-->