Meek Mill Partners With Amazon Prime For A New Documentary Titled Free Meek
Published Fri Aug 09 2019 By Eden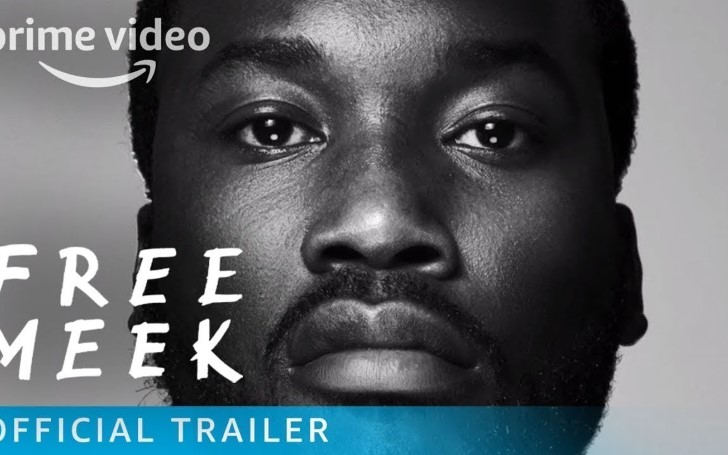 Check out the 'Free Meek' documentary executive produced by Jay-Z.
Meek Mill is partnering with Amazon Prime for a new documentary titled 'Free Meek'. The rapper was convicted and imprisoned in November 2017 for violating probation, thus this latest documentary tracks Meek's fight against the criminal justice system.
The executive producers of the Amazon exclusive series is most notably Jay-Z, along with Eli Holzman, Paul and Isaac Solotaroff, and Aaron Saidman.
Watch: #FreeMeek (Official Trailer)
The docu-series also features Hov in the form of an interview where he talks about the injustice faced by the rapper. Moreover, he speaks on the admirable resilience of Mill to drag himself out of tough situations in life.
Check Out: Free Meek - Exclusive: Premiere Event Recap | Prime Video
The synopsis reads, "Philadelphia rapper Meek Mill's 2017 arrest for probation violations sparked national outrage. A re-investigation of his original case explores allegations of police corruption as Meek becomes the face of a justice reform movement."
Moreover, Meek who previously dated Nicki Minaj recently collaborated with Jay-Z to bring his Dream Chasers imprint to Roc Nation in an effort to make it a proper label.
Watch: Why Was Meek Mill in Jail? | Truth Be Told With DeRay Mckesson | GQ
Previously, Meek was locked in the criminal justice system for his entire adult life. Merely weeks following the overturn of his 2008 conviction thanks to a Philadelphia appeals court, the rapper now intends to tell his side of the story in the new Amazon Prime miniseries, Free Meek.
-->