Everything You Need To Know About Love Island Contestant Anna Vakili
Published Mon Jun 24 2019 By Chester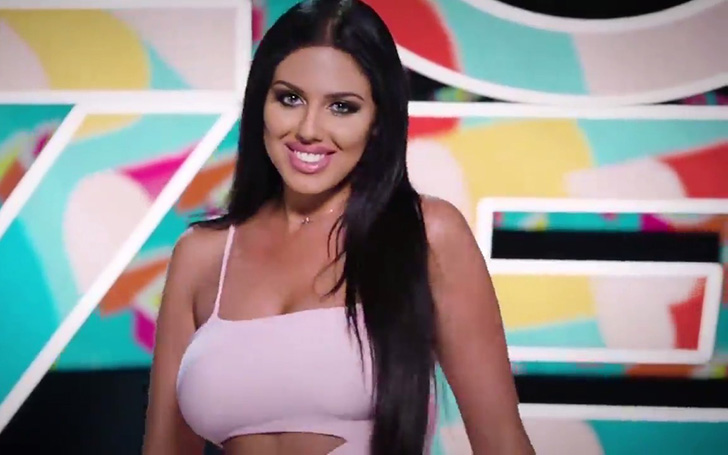 Learn the details of steamy hot Love Island contestant Anna Vakili.
ITV2's Love Island is back with more sizzling drama including more hot and intriguing casts and characters.
So in the article, we have come to introduce you with the stunning beauty queen Anna Vakili. Well, here's everything that you need to know about the bombshell Anna. Let's Go.
Meet Anna Vakili
The 28-year-old model is from London who is also famously entitled as 'The British Kim Kardashian'.
Before coming to the fifth season of the show, she was already quite popular in social media precisely on her Instagram @annavakili_ as the English beauty often shares her photo trying out different hot and racy outfits.
View this post on Instagram
Besides her modeling profession, the beauty with the brain is also a certified pharmacist holding a master's degree. Anna came to prominence after partying with her sister with two Iranian footballers.
"I ended up on the Iranian News earlier this year because of it," she said. "Suddenly my followers went up by 20,000 and I started being tagged in fan pages!"
What is Anna looking for in this season of the villa?
Well, the reality star is a huge fan of Tom Hardy and shares that she seeks a similar tendency on her ideal boy with tall, dark and handsome personalities.
Like most of the girls do, Vakili rebels the guys with bad hygiene and shy nature. "I can't stand it if a guy smells and also I don't like guys who will just go for anyone," Anna confesses.
So what's happening in Love Island?
Well, Anna was among the two single ladies not picked at the re-coupling but and the end moment she was saved from eviction as two new boys joined the show.
Currently, she is dating with a new contestant Jordan who was her initial choice as he walked in.
Well as of now, she is happy with her new man and even shared a kiss. Well, we hope she has found the 'one'.
Love Island Viewers Unimpressed By One Contestant's Catchphrase Attempt >>>
Stay tuned and connected to find out updates on your favorite Love Island stars.
-->