Love Island Viewers Unimpressed By One Contestant's Catchphrase Attempt
Published Tue Jun 04 2019 By Travis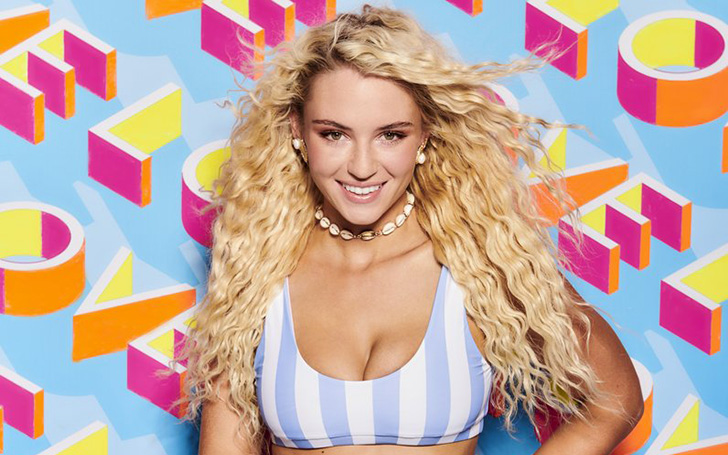 Start of a new season of Love Island and cringes has started already. A contestant trying for popularity has left viewers unimpressed.
Lucie Donlan stepped up to the podium and tried to make 'Bev' happen. Viewers were less than impressed hearing the word for the first time.
'Bev' as she explains it, refers to a hot guy, "A bev is a hot guy, if he's your boyfriend he's your bev, but if he's not your boyfriend, he's a bev." Maybe she was trying to gain popularity by getting attention, which honestly, is working.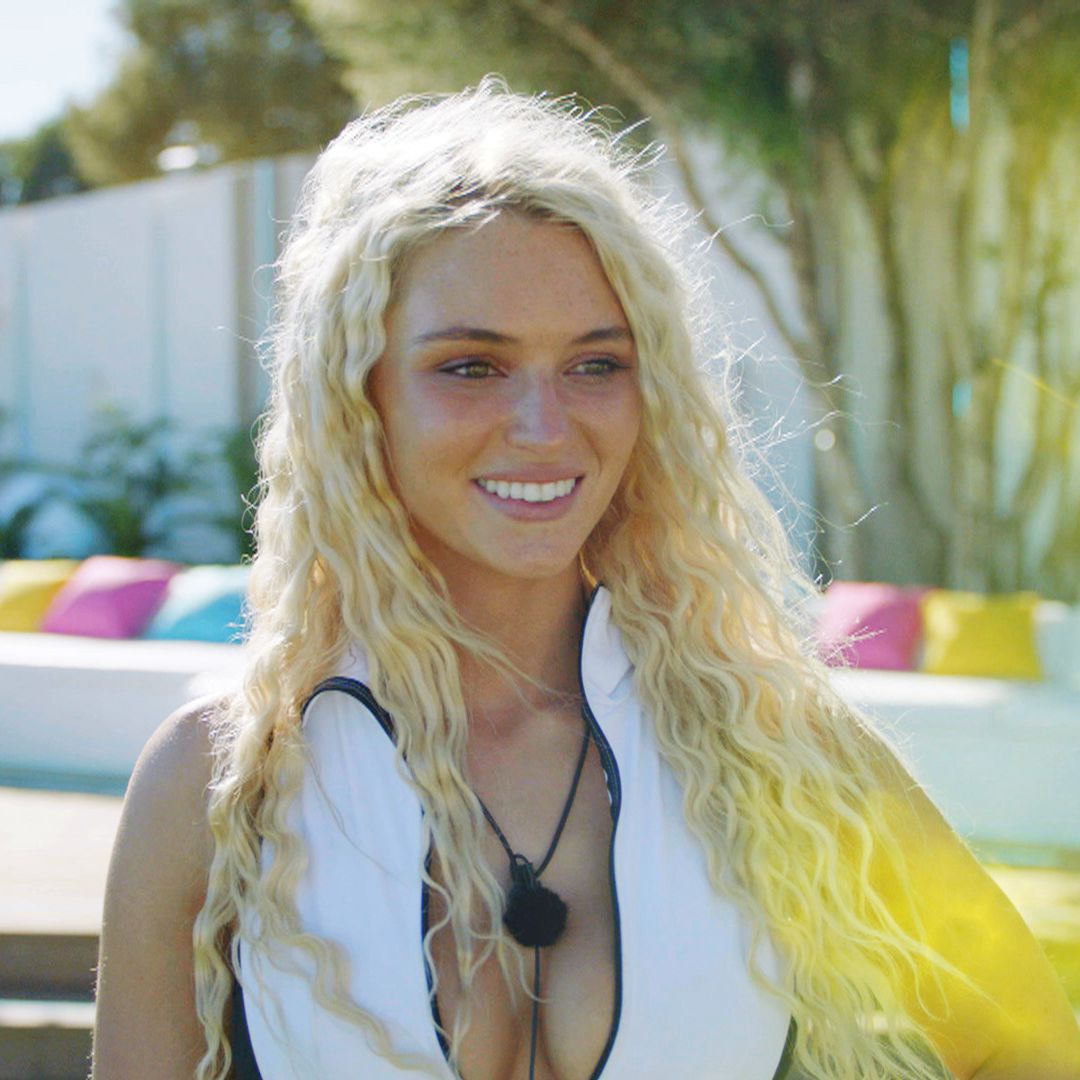 Lucie Donlan on the sets of Love Island
SOURCE: Digital Spy
Other contestants are not as known as Lucie Donlan and since her appearance on the YouTube video of 'Love Island', all you can hear is the word 'bev' and Lucie Donlan. The controversial morning show host and professional troll, Piers Morgan, also got in on the action.
Watch: Lucie Donlan trying out her catchphrases during her first appearance on Love Island
On the show 'Good Morning Britain', Piers didn't hold back, "What?" he asked. "God, these morons. How many months is this going on for? I can't, honestly. How do these people... where do they come from? Where do they literally... where are they created to speak like this?"
Most people won't take sides with Piers Morgan but on this one thing, there was a unison of agreement. Twitter was quick to compare Lucie Donlan's 'bev' to 'Mean Girls' where 'Gretchen' tired to make 'Fetch" happen.
Twitter got on the trolling as well, some couldn't understand if she was being serious or not and others just found it plain right stupid.
Though Twitter is quick to make her out to be stupid, she appears to have things under control. Lucie is already popular among boys with two boys fighting for her affection on the first day with a third guy, a gym owner, getting in on the action as well.
Lucie chose Joe Garratt during the coupling ceremony, which as Piers puts it is, "...a repulsive thing. Oh my god. Seriously? Is that what this country's watching?"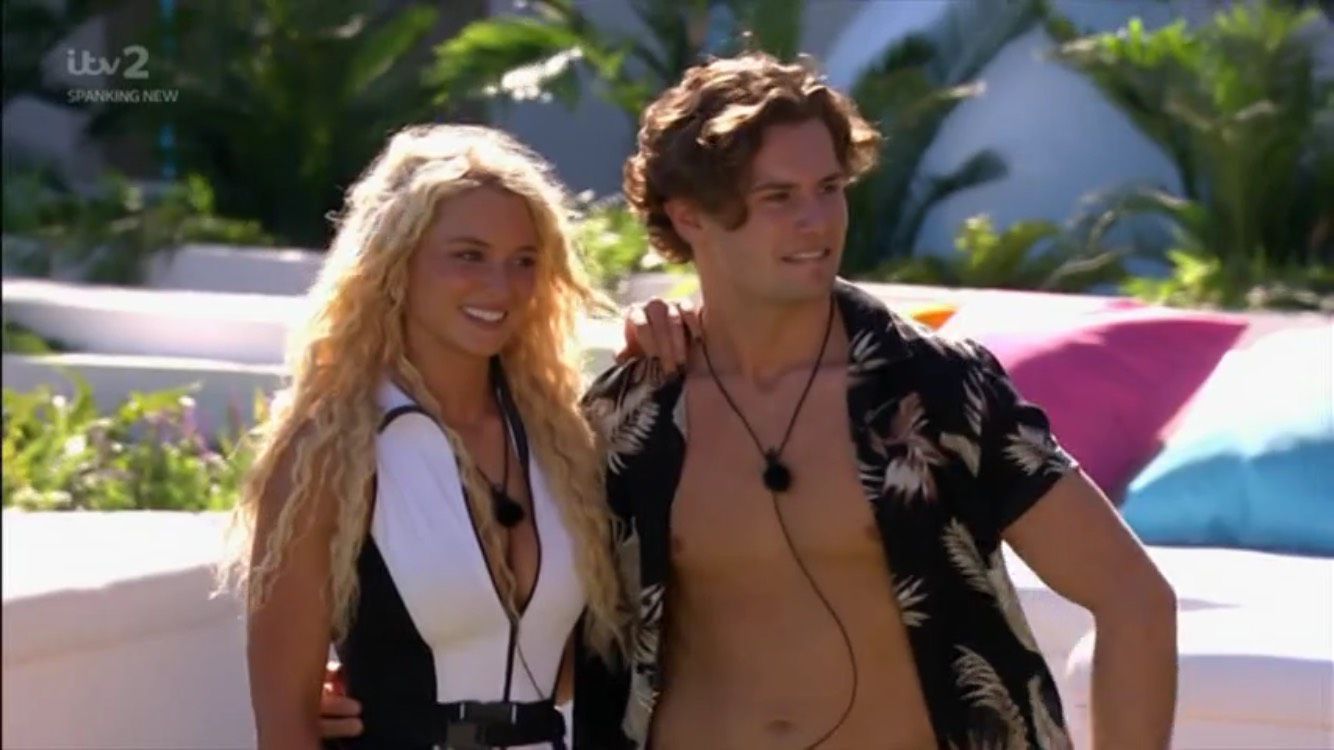 Lucie and Garratt after the coupling ceremony
SOURCE: Digital Spy
'Bev' was just one of the couple catchphrases Lucie threw viewers' way, 'woof' and 'poofed off', being a couple of others, though she didn't explain what it meant. Lucie probably will make them clear in the coming episodes of the show but going by her 'bev' explanation, don't hold out hope for something articulate or sophisticated.
Also Read: Love Island's Anton Danyluk Sparks Racism Row As Photo Of Him In Blackface Surfaces Online
Though the phrase didn't go down well, it is going to be uttered a lot by Lucie during this season of 'Love Island'. So, get ready to cringe or hop on the 'bev' bandwagon.
-->