Eylure Pro Magnetic Lashes Review - Is It As Good As It Promises?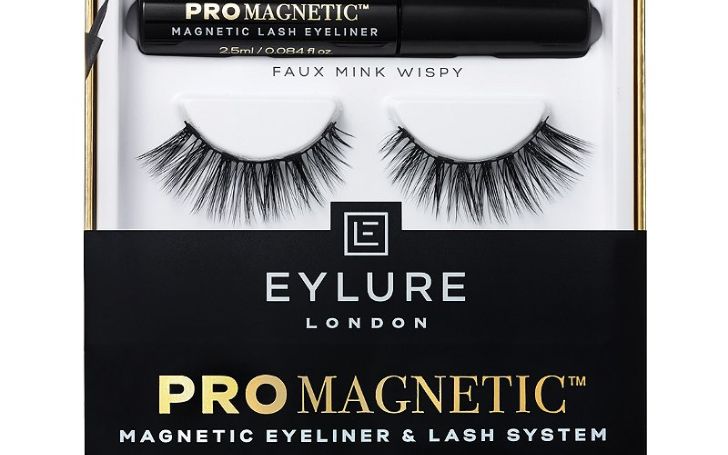 Is Eyelure Pro Magneti lashes good? Get its review right here!
For some of us, eyelashes are a trusted part of our daily routine, while for some, it may be a break on a specific occasion. Not to miss, some never seem to get them successfully glued to their eye.
Fake lashes deal just turned a notch higher ever since the magnetic eyelashes were introduced. The Eylure Pro Magnetic Eyelashes are the current buzz of the town, because who wouldn't like the idea of a non-hassle, and easy way to glow up with good eyelashes.
Let's get some details on whether the Eylure Pro Magnetic Lashes are worth the promise it offers.
What Exactly are Magnetic Lashes?
Longer, fuller, and big lashes are a women's go-to beauty regime, which is why there are myriad options for fake eyelashes. There are eyelash serums, extensions and just like that, magnetic eyelashes are also a part of that.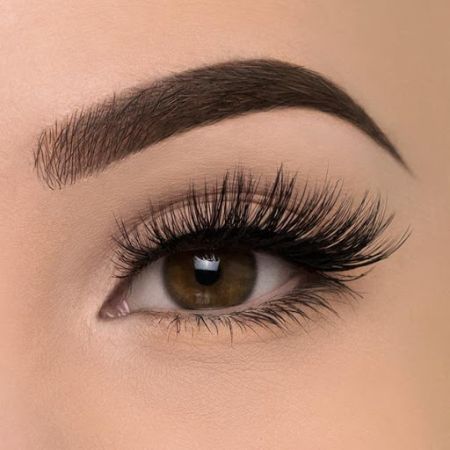 Did you know that magnetic eyelashes are eco-friendly?
Photo Source: Edgy Fashion Tips
Magnetic eyelashes basically use a magnetic technology that gives out a voluminous lash look. Its striking feature is that there is zero glue involved, which makes things easier. Magnetic eyelashes are a better option than fake eyelashes because there is no abrasive glue needed.
How Do You Apply Eylure Pro Magnetic Lashes?
Honestly speaking, eyelashes will always need a little guidance and expertise to apply. We can't help the tearing of our eyes, the lash that doesn't seem to fit right? But that doesn't mean it's an impossible deal. If we look at the history of eyelashes, one thing is for sure, one needs to be totally patient.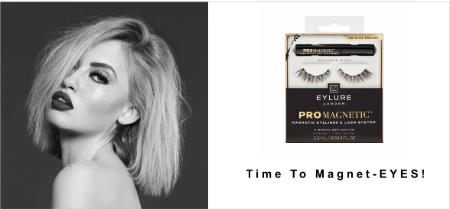 Time To Magnet-Eyes!
Photo Source: Eylure
Similarly, the instructions to follow while putting the eylure lashes are pretty simple. You should apply one coat of any mascara to your natural lashes prior to using the magnetic lashes. The mascara helps you bulk the lash line giving the magnetic lash a surface to stick to. You can even cut up the lash and apply the strip according to the need.
Expert Reviews on Eylure Pro Magnetic Lashes
We collected a series of reviews to help readers get a better outlook at the Eylure Pro Magnetic Lashes. Some of the mixed reviews from the users are listed below: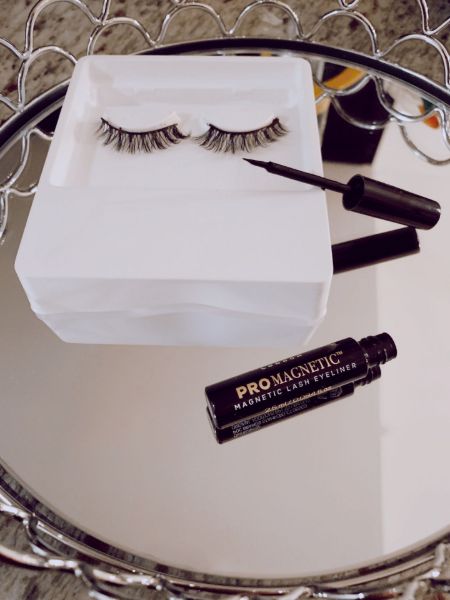 Pro Magnetic eyelash and eyeliner.
Photo Source: Legallee Blonde
This can be a hassle for non-users as you usually need three layers of eyeliner to create a magnetic hold to stick the eyelash. It can be a tricky situation during the application process as once the eyeliner layer is dry and you apply the lash, there's no going back as they stick immediately.
You May Also Like: Celluage Skin Care - Review and Other Details You Need to Know!
First-time users need a little practice, after that which they are good to go.
This eyelash is a terrific deal, especially if you are in need of the lashes to stick the whole day.
It worked for one hour tops and fell in the next moment. So, I am back to glue.
Are Eylure Pro Magnetic Lashes Worth It?
Overall if we look at the lashes, they seem to be just okay. If you're an expert and you can work your way around the lashes, then it's an easy option for you. The lashes are excellent for the use of limited time, but we wouldn't suggest wearing it on a windy time or on a day out.
The Eylure Pro Magnetic Lashes will last up to 15 wears!
Photo Source: Eylure
Magnetic lashes are hygienic and a safer option than the glue-on type without risking an eye infection or irritation. However, we do advise you to stay away from it if you have any pre-existing eye conditions.
Also See: David Goggins weight loss - Find Out How He Lost 106 Pounds in Three Months
Hope you enjoyed the article, for more of this content be sure to follow Glamour Fame.
-->