Is Ezra Miller Dating? Learn ' The Flash' Actor's Dating History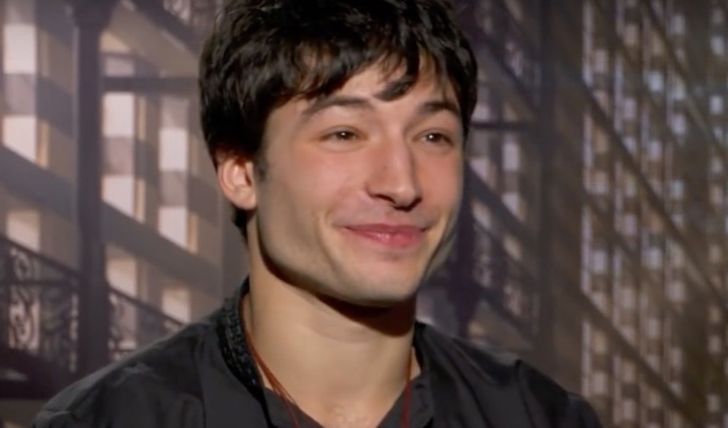 Inside Ezra Miller's dating history: Who is the actor dating currently?
Ezra Miller, 29, an actor best recognized for his eloquent delivery in the coming of age drama The Perks of Being a Wallflower, a psychological thriller We Need to Talk About Kevin, and most importantly for portraying The Flash in the DC Comics Justice League, and Zack Synder's Justice League. Ezra came out as queer in 2012 and revealed their preferred pronouns to be they/them.
Ezra Matthew Miller was born on September 30, 1992, in Wycoff, New Jersey. Growing up in suburban North Jersey, Miller once shared that their mother, a modern dancer, encouraged them to grow creativity and the nerve to follow the road less traveled. At six, Ezra had started performing at Philip Glass Operas and in the Metropolitan Opera. Miller made their acting debut in the 2008 drama film Afterschool. In their continuing showbiz career, Miller has appeared to be one of the most outspoken stars and a budding queer icon.
Inside Ezra Miller's dating history!
Ezra came out as queer following their breakthrough performance in The Perks of Being a Wallflower, where they portrayed a homosexual character named Patrick Stewart, but coming out of the closet wasn't the best decision Miller had ever made; the actor later described it as a mistake. Miller, who's often dubbed the first non-hetero film superhero, cites how they don't prefer being labeled queer. Miller appears to be single currently, but the actor's relationship status has always been ambiguous.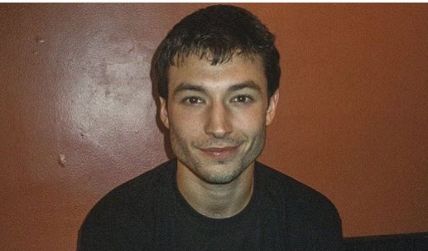 Unlike their articulate take on sexuality and distorted identity, Ezra is a close book when it comes to sharing their personal life with the fans. The Flash actor has successfully kept the juicy part of their life to himself. In 2016, Ezra was rumored to be dating actress Shailene Woodley, famously known for her relationship with Aaron Rodgers. The alleged pair were pictured together on many occasions, but their romance was never confirmed, and the conclusion drawn was they had a fling.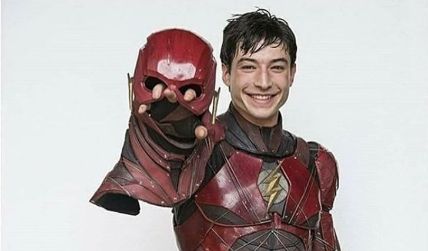 Another high-profile star who made it to Ezra's small list of exes is The Batman actress Zoe Kravitz. The twosome met as aspiring A-listers in the 2010 romantic-comedy film Beware the Gonzo and soon translated their relationship from co-stars to a couple. Miller and Kravitz were pictured packing on some PDAs soon after their movie's premiere, but the heat fizzled out soon. The Justice League actor also dated actress Erin Urb and photographer Lauren Nolting during his early years in the industry.
Ezra Miller was arrested for disorderly conduct!
Although it isn't the first time Miller has landed themselves in hot water, it seems the actor's recent misdemeanor will cost them their flourishing career. Miller was reportedly arrested in Hawaii under charges of disorderly conduct and harassment after they caused a scene at a bar by yelling obscenities at some bar patrons.
Miller's career hangs in the balance following their arrest in Hawai.
Source: The Hollywood Reporter
According to police, Ezra became agitated at some patrons singing at the karaoke. Police's statement read, that they "grabbed the microphone from a 23-year-old woman singing karaoke and later lunged at a 32-year-old man playing darts." Miller was later released on bail of $500. Despite their quick desertion from the unsavoury incident, the damage has been done as Miller's career and their future with Warner Bros and the DC franchise hangs in the balance.
As per reports, Miller's recent infamous arrest and their frequent meltdown on the sets of The Flash last year has the franchise reconsidering Ezra's place in their projects. Warner Bros and DC reportedly held an emergency meeting to discuss Ezra's association with their projects. Fans have also called to replace Ezra, who's starring in the upcoming standalone movie The Flash, to be replaced by Grant Gustin. Besides, he has a $3 Million net worth.
Stay connected to glamour fame for more.
-->