'F is For Family' Season 5 is Coming to Netflix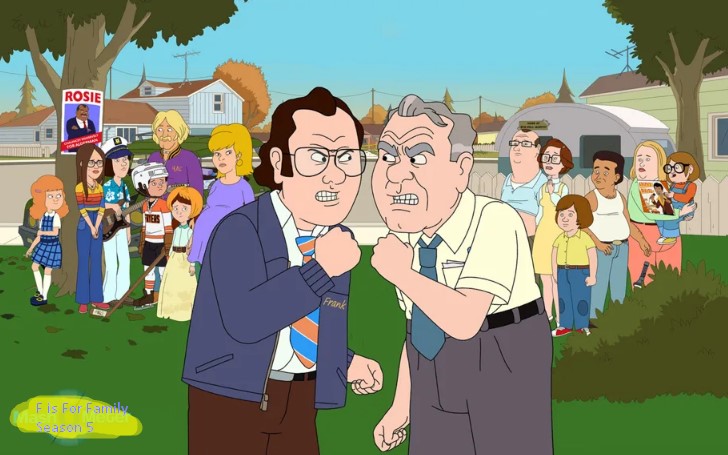 F is For Family renewed for season 5 on Netflix. The report suggests it will be the last season.
The adult animation show, 'F is For Family,' is renewed for season 5. The news first appeared on Vulture; the news media outlet reported that the show is renewed for the next installment and it will be the last season.
F is For Family first premiered in 2015; the show's all four seasons, which is available to stream on Netflix, was co-created by comedian Bill Burr, and also voices for Frank Murphy on the show.
The media outlet cited the statement by the comedian. In his announcement, Bill Burr said,
"Thank you to all the fans that watched this show. Thanks to Vince Vaughn, Peter Billingsley Victoria Vaughn, Ted Sarandos, and all the INCREDIBLE writers, performers, animators, editors, and musicians that made this show happen. Special thanks to the Captain of the Ship: The great Mike Price! I love all, you guys!"
Also Read Singer Dolly Parton To Appear in "Christmas On The Square" By Netflix
F is For Family was created by Burr and Mike Price with Victoria Vaughn signed on as Executive producers. Price on his statement said,
"Working on this show with the great Bill Burr, Vince Vaughn, and our amazing cast, writers, producers, and crew has been the greatest joy of my life, and I'm thrilled that we get to do one more season with the Murphys."
Watch: F is For Family Trailer
Mike further added,
"I'll be forever grateful to everyone at Netflix, Gaumont, and Wild West who let us share this stressed-out, foul-mouthed, and loving family with the world." Vaughn added, "It has been so great to see Mike and Bill – two guys I admire and respect – create something like this and build it from the ground-up."
You May Also Like The MV of Billie Eilish "No Time To Die" hit the Internet after its Premiere.
For more information on your favorite shows and movies, stay tuned to Glamour Fame.
-->