Facts about American Comedian Martin Lawrence
Published Fri Jan 17 2020 By Chester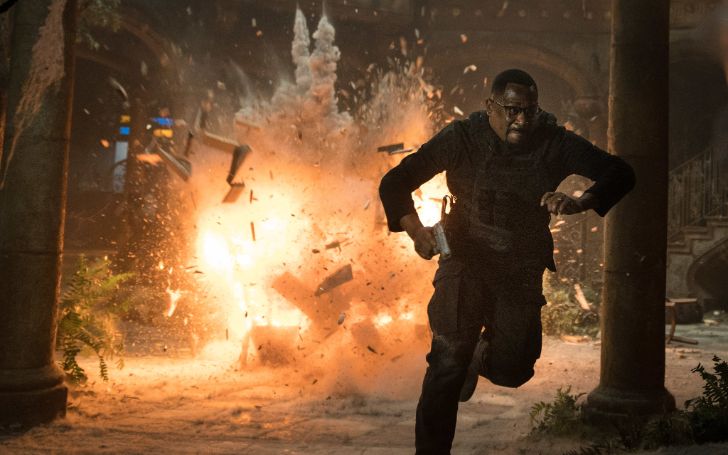 Grab all the fun facts about Marin Larence. Also, learn about his past relationships and romances.
Martin Lawrence (originally known as Martin Fitzgerald Lawrence) is one of the versatile faces born on April 16, 1965, in Frankfurt, West Germany. The genius is known as an American stand-up comedian, actor, producer, talk show host, and writer.
So to know such an entertaining persona who made us 'laugh out hard' here we've brought you with some interesting facts about the star.
Martin Lawrence was Born in Germany from American Parents
Martin was born to American parents who resided in Germany during his birth and later moved back. Lawrence was born to John Lawrence (father) and Chlora (mother) and shares five siblings, of them, Martin is the fourth child.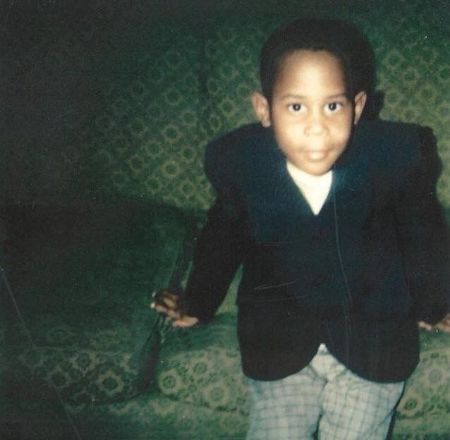 Childhood snap of Martin Lawrence.
Source: Pinterest
During his birth time., the comedian's father, John, was serving in the U.S. military.
The Family Moved Back to the USA
John Lawrence left the military job when Martin was seven years old. The family moved from Germany and settled in Landover, Maryland, Washington D.C. area.
Martin's Parents Separated at an Early Age
The talented host's parents divorced in 1973; Martin hardly ever saw his father, who later became a police officer. On the other hand, his mother Chlora (Nee Bailey) worked as a sales representative and cashier at various department stores to support her family. While living in Maryland, Martin studied at Eleanor Roosevelt High School.
Comedian started 'Boxing' Martin Vs Tommy Hearns
Lawrence excelled at boxing during his teenage days. He lived in Apple Grove, becoming a Mid-Atlantic Golden Gloves boxing contender.
How did Lawrence Get a Chance to Step into the Comedy Shows?
The versatile persona did comedy shows in Washington D.C. and reinforce him through odd jobs as he was not earning enough from the stand-up shows.
Martin Lawrence showing his comedy skills!
The great comedian, Ritch Snyder appreciated his act and suggested he could help him to make connections in New York. Subsequently, Lawrence shifted to New York and became a part of a comedy club "The Improv". The comedian performed fabulously on the show and made it to the final, despite he didn't win it.
Although, he failed to win "The Improve", but he succeeded to win the hearts of the audience because of his unique ability to entertain. Later, he appeared in various comedy shows such as "Martin", "Def Comedy Jam", "Partners", "What's Happening Now!!", "Star Search", "The Soul Man", "Love That Girl."
Don't Miss: Facts about American comedian Martin Lawrence!
Lawrence is still acting in some of the popular comedy show. They are: 'Amendment Stand Up', since 2005, 'Hammer Slammer and Slade', since 1990, and 'All Def Comedy', since 2006.
Been in Relationship with Several Celebrities
Been in three relationships before engagement.
Source: Illuminaryworth
Going on to the comedian's relationship status, he was committed to a relationship with several celebrities. Here we've brought you his relationship timeline.
Lark Voorhies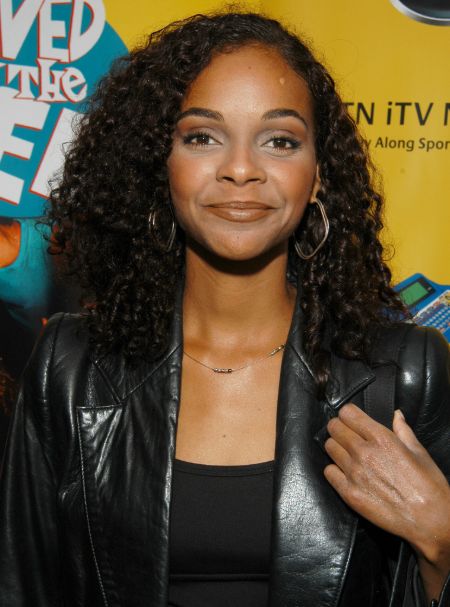 Martin Lawrence's first controversial Lover, Lark Voorhies.
Lark is an American actress who was engaged to the versatile comedian in late 1993. The couple broke up in 1994 however, they never disclosed the reason behind the separation.
Patricia Southhall
Southhall was crowned with Miss Virginia USA in 1993. Martin and Patricia first met each other in 1992. Finally, the ex-couple married in January 1995 after dating for three years.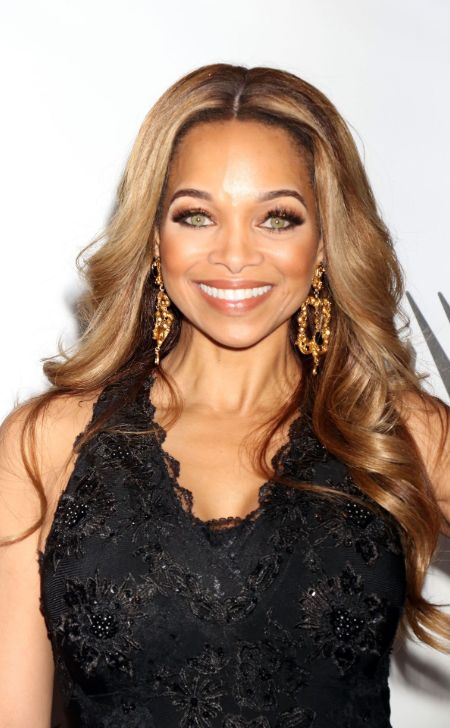 Photo clicked during 2015 Miss Universe Pageant.
Source: Celebmafia
The ex-couple together welcomed a baby daughter Jasmine Page Lawrence after a year of their marriage. However, their relationship didn't last long as the couple got divorced on September 17, 1997.
Shamicka Gibbs
The beautiful woman in the picture is Shamicka Gibbs. She is a businesswoman and also a former reality tv star. Martin had been in a relationship with her for a decade long. Gibbs and Lawrence started dating in 1997 after the comedian got divorced from Patrica.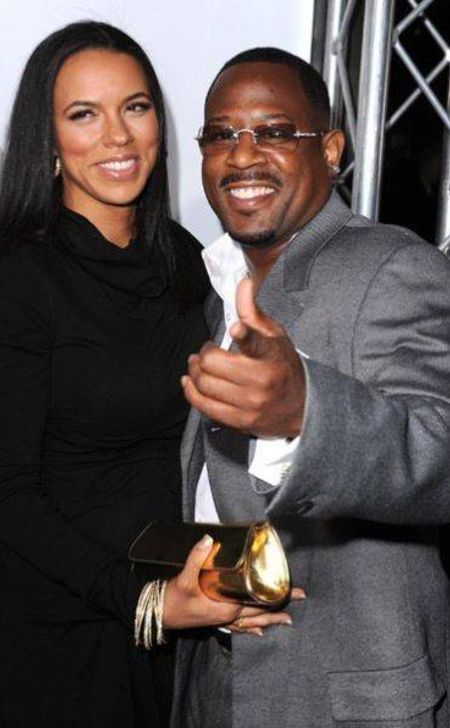 . Martin Lawrence with his former girlfriend Shamicka Gibbs.
The ex-couple was blessed with their first daughter Iyanna Faith Lawrence in 2000 and second daughter Amara Trinity Lawrence in 2002.
The former couple finally married after dating for thirteen years. Meanwhile, after two years of relationship, Martin suddenly filed for divorce. However, Lawrence didn't publish the real fact of the separation. Going through some sources, it was because of a misunderstanding.
Roberta Moradfar
The 54 years old comedian is presently engaged to Roberta on March 31, 2017. Moradfar is an actress and a nurse by the profession.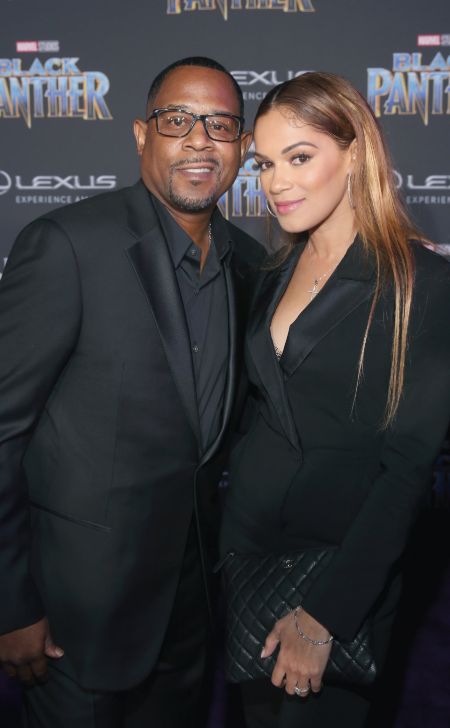 Glad to be together!! Source: PopSugar
Till now the couple is having a good time together. Roberta is found relevantly posting lovey-dovey posts in her social profile.
Famous Comedian and TV actor got Three daughters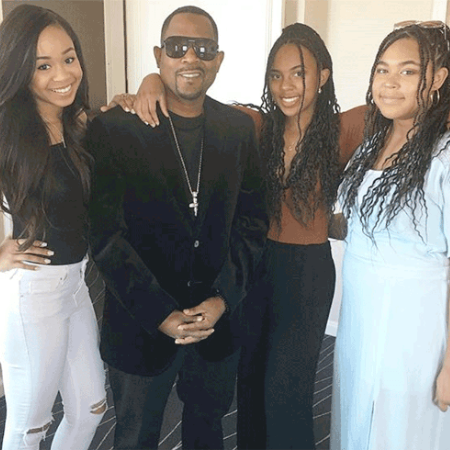 Martin Lawrence is blessed with three daughters. Among them, one is from Patrica Southall and two are from Shamicka Gibbs.
SOURCE: JustJared
Jasmine Page Lawrence
Jasmine is the eldest daughter of Lawrence with his ex-partner Patrica Southall. she is turning 24 this January.
Iyanna Faith Lawrence
Iyanna is the second daughter of Martin whereas, the elder daughter with Shamicka Gibbs. Now, she is 19 years old.
Amara Trinity Lawrence
Amara is the youngest daughter of the stage comedian. Trinity is even the youngest daughter of Gibbs with Martin. Now, she is 17 running.
Martin Lawrence's Current Net Worth Equals to "USD 110 million"
Going through many sources like Wikipedia, IMDB, and Illuminary worth his salary increased to $10 million in 1997.
The fabulous comedian made most of his money through many comedy shows and few films. As a fact, he produced a comedy show namely "Martin", which aired on the Fox channel. The show ran between 1992 and 1997 and was a huge success.
Quick facts
Martin riches 55 years old this April.
Martin Lawrence is Aries by the Zodiac sign.
The famous comedian is currently dating Roberta Moradfar.
Martin dated four women till now.
Hope you enjoyed the facts, stay tuned for more Entertaining articles only on Glamour Fame.
-->