Who is Fai Khadra? Is He Dating Kylie Jenner or Is He Gay? Some Facts You Should Know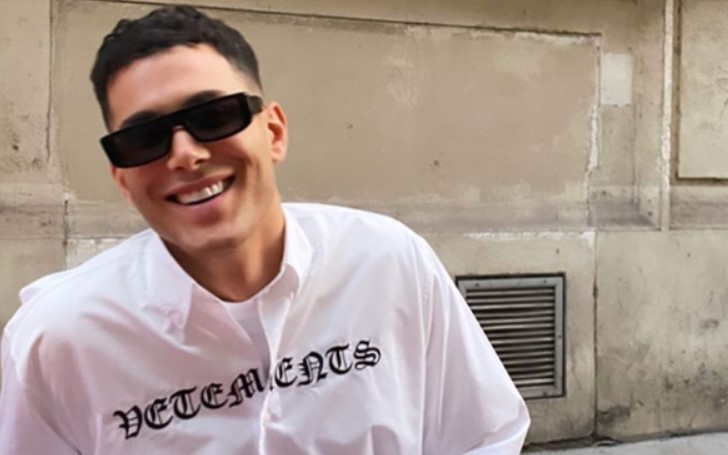 Here's what you should know about Fai Khadra, his girlfriend, relationship, and things we know about him so far.
Fai Khadra is comparatively a new name in the entertainment world, well, he has been around here for a while, but he got the attention of media recently.
Well, if you are a fan of Kardashian, the name Fai is not new; he has made many public appearances with many of the Kardashian sisters.
Khadra is a model from Santa Monica, well, by what we have seen, he is a promising aspiring star. The model made headlines when he was caught with Kendall Jenner back in 2019, and many suspected the Khadra and Jenner are dating.
Also See: Who is Kasperi Kapanen Dating in 2020? Find Out About His Girlfriend
But soon enough, Khadra made another headline when he was seen with Jenner's sister, Kylie Jenner! Well, it got really twisted for us fans!
Is Fai Khadra Dating Kylie Jenner?
So the speculations that Kylie Jenner's girlfriend started back in June, the socialite was seen in two California public outings with Fai Khadra, for which she made a headline as she broke social distancing guidelines.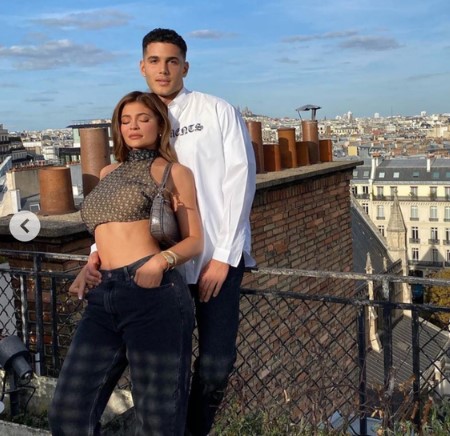 So, are they a thing now or just friends?
Photo Source: Kylie's Instagram
Well, that's there, people didn't really care about Fai and Kylie going on outings, but the two were at it again. Khadra and Jenner left the state to go on two vacations, ignoring all the non-essential travel ban! They just don't know how to follow the rules.
The rules, however, is not what we are talking about, but if the two are really dating? Well, much as we want them to be together, Kylie and Fai have things clear; they are just friends and just having a good time together!
Also Read: Who is William Byron is Dating in 2020? Find Out About His Relationship
But there are a couple of instances Kylie joked about starting a family with Fai, which just added to our confusion about their platonic relationship.
Kylie Labeled Fai as 'Non-Boyfriend Date'
Jenners just know to invent new terms when it comes to a relationship; All those Cozy pictures Kylie took with Fai, and now she labeled Fai as "non-boyfriend date!"
Well, we really don't have any idea what's going between them, but Kylie has time and again joked about having kids with Khadra! Now, if that's a joke or something else, we need to figure out!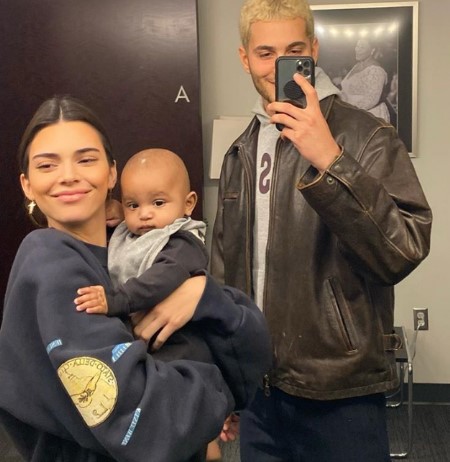 We think Kendall and Fai look good together.
Photo Source: Kendall's Instagram
Last fall, Kendall uploaded a picture of her and her nephews, and alongside Khadra. While the photographs themselves were quite impressive, she asked something more intriguing to her fans.
On the caption, Kylie wrote, "everyone in favor of Fai and I starting a family says "I" ✋"And guess what, all the family members, including Kylie, were in support of the idea!
So, where are we left with all this? Guess we will have to wait a little longer to know what's going on in the Jenner family! And one more thing, some people even suspect Fai Khadra is bisexual, which according to us, is false! All we can say for now is, there's something going on between Kendall Jenner and Fai Khadra.
You May Also Like: Who is William Byron is Dating in 2020? Find Out About His Relationship
For more information on your favorite celebrities' lifestyle and other news, stay tuned to Glamour Fame, and don't forget to sign up for the newsletter.
-->