People Showing Fake Nipsey Hussle Love are Going to "Get Slapped" According to YG
Published Fri Oct 11 2019 By Travis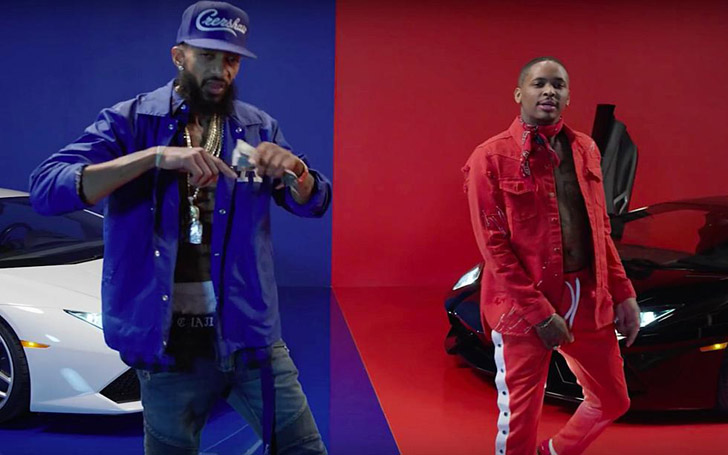 YG is not down with people showing fake love to Nipsey Hussle.
It was a sad day in the world of hip-hop and rap when the rapper Nipsey Hussle was shot and killed outside his clothing store. One section of the music world was heartbroken along with the people in the Crenshaw/Slauson area. But then there was an outpouring of love and grief from the whole music industry and then the entire world.
The man Nipsey Hussle and his story touched so many over the world, after his death, the late rapper was followed by more fans than ever before. When most of the artist or performer dies, there is a renewed interest in their projects by the masses, it is the sad truth of the world we live in and most of the fans were here after the death of the rapper.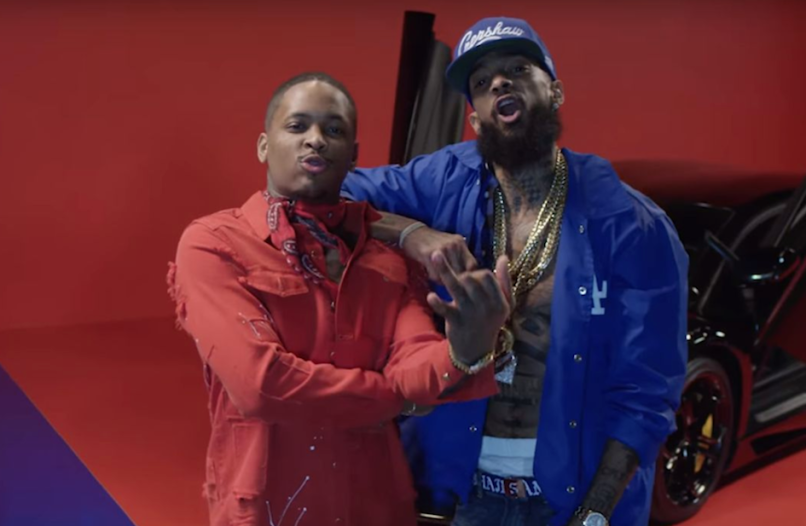 Source: Consequence of Sound
They discovered his music and people fell in love with what he said on the record and then the legend of Hussle grew. Most people fell in love with the person he was but there were some who were only clout chasing, showing fake love to a dead man so they can earn some social media points.
Well, YG is not down with any of it as he feels there are few people in the world who are only showing fake love to a man he's known for a long time. A known Bloods gang member sympathizing with a former Crips member is not something you see on daily basis but from a pretty early time the two became friends and even when his friends asked him not to take Nipsey on tour, it was never about Bloods or Crips for him.
Watch: YG pays his respect to his brother Nipsey Hussle during his memorial service
For YG it was talent and human connection which allowed the relationship between them to be forged and be at the position it is today. Now, he sees all the outpouring of love for the man he once called a friend and a "brother from another color." The rapper just wishes those people who are showing him love were here from the beginning and Nipsey could see all the people he touched with his activities and his music.
"I wanna say this. I wanna say, I hate the fact...I hate how all these people comin' outta nowhere sayin' all this Nipsey sh*t when he passed," the rapper said. "I just just wish the homie would have knew that these people f*cked wit' him when he was alive. You know what I'm sayin'?"
The whole world is painting his murals, the whole world is singing 'Status Symbols 3' but YG wishes these people were here when Nipsey was struggling and making his own way through all the barriers put in front of him. He loves the fact the people love him but he is also not cool with everyone who is only showing fake love just for the sake of it all.
"That fake sh—That sh*t fake. Ain't nobody f*ckin' with that," YG continued on the LA's Big Boy's Neighborhood show. "They liable to get slapped. You feel me when some real ones come across 'em. We'll slap n*ggas, bro. Stop playin'. Yeah, man. TMC. Nip, I love you. I'm glad I got all the moments and the memories. I'm glad about the real conversations we had. I used to tell bro he was different. I used to tell him this, so I'm glad that I got to tell him."
Source: The Source
There are some pretenders when it comes to their love for the late Nipsey Hussle and people only clout chasing and making themselves sympathetic by standing on the grave of the late rapper. There are also people who are name dropping Nipsey for the sake of getting some viewers or followers to their channel and it seems YG is not taking it kindly of the people who are not earnest about their love and respect for the rapper.
YG did not specify the person he was referring to in the interview which can be viewed here. Also, before you leave, visit Glamour Fame for more news and gossip from the music industry on our Entertainment section.
-->