Fans Are Absolutely Disgusted By Gordon Ramsay's Gravy
Published Tue Apr 23 2019 By Andrew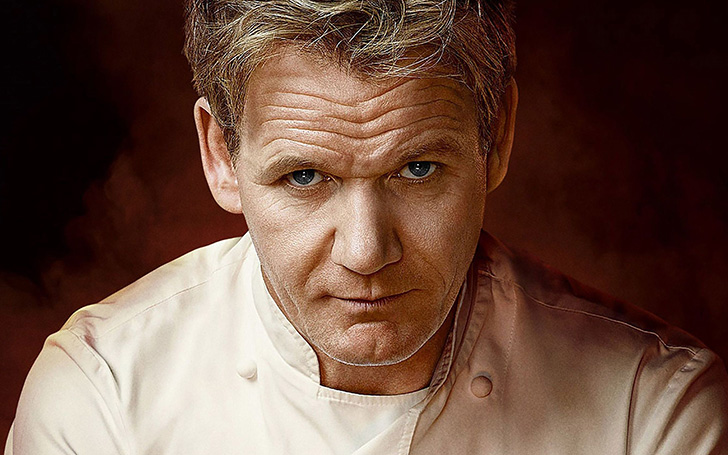 Ramsy's Gravy quite unpopular among fans.
The Gordon Ramsey name itself is associated with a lot of hostility and criticism but love him or hate him, the widely acclaim chef always manages his Sunday Roast game of fleek.
Well, that is not the case in the most recent of his kitchen endeavors as critics have labeled the world-renowned chef's gravy as an utter disgrace.
The 52-year-old who welcomed his fifth child recently took to Twitter to share a video of him pouring the gravy on to the roast. However, the gravy didn't put on much of a positive response among fans.
One of his followers even took it upon himself to compare it to cat piss. Seems a step way too far? Wait till you hear what others had to say.
A second added:
"Gravy is way too runny. Looks garbage."
A third critic added,
"Look at that gravy, it's a disgrace. Team proper thick gravy."
While another put:
"Meat yes, roasts a bit more colour, not a bad Yorkshire. Gravy nah proper thick gravy and lashings of it."
Although the gravy was the one that garnered much attention others factors were also came under consideration, most of the chef's fans and followers weren't impressed with any of the bits of his roast. In fact, one went to the comment section suggesting that the had forgotten to cook the meat.
Also read: Nicholas Hoult Ex-Girlfriend Jennifer Lawrence is Dating Current Boyfriend Cooke Maroney
A second person then said:
"Pretty sure that beef would still go "moo" if you cut into it"
Another slammed Ramsay's cred also bashed on the undercooked appearance of the steak and the veggies.
Meanwhile, the fans on the opposite side of the spectrum were quite impressed by his attempt at the traditional British dish. Backing the outspoken television personality many a fan came through with their share of positivity.
A fan complimented,
"OMHS this looks good!"
A second fan added on Instagram:
"Gordon Ramsay is hands down the best chef in the world."
But given his personality, the chef surely is not even bothered the slightest bit by the comments he is receiving.
And with the newborn enriching his life he has bigger things to be concerned about than just the gravy bashing. Moreover, Ramsay recently also came under hot waters after he maintained that he is equally straight forward with his children as well.
Are you in agreement with the critics? Is the meat cooked?
-->