Fans are Grateful James Earl Jones is Voicing Mufasa In the Upcoming The Lion King
Published Mon Jul 08 2019 By rhyss
Disney is all set to release the live-action version of The Lion King, and fans couldn't help but get excited. For the 90s kids, it's like going back to the time, it's a nostalgic feeling.
Although most of the characters are voiced by relatively new cast members which include Donald Glover, Beyonce, Seth Rogen, Eric Andre, among many others, there's one character whose voice role is still done by the original cast member.
Yes, legendary actor James Earl Jones is still the voice of King Mufasa. For fans, no one can ever replace such a tremendous voice, and Disney did justice for the fans by adding the original cast member for their latest project.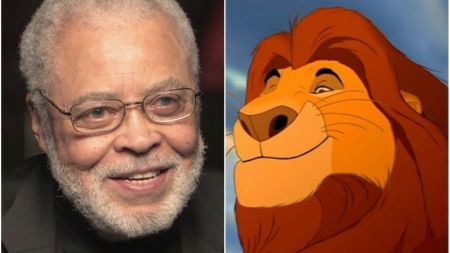 James, who is often regarded as one of the versatile actors in all of America also voiced the same character in the original animated movie, The Lion King. His unmistakable voice is also heard in the blockbuster hit movies series, Star Wars. He voiced Darth Vader in the film.
Now that Disney is re-releasing a live action version of the critically acclaimed movies, fans are showing their love and appreciation for Jones. In one of the Reddit post, one of the fans even went on to say that he thanks Jones for staying healthy and living long enough to voice Mufasa once again.
Now that's what you call fandom!
While James is still alive and kicking, many fans in the subreddit stated they believed James had passed away, just like his character died in one of those Jack Ryan movies series. Such false rumors first started due to James nature of staying low profile from the media.
With that being said, we're all eager to experience our childhood memories once again when the movie hits the theatre this coming 17th July.
Check out the trailer for The Lion King!
And guys, not only the film direction is excellent in this one, but the music score will be one to remember for. Hans Zimmer is the leading helmsman for the music and we're sure the cinema experience will be out of this world.
All of us are already aware of Hans limitless soundtracks in movies like the Batman Trilogy, Interstellar, "Gladiator," "Inception," and many more.
-->