Fans Can't Help Ask About the Health of Jessa Duggar's Baby
Published Sun Jun 16 2019 By Jessica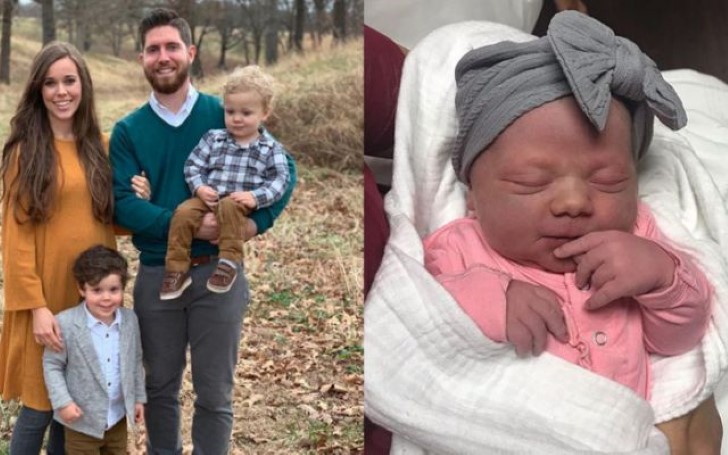 The Duggars fans seem worried about the health of the newly born baby of Jessa Duggar.
Following the birth of her new child, reality tv star Jessa (Duggar) Seewald has been nonstop updating her fans with new pictures of her daughter, Ivy Jane Seewald, every once in a while.
Needless to see, baby Ivy looks as adorable and special as the other grandchildren of Jim Bob Duggar and Michelle Duggar.
The 26 years old new mother once again took to social media to share a few glimpses of her daughter to her two million fans on Instagram.
The series of pictures showcased baby Ivy peacefully lying in its bed with a large cream bow headband worn over her head.
"Baby girl," said Ivy's momma in the caption section followed by a love emoji.
The pictures immediately earned massive love from the 'Counting On' fans and showered the comment section with tons of lovely messages.
One of the thousands of comments read: "Such a stylish babe. Both the onesie and the knitted detail on the bow are so so pretty! (onesies with a little skirt on them are cute too IMO)"
Whilst another fan added: "Your baby is so pretty Jessa, congratulations to you and ben."
Likewise, a third one who found Ivy much identical to her big brother, Spurgeon Elliot Seewald, 3, wrote: "She reminds me so much of Spurgeon when he was born in her little tiny features... she's absolutely beautiful and so perfect."
The rest of the fans, however, looked worried and suspicious with Ivy's health after noticing a red thing on the corner of her eyes.
This one fan couldn't help but ask right away commented: "She's so cute. But What's the red ring around the color of her right eye (left one if looking at the pic)"
To our surprise, we did examine and found a noticeable red thing on her right eyes.
Luckily, for the fans, there was nothing serious to worry about as one fellow fan responded to her comment writing: "My kids has it too. It is from delivery. It will go away after a while. It can take a while,"
Whilst another added: "A hemorrhage it looks like. It's very common for a baby to get during birth. My daughter had one too. It goes away quickly,"
According to experts, it's common for newborn kids or children to have red or such similar patches over their eyes or any part of their body.
The red marks seen on Ivy's is caused by the subconjunctival hemorrhage which occurs when the fragile blood vessels are broken.
Ivy Jane Seewald is the third child of Jessa Duggar Seewald and her husband Ben Seewald. Besides Ivy and Spurgeon, the couple is also parents to their mid child, Henry Wilberforce Seewald, 2.
-->