Fans Can't Help Speculate Allie Long 'Plastic Surgery'
Published Mon Oct 21 2019 By Sea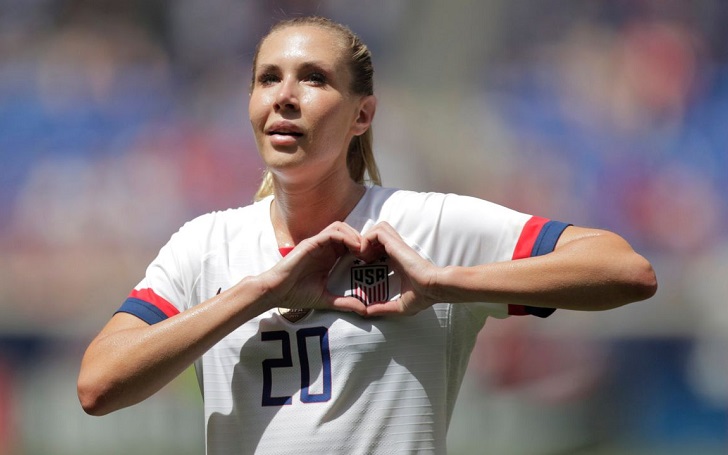 Did Alexandra "Allie" Long go through plastic surgery operation? Well, not likely. But her looks got fans thinking she did.
Allie is an American professional soccer player having represented the US Women National Team on 45 occasions ever since her first cap in the friendly game against Canada in 2014. But she never competed in the biggest soccer tournament, FIFA World Cup Women, until 2019. She is currently playing for Reign FC in Washington.
A Few International Tournaments for the US National Team
Despite performing really well in her early school & college years and for the Portland Thorns, she was not called up in major National Tournaments until her Olympics success in 2016. She started three of the four games and was honored the 'Player of the Match' against France.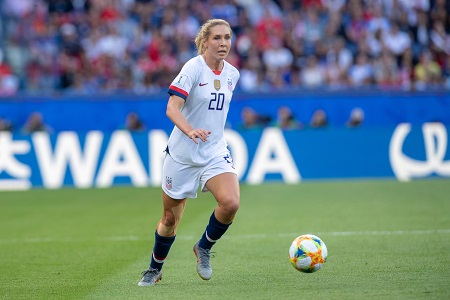 The performance against France at the 2016 Olympics was her best yet.
Source: The Mega Agency
As for her position, she plays from the right as the 'Right Attacking Midfielder', but in the 2019 FIFA World Cup Women win, she never got to show her full potential as she played only one game. The only performance came from a substitution in a 3-0 win over Chile as she was limited to the bench. The 36-minute spell was impressive though, despite receiving a yellow card.
Just in the Rumor Mill, and No Comments from Allie
While her field time is often limited, it doesn't stop people from talking about every other aspect of life. Aside from her married life with husband, Jose Batista [m. October 30, 2016] and her bond with the US Women Soccer team, some peeked into weather or not she went through plastic surgery at some point.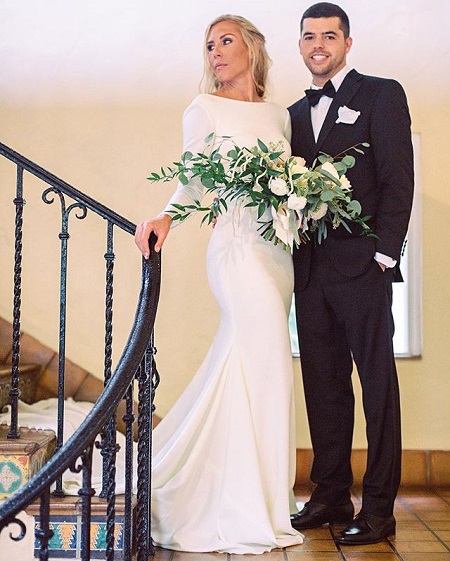 US teammates Alex Morgan and Tobin Heath were Allie's bridesmaids at her wedding.
Source: Allie Long, Instagram
In a discussion thread for the 32-year-old on The L Chat, a couple of them users noted her looks seemed like she did so something to it.
"Did she get plastic surgery at some point before she made it big? Her face looks artificially constructed, especially around the mouth and cheekbones," on wrote.
Meanwhile, another one was not, at all, impressed with her after her single performance in the World Cup 2019. "Yeah every time I look at Allie Long's face, I feel like she has bad botox or plastic surgery. It's just not a good look. She had one appearance in the World Cup and I'm not impressed. She seems stuck up from interviews and just not the best role model."
Watch: Allie Talks About Her Most Difficult Moment
There's absolutely no evidence she ever did that, but her face makes a case of it. Still, the snaps from her photos from the past suggest she was born with the possibility of such a look. She's grown the mouth and cheekbones. Besides, she is a soccer player, and it's not common for these professionals to have plastic surgery.
Who Else: Aubrey O'Day went under the knife?
Until she comes forward with her confession, if there was a moment she did do it, let's just appreciate the beautiful game she plays.
Visit GlamourFame for more Entertainment contents of your celebrities.
-->