Farrah Abraham Is Glad Jenelle Evans Is Divorcing David Eason but Not Happy for the Reason Is Doing It
Published Sun Nov 03 2019 By Sea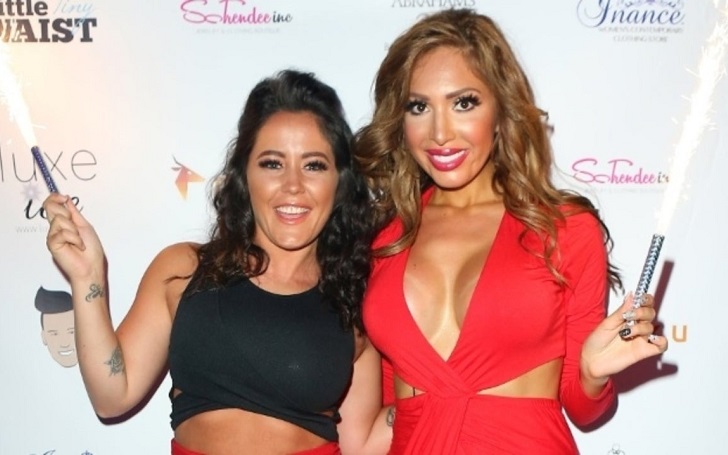 Farrah Abraham is happy for Jenelle Evans deciding to drop out of the toxic relationship with David Eason, but the motive is disturbing her.
Jenelle Evans herself is not saying exactly why she decided to leave her husband, David Eason, but just the fact that she is going to end her toxic relationship is making her former co-star Farrah Abraham extremely glad that she did. But the motives she thinks Evans is doing this out of is not satisfying for her at all.
Abraham, along with others, had been trying to get the two to split, mainly for the wife's well-being. It's happening, but she says if she is doing it for the wrong reasons, she shouldn't have gone it that way. The main reason she thinks it might have gone this way was that Evans wanted to get back on TV, TMZ got a talk with her.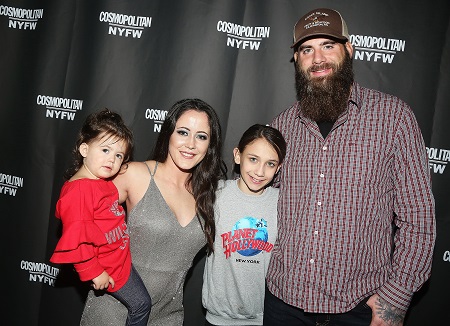 A good decision no matter the intent?
Source: Bruce Glikas, Getty Images
The 27-year-old was fired from 'Teen Mom 2' back in May and had all this time to think about her life choices. She finally made the decision after disappearing from social media for quite some time. She made the announcement via a tweet on Thursday (October 31), saying she and the kids have moved away from Eason and filed for divorce that very day.
The firing came after reports came that Eason had shot and killed their French bulldog, Nugget, after claiming it bit their 2-year-old daughter, Ensley. But then the story changed, many assuming they did it just for the publicity. And there already were a lot of custody changes of their kids. Now that she finally has them in her custody, she decided to take it a step further.
According to sources, she came to realize staying with Eason was nothing but trouble, and she won't go forward with her career if she stays in the marriage. Coupling with this, Abraham thinks she might be trying to crawl back to TV with this action.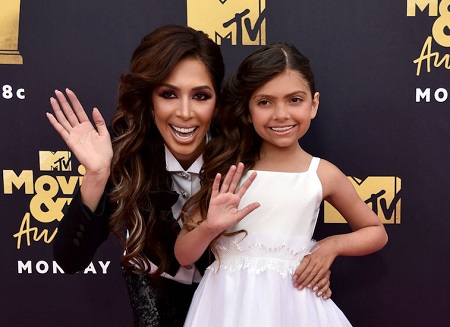 Farrah doesn't want anyone's kid to live a life their parents live as Jenelle and David did.
Source: Alberto E. Rodriguez, Getty Images
Although, the 28-year-old knows it's more than just trying to get back to the TV that Evans is proceeding with the divorce, she also wants her to acknowledge the safety of her kids and the life she could have without Eason while going through with the split. Also, Evans should move on as Abraham did for the TV thing.
Visit GlamourFame for more Entertainment related content of your favorite celebrities.
-->