Farrah Abraham Has Updated Her List of Top-Notch Demands for Guys to Book a Date with Her!
Published Sun Dec 01 2019 By Sea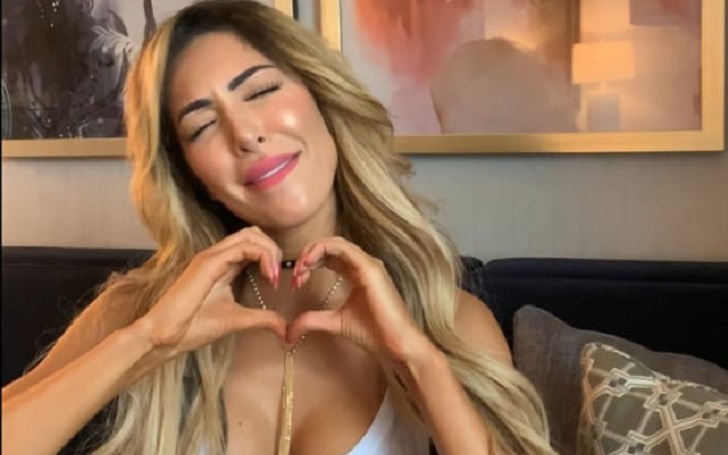 You have to pay for everything, including a $5K charge for going on a date with Farrah Abraham. And you should be Knightly for at the event.
Yeah. We know it's a lot to ask for a guy on a date. But come on, Farrah Abraham! After already declaring the guy has to pay entry $5000 for a date with her, she's added extensive background checks and chivalry (to its extreme) from her date, if anyone is willing to go through all of those.
The business ambition comes from the idea that people monetize the internet. She believes she should monetize her time as well. Aside from the upfront $5000 charge, one should pay for the entire date, covering all her expenses during the time, and behave like a knight for the entirety of the evening. That includes holding open doors for her every time they go through one.
The reports of the charged escort service came in early October that included other ways to interact with the former 'Teen Mom OG' member. Back then, she'd already kept the requirement of a standard background check before the date, as chosen by the subscriber himself. Now she feels "like why are men around if they're not doing the manly duties that they should".
It's a tough requirement for any guy if it were with a non-celebrity girl, but given the desperation of normal people looking to meet celebrities at any cost, she might have some suitors lining up. Some...
As with any of her previous acts, this one also has been heavily criticized in social media. Of course, it will make the line dwindle down remarkably. The price might drop eventually, but she will still expect the same decency at the date as advertised. And still, you have to be clear in the background checks.
However, for now, the 'Date Night' page on her website has been turned down. Tough luck for the interested guys, or maybe just a smart decision from her.
Stay tuned in to GlamourFame for more Entertainment updates.
-->