Fast & Furious star Vin Diesel' Stunt Double Involved in a Horrific Accident; Falls 30ft Onto his Head
Published Wed Jul 24 2019 By Jasmine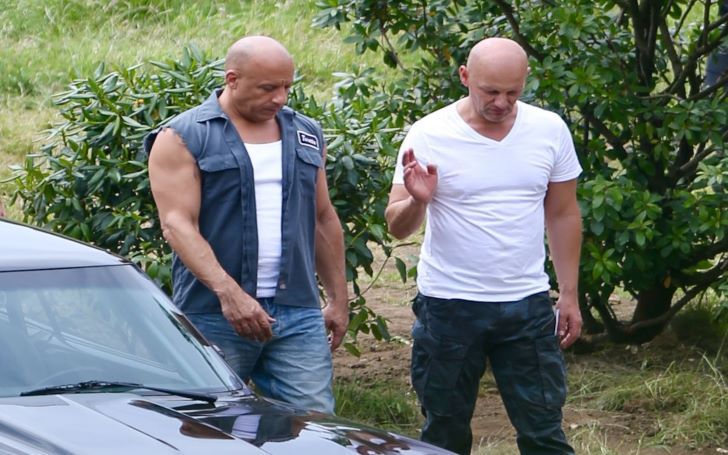 Fast & Furious star Vin Diesel' stunt double experienced a tragic accident.
The Fast & Furious star, Vin Diesel, claims to be in absolute shock and "choking back tears" after witnessing his stunt double, Joe Watts fall on his head when he was performing an action stunt for the actor.
It is reported that the action double's safety cable snapped and he was not aware about it when he made the jump from a 30 feet high balcony. He reportedly hit the ground with his head.
Also See: Everything We Know About Fast & Furious 9: Cast, Release Date, Trailer, and Storyline
Joe Watts fiancée Tilly Powell posted on her Facebook wall stating that her heart was shattered from the tragic incident. She wrote:
Joe has suffered a serious head injury and is in an induced coma. He is stable and is being monitored closely throughout the night. I love him so much, and my heart is shattered. He has all his family and friends by his side to get him through this!
Filming session for the movie Fast & Furious was immediately paused. According to the reports, the movie crew was immediately sent home after the stunt actor was rushed to the Royal London Hospital. The people present in the crew stated that they halted the process fearing the worst.
Also Read: Everything We Know About Fast & Furious 9: Cast, Release Date, Trailer, and Storyline.
The spectators of the fall admitted the fall was verve wrecking, and the action man's survival was a miracle. They further claimed that Vin Diesel rushed into the accident spot and was devastated by the incident. The fall was almost more than 30 feet, right onto the concrete fall.
Watch: Stuntman Harry O'Connor's death.
This is tragically not the first such incident experienced by Vin Diesel's action double. In 2002, Harry O' Conor, his action double died in the process of shooting a para-sailing scene for the movie xXx.
-->