Who does not want to have hour glass figure, however, girls with small bust can only dream of these things. Having a small breast has lots of cons; people will call you a pole and worst; no dress make you look attractive.
Not to mention, the problem of sagging chest and embarrassment caused by falling of strips. Moreover, the search for the perfect bra is especially hard for small chested women. The wrong bra size not only affects the dress but also your health causing serious health problems.
But no worries girls, today we're helping y'll with some of the best bra which perfectly fits for small bust. These bra are not only comfortable but also enhances the body shape providing alluring look.
5. ThirdLove 24/7 Classic T-Shirt Bra
Source: Goodhousekeeping
ThirdLove consists of a seamless, elastic-free, and stitch-free back that smooths, shapes, and never digs which makes it easier and comfortable to wear. Its front closure clasp and fully adjustable single backstrap makes it flexible.
Watch: BEST BRAS FOR SMALL BOOBS | FAVORITE BRAS + TRY ON
This nylon-coated nickel-free wires bra consists of the pleated straps that create a smooth silhouette and strike the perfect balance of softness and support.
4. Hanes Wire-free Bra
Source: Goodhousekeeping
This style consists of wire-free design and soft foam, which provides all-day support. The fabric perfectly shapes your body, and adjustable straps allow regular and criss-cross styling.
This is the least expensive bra which gives an excellent shape without uncomfortable separation from underwires. Its lightweight and is perfect for everyday use.
3. Calvin Klein Perfectly Fit Modern T-Shirt Bra
Source: Goodhousekeeping
This bra consists of light lining, soft and comfortable coverage, and no VBL (visible bra lines) which perfectly fits with your favorite basic tees. What's more, New York Magazine even voted this style "Best T-Shirt Bra" in 2017.
It has memory foam technology which creates personalized lift. The material used in this bra barely shrinks and creates a really nice silhouette and looks awesome under T-shirts.
2. Harper Wilde The Base Bra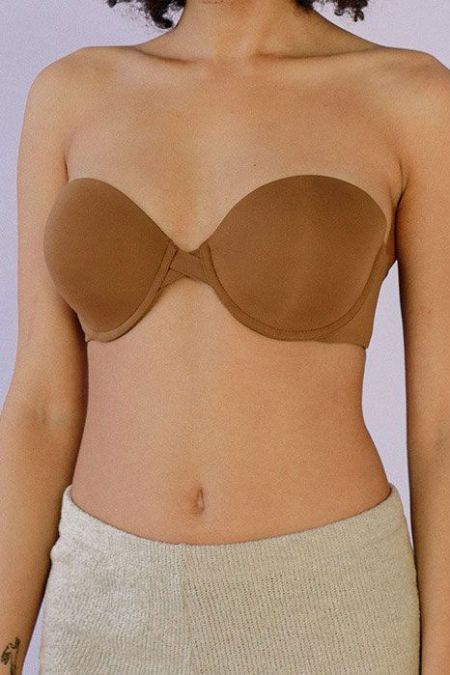 Source: Goodhousekeeping
If you are with extremely small breast, then this bra is a savior for you girls. Its a affordable bra which gives bust a perfect shape. Moreover, it does not consist of too much padding and is very comfortable to use.
1. B.tempt'd Women's B.wow'd Push-up Bra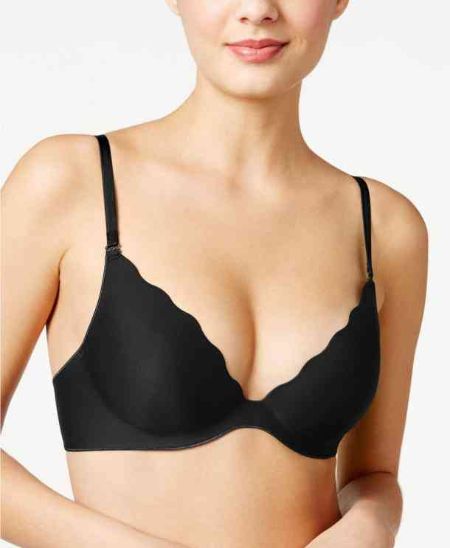 Source: Goodhousekeeping
This bra is just wow as it has scalloped edges that disappear under even the thinnest of tees. Its plunging scalloped neckline and shape-enhancing padding make your bust look accentuate.
B.tempt'd is perfect for girls who need a small band and a large cup. It's excellent for women with shallow breasts as it lifts the breast tissue to the top.
-->