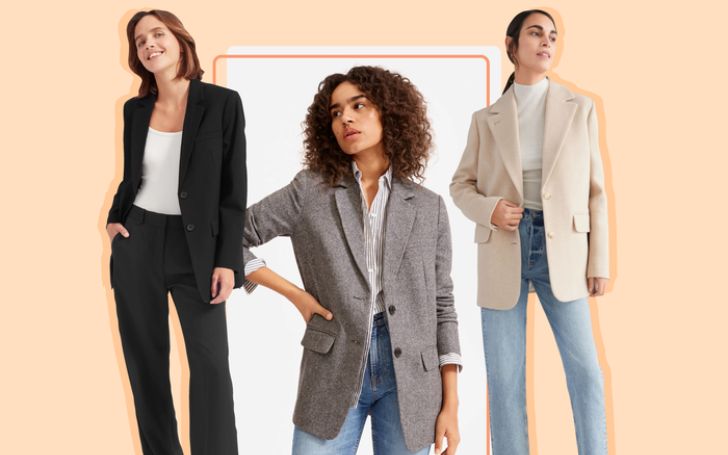 Grab The List Of Best Blazers For Women: That Suits You Found On Amazon!
Wearing Blazers never goes out of style. Mostly, blazers are pretty much in use during the winter season. Blazers have come a long way since Melanie Griffith, an American actress and film producer, sported them in Working Girl.
The Blazers are comfortable to wear, but it is also quite a good match in most dress matches. Need Proof? Have a brief look at the collection you can buy according to the latest fashion. Wait for it — Amazon. Whether you use it while heading towards the office or hanging out with a friend at parties, they are undoubtedly suitable in every situation and are flexible too.
So below are some of the on-trend blazers for this winter on Amazon. Find out if any of these matches your taste and whether you would wanna try any yourself!
1. Blake Long Blazer
The rating of Blake Long Blazer is 4.1 out of 5. Size from XX-Small, X-Small, Small, Medium, Large, X-Large, XX-Large, 2X to 3X are currently available on amazon.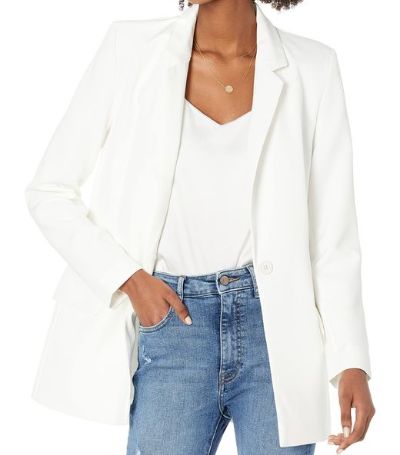 White Blake Long Blazer.
Photo Source: Lyst
The recently available color of this Blazer in Black, Ivory, and Praline. They are 92% Polyester, 8% Spandex and imported, and machine wash. Available on $70 on Amazon, according to ELLE.
2. Women Faux Leather Blazer
The Leather Blazer rating is 4 out of 5 on the market. Amazon has provided a different color of Women Faux Leather Blazer. Color like Army Green, Black-b, Dark Brown, Beige, Black, Brown, Red, Wine Red, and Green are provided by Amazon.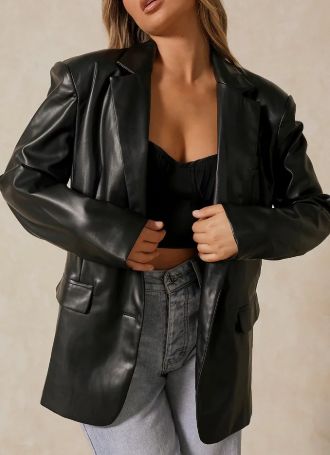 Photo Source: Misspap
But, Unfortunately, Small, Large, and Medium sizes are only provided there. The price of the Blazer varies from $22.99 to $37.99. As noted by Amazon, the leather Blazer is a High-quality faux leather fabric, soft, smooth, durable, and cozy to wear.
Recommended: Best Christmas Gifts For Sisters
3. Casual Blazer
The casual blazer rating is high in today's marketing since the demand for a casual blazer is very high nowadays. The colors of the Blazer are also available in multiple colors. The current Amazon market price of Casual Blazer is $47.99.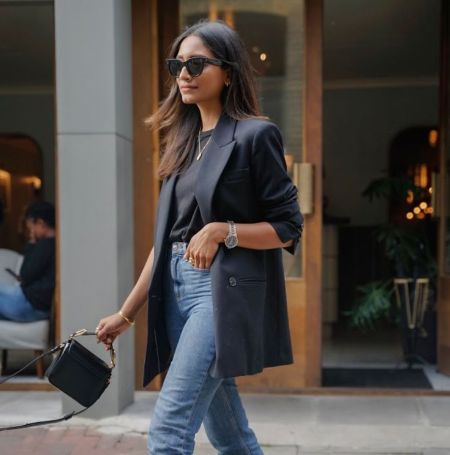 Photo Source: Pinterest
Amazon has provided the Casual Blazer in Black, Cream/Off White, Dark Grey, Lavender, Navy, Orange, Red, Z-army-Green, Z-black and grey, Z-brown, Z-burgundy, Z-dark Green, Z-dark Khaki, Z-khaki, Z-nude Pink, Z-pink, Z-purple, and Z-royal Blue color.
4. Lapel Collar Coat Long Sleeve Plaid Blazer
The SheIn Women's Lapel Collar Coat Long Sleeve Plaid Blazer Outerwear is also highly recommended by the buyers currently, and its rating is 4.1 out of 5 on Amazon. As per Amazon, they are suitable as formal & casual, wear to work, business, school, home, travel, or holiday.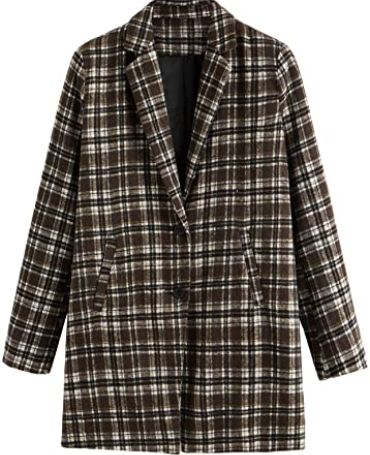 Lapel Collar Coat long sleeve plaid blazer.
Photo Source: Amazon
The size provided by the amazon of Long Sleeve Plaid Blazer is X-Small, Small, Medium, Large, X-Large, and XX-Large, where the colors are available in Brown and Black, Black, Black and White, Coffee, Grey, Plaid Gray, and Brown.
Click To Know: Find the Best Apple's AirPods You can Buy on Amazon!
For more updates on the topic related to fashion wear, stay tuned with us in Glamour Fame.
-->