Floyd Mayweather vs. Logan Paul Exhibition Bout Ends Without a Knockout
Published Mon Jun 07 2021 By Danile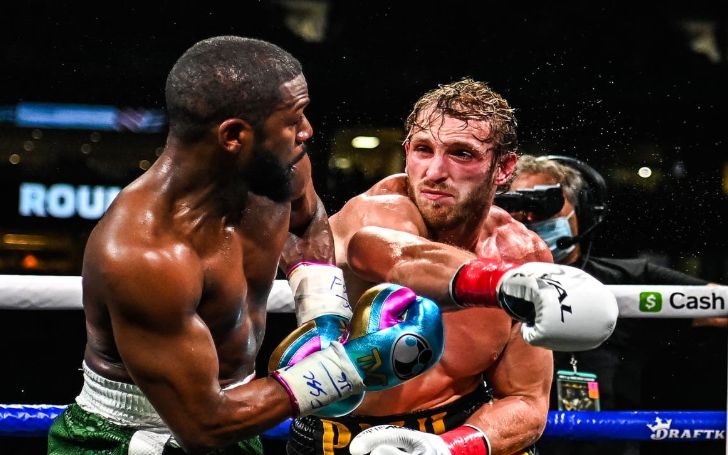 The YouTuber went all eight rounds against the legendary undefeated boxer.
The awaited boxing match between Floyd Mayweather and Logan Paul ended without a knockout. The highly criticized pay-per-view event was held in Hard Rock Stadium in Maimi Gardens, Florida, on Sunday evening.
Although his opponent was 34 lbs heavier and six inches taller than him, and not to mention 18 years age gap, Floyd showed why even in his advancing age, he is one of the all-time greats in the sport.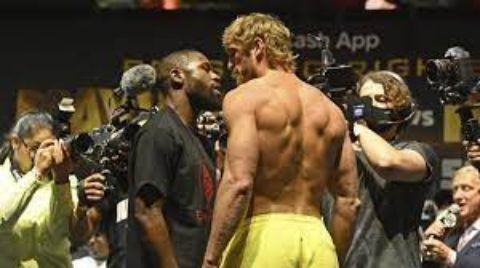 Logan Paul weighed 34llbs heavier and had six inches height advantage over Floyd Mayweather.
Photo Source: Deadline
The former five-weight class title holder landed 43 punches while Paul managed to land only 28. There is a reason why Mayweather has an undefeated record in boxing, having won all 50 matches in his professional career.
Don't Miss: Donald Trump Facing Two Year Ban From Facebook!
Despite having at the receiving end of Meaweather's punches, Logan did not go down and showed his sturdiness.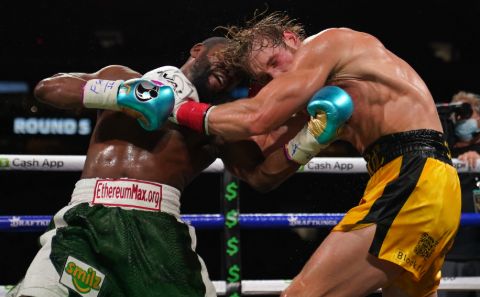 Floyd Mayweather landed more punches than Logan Paul.
Photo Source: USA Today
After the bout ended, Mayweather complimented Logan and said, "He's a great, young fighter better than I thought he was. He's a tough raw competitior, I was surprised by him tonight."
The 26-year-old vlogger also had his say about the match.
"It's one of the greatest moments of my life. I'm happy to have made it out."
The social media sensation also added that "it's an honor" to share the ring with Mayweather.
The duo's pay-per-view was priced at $49.99 on Showtime, where one could have watched either on television or stream through a computer or mobile devices.
"Money Mayweather" is expected to have made somewhere between $50-$100 million from the fight. On the other hand, "The Maverick" was guaranteed $250,000 and 10% of pay-per-view earnings.
For more celebrity articles, get the latest news and updates right here at Glamour Fame.
-->