Former 'American Idol' Contestant David Archuleta Comes Out as LGBTQIA+
'American Idol' Former Star David Archuleta Has Come Out of the Closet: Learn the Exclusive Report Here!
Former 'American Idol' contestant and now a singer-songwriter, David Archuleta has come out as a member of the LGBTQ community. But there is more to his personal revelation that Archuleta wants his fans to know.
David jot down his reality in a very lengthy Instagram post on Saturday and unravels his journey in identifying himself. He wrote, "I've been open to myself and my close family for some years now that I am not sure about my own sexuality. I came out in 2014 as gay to my family."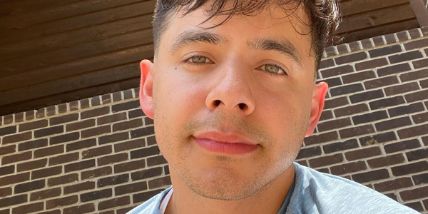 Archuleta reveals, he came out to his family in 2014.
Photo Source: Today
Archuleta, 30, narrates how he identified himself as bisexual and asexual in a period of time. He writes coming out publicly was an uncomfortable step for him, but he had to do it to bring awareness. David states how the concept can be unfathomable for many, and hence, an open debate around it is necessary.
Check Out: Copa America kicks off; Brazil and Colombia opened with a win.
He further writes, "To listen more to the wrestle between being LGBTQIA+ and a person of faith. I don't think it should come down to feeling you have to accept one or the other. You can be part of the LGBTQIA+ community and still believe in God and His gospel plan."
"I've tried for almost 20 years to try and change myself," Archuleta.
Photo Source: CNN International
Fans and celebrities have been showering David with love and support. Jordin Sparks commented, "I am so proud of you, you are so loved David." David Cook wrote, "Love you man and so proud of who you are." American Idol's official page also came forward and commented, "#teamArchie forever, we love you."
Archuleta's final lines read, "I've tried for almost 20 years to try and change myself until I realized God made me how I am for a purpose, and instead of hating what I have considered wrong I need to see why God loved me for who I am."
For more information and news on your favorite stars, stay connected to Glamour Fame.
-->