Former 'The Bachelor' Contestant Britt Nilsson Expecting Her First Child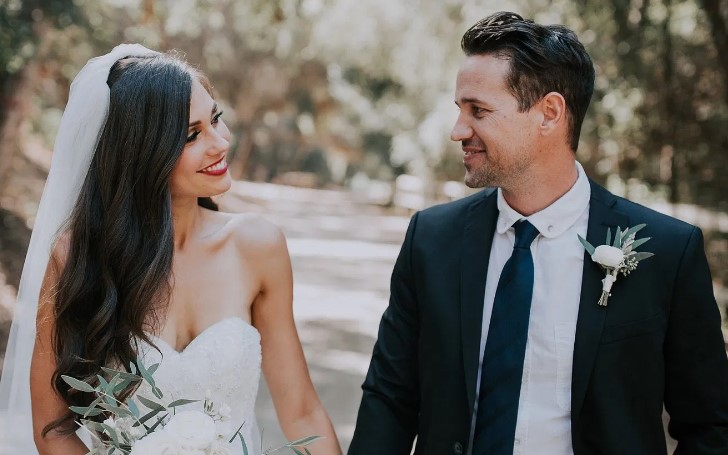 Britt Nilsson, the former 'The Bachelor' alum announced she is expecting her first child with husband, Jeremy Byrne.
Well, here's good news, 'The Bachelor' alum, Britt Nilsson came up with some good news to her friends, families, and fans. Recently we found out she is expecting her first child. The 32-year-old former 'The Bachelor' confirmed she is going to welcome her first child.
Taking to her on Tuesday, Britt wrote, "I can't believe our little boohbah is zoot in all around so much their little legs and arms, makes me cry!! Can't wait to keep watching you grow, I already love you so much. I love you so much, and you're going to have the most beautiful baby."
Watch: Britt & Jer: First Ultrasound, Meeting Baby Byrne 10 weeks
Nilsson further added, "I feel excited and overwhelmed, and I don't know, this is just something that's always happened to other people and not to me! But it's like, the biggest blessing. I love other people's kids. I just can't imagine how much I'm going to love our little baby."
Britt further added, "I want to say thank you to every single person who is wishing us well and praying for our little baby and celebrating with us. I'm actually 13 weeks now, so we've known for a while, and we've seen the heartbeat and seen his little legs and arms."
Britt is married to Jeremy Byrne. The couple married in September 2017, and after two years into their marriage, the couple is now excited to welcome their first child.
Watch: Britt & Jer: Finding out we're pregnant!! Our first reaction to our first pregnancy test! Oh Baby!
Glamour Fame team would like to send our best wishes to the couple, and of course, congratulate them.
For more information on your favorite celebrities' lifestyle, stay tuned to Glamour Fame, and don't forget to sign up for the newsletter.
-->