Fox News Not Planning to Book Michael Knowles in the Future and Apologizes to Greta Thunberg for His Disgraceful Remark
Published Tue Sep 24 2019 By Sea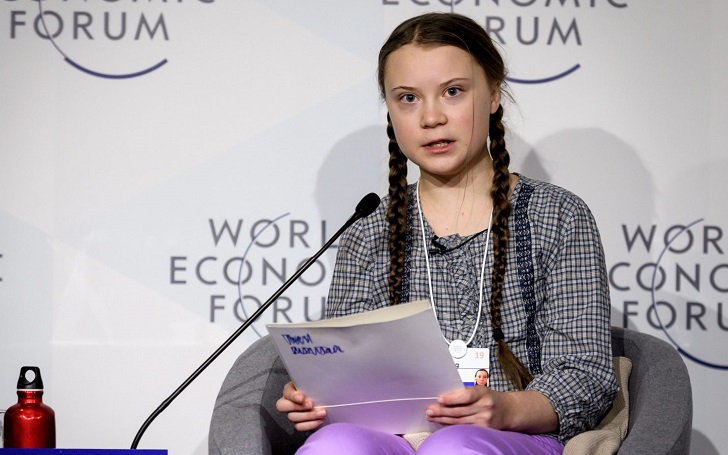 At the UN Summit on Monday, a Fox News guest referred to Greta Thunberg as a "mentally ill Swedish child", and Christopher Hahn was quick to respond.
The United Nations summit on Monday (September 24, 2019) was quite a spectacle with Greta Thunberg present to give a speech on climate change. Donald Trump entered, Thunberg gave a strange glare at him at the entrance, he went to twitter to seemingly mock her, and a pundit on Fox News disgracefully slipped his tongue during a discussion.
Thunberg is a 16-year-old environmental activist from Sweden famous for being the one kid in the world to stand up to the biggest political faces and dare to question them on the topic of climate change. She gave another powerful speech at the UN summit as she is currently campaigning in the US to urge action on climate change. She openly criticized the world's leaders for their "betrayal" of the younger generation as they turn a blind eye to the environmental concerns.
Watch: Greta Thunberg's Full Speech at the UN Summit 2019
The US President's tweet isn't something new from the man for the country to get furious at, but one particular commentator, Michael Knowles of 'The Daily Wire', on Fox News is (kind of) banned from the network for a horrible remark he launched at Thunberg during a discussion on Fox's 'The Story'.
Knowles followed up on one of Fox's prominent presenters, Laura Ingraham, comparing Thunberg & other young child activists as the characters in Stephen King's horror story 'Children of the Corn', by attacking Thunberg with words while dismissing her speech on climate change.
If it were about science, it would be led by scientists rather than by politicians and a mentally ill Swedish child, who is being exploited by her parents and by the international left.
As soon as the attack went off, the third commentator, Christopher Hahn, criticized him instead. "Yeah, I mean, you're a grown man, and you're attacking a child. Shame on you," Hahn said. He was invited to theoretically give a liberal perspective on the matter. Harris Faulkner was also present during the discussion, who at the end, focused on another topic to terminate a debate that would've heated up even more.
In response to Knowles' remarks, A Fox News spokesperson told The Daily Beast in a statement, "The comment made by Michael Knowles who was a guest on The Story tonight was disgraceful — we apologize to Greta Thunberg and to our viewers."
Meanwhile, Fox News also told The Hollywood Reporter's Jeremy Barr that they would no longer book Knowles as a guest on the network.
It has not been easy for Thunberg on social media as she is being mocked and belittled all through the day, and Fox News has not responded to Ingraham's remarks yet. Through her show, 'The Ingraham Angle', she mocked the young activist by referencing Stephen King's novel. "Does anyone else find that chilling? I can't wait for Stephen King's sequel, Children of the Climate."
Ingraham's brother, Curtis, continues to call out her actions and criticizes her comments on pretty much everything. There is a little family feud going on. "I can no longer apologize for a sibling who I no longer recognize. I can and will continue to call out the monstrous behavior and the bully commentary born out of anger."
Thunberg rose to fame with her speech at the 2018 United Nations Climate Change Conference (COP24) in December 2019, but it didn't begin there. Her lone strike by holding a sign that said "Student Strike for Climate Change" in front of the Swedish parliament was her first actual stand. And now, she takes on another dare by thundering on in front of the world strongest superpowers.
Stay tuned for more Entertainment news on GlamourFame.
-->