French Fashion Designer Olivier Rousteing Introduce A New Balmain Logo
Oliver Rousteing has introduced a new Balmain Logo.
French Fashion Designer, Oliver Roustening announced a new Balmain logo on 3rd December 2018. Check out the logo: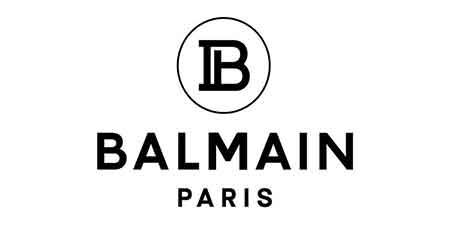 SOURCE: Hypebae
The logo is designed by Adulte Adulte joined by a brand new monogram. The logo is also more clear and modern. They made the letter B more visible. The B also houses the letter P which is an obvious allusion to Paris and tribute to the brand's founder, Pierre Balmain.
Don't Miss: The Best Fashion Instagrams of Last Week
Oliver explained about the logo,
''This new B, echoing some of Pierre Balmain's mid-century monogram designs, works well for patterns and adornments for the house's many collections.''
The designer always has the desire of bringing the fashion into the masses. As per her, she is not in the industry for breaking down the tradition instead is going with the global trend.
See More: Victoria's Secret Fashion Show 2018 Hair and Makeup Products
She explained,
''Having been the Creative Director of this house for eight years, I'm not about to tear down traditions or break rules simply for the sake of breaking them.''
Oliver explained that she is best in meeting the challenges and opportunities of today and is connecting to the global audiences from Balmain, a fast-growing brand.
In the first place, the new logo and monogram are the part of the big plan of Chief Executive Massimo Piombini which is to turn the luxury brand into a billion-dollar business. Moreover, the brand has also launched several handbags, updated its pricing, and relaunched couture.
Also Read: 10 Best Drugstore Eyeliners Reviews
Besides, the famous designer joined Balmain in 2009. Initially, he worked with Christophe Decarnin. Two years later, he became the creative director of the brand replacing Christophe.
-->