'Friday The 13th Part VI: Jason Lives' - Film Set To Open To Fans In August
Published Tue Apr 09 2019 By Eden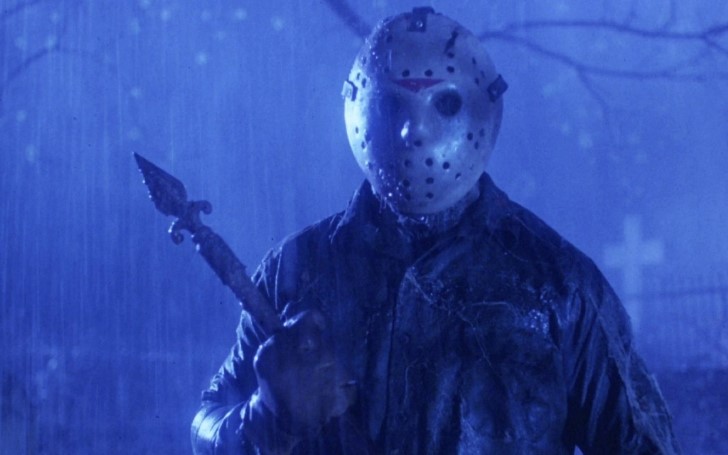 'Friday The 13th Part VI: Jason Lives' film set will open to fans in August.
Horror fans over the years have loved spending a weekend getaway at the original Camp Crystal Lake in New Jersey. Camp No-Be-Bo-Sco was the site for the 1980 slasher Friday the 13th. In the decades since it's initial release, the site hosted annual overnight experiences with the original cast members.
Horror lovers can now go a step further this summer. The spooky site of one of the most critically acclaimed movies in the franchise, Friday the 13th VI: Jason Lives is set to open the doors for a few days. The experience will try to cater to those looking to immerse themselves in the film that redefined Jason Voorhees forever.
You Might Like: Warner Bros. Developing 'The Trench' as a Spinoff Horror Movie to its Mega-Hit 'Aquaman'
From August 9th till 11th at Hard Labor Creek State Park in Rutledge, GA, On Set Cinema is hosting a bone-chilling weekend where guests will be able to bunk in the cabins seen in the movie while partaking in many classic camp activities for just $150. In addition, there will be bonfires, swimming, canoeing, s'mores and plenty of scary flicks on VHS.
Watch: Friday the 13th - Part 6: Jason Lives - Modernized Theatrical Trailer
Jason Lives is the sixth installment in the franchise and it is long considered one of the most formative of the epic slasher series.
Also See: Kiernan Shipka's New Netflix Horror Film 'The Silence' Based on an Acclaimed Novel is a Terrifying Mix of 'The Birds' and 'A Quiet Place'
This was also the first time the undead serial killer, Jason, received near superhuman powers after getting resurrected from the dead via electricity. The subsequent movies kept carrying this trend up until the 2009 remake of the original.
While the full schedule of the event is yet to be released, the trip already sounds amazing based on early noises so far. For diehard fans, you better get your tickets soon since it's already on sale and could likely be sold out in no time!
Also Read: Top 10 Movies Guaranteed To Screw Your Mind
A word of advice, though - do not forget to keep your eyes peeled at all times, because as we know, Jason is not particularly fond of strangers lurking around his neck of the woods.
-->