'Friends' to Reunite After 16 Years For a Special TV Episode in Hbo Max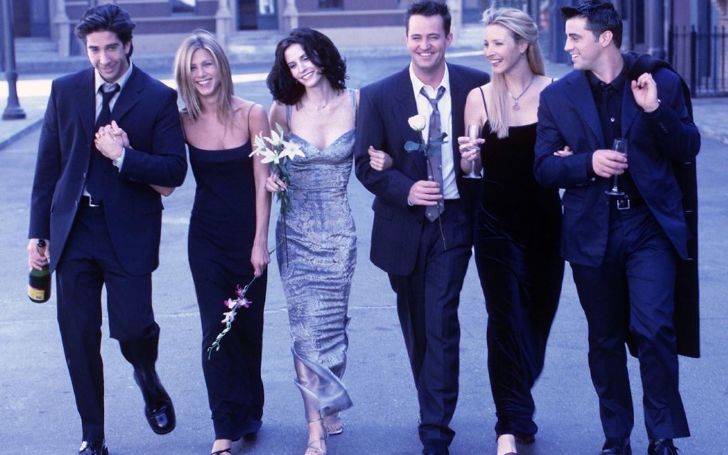 All the Friends fans, 'How You Doing?' Gear up for the most awaited F.R.I.E.N.D.S. reunion happening after 16 years on HBO MAX.
The full cast of F.R.I.E.N.D.S. from 'Jennifer Aniston,' 'Courteney Cox,' 'Lisa Kudrow,' to 'David Schwimmer,' 'Matt LeBlanc' and 'Matthew Perry' shared an adorable picture of the 'good old times' reuniting sharing on their Instagram profile writing, "It's happening." - Yes, even newly Insta joined Matthew posted in his account too.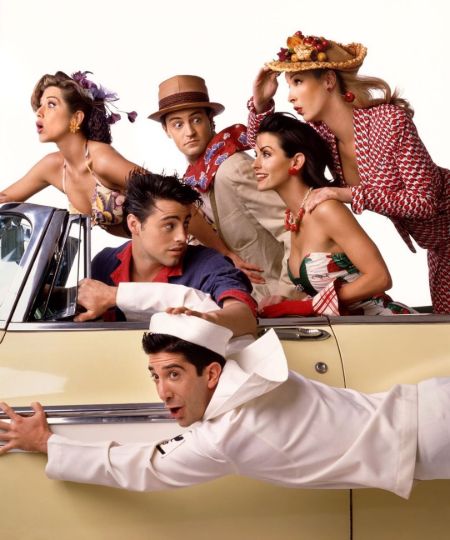 All the cast posted this picture, except for Matt LeBlanc who ended up posting the wrong picture. That's exactly something Joey would do.
Source: Instagram
The cast will be reuniting for an unscripted special episode, which is set to broadcast in May 2020. The announcement was initially made on Friday, February 21. And recently, the chief content officer of HBO Max, Kevin Reilly, also confirmed the jolly news in a statement.
Interesting: Friends Vs. How I Met Your Mother - Which Show Is Better?
Don't you worry, the much-loved show will be filmed on the original soundstage of the Friends, which is 'Stage 24', of the Warner Bros Studio at Burbank, California. The special episode will be directed by 'Ben Winston' and the executive producers are 'Kevin Bright,' 'Marta Kauffman' and 'David Crane.'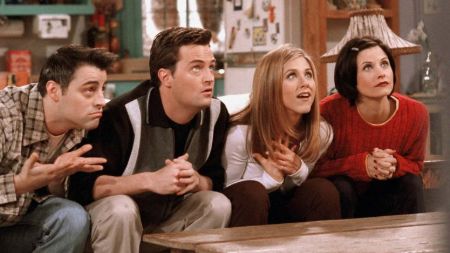 Fans waiting for the reunion be like.
Source: Hollywood Reporter
The HBO Max's streaming service will launch all the 236 episodes of the original friends series along with other shows like, 'Doctor Who,' 'The Big Bang Theory,' 'Game of Thrones,' 'Sex and the City,' at a price of 15 dollars a month.
Not limited to that, this time 'Aniston,' 'Cox,' 'Kudrow,' 'LeBlanc,' 'Perry,' and 'Schwimmer' are also the executive producer for the special, along with 'Emma Conway' and 'James Longman.'
Friends was first aired on September 22, 1994. Before it premiered on the T.V., Director James Burrows took the cast to Vegas to enjoy their last anonymity, because he had a hunch for the show to surely be a hit. Well, even after 25 years from the launch, James couldn't be any wrong.
Watch: Friends theme song - I'll be there for you - official music video HQ
Fans worldwide are jumping with joy with this news, because the show was relatable on such a level that it remain connected with us even after years of its launch.
We all want and miss Rachel and Monica's friendship, Phoebe's craziness, Joey's notorious ways, Chandler's all-time humor, and Ross with his socially awkward ways. It is only given why the show still remains a smash hit.
You May Also Like: FRIENDS' Chandler Bing Actor Matthew Perry's Young Pictures Which Will Make You Fall In Love With Him All Over Again!
Not only fans, but even the celebrities couldn't be more excited of the news.
Mindy Kaling wrote, "EXPLAIN PLEASE"
Jenna Dewan went, "AHHHHHHHH!!"
Kris Jenner commented," Whoa.. wait, WHAT is happening?"
Reese Witherspoon shared, "HOLY COW!!, This is (emoji of 100 and a star)
Gwyneth Paltrow, excitedly shared, "NO F'ING WAYYYY"
Selena Gomez was quick to write, "NO ONE TALK TO ME. IM NOT OK."
Here's the snippet of comments by celebrities who seemed stunned with happiness after hearing the news,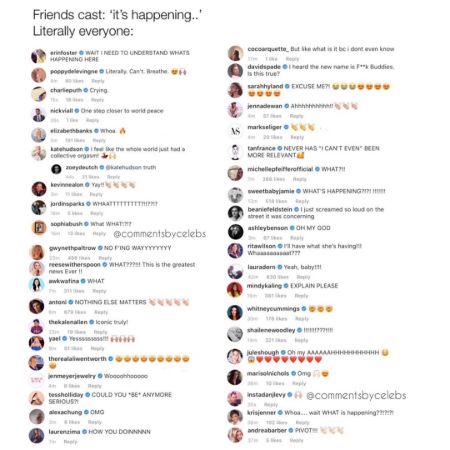 Keep Calm Friends reunion is on its way. Celebs couldn't hold their excitement.
Source: Instagram (comments by celebs)
Yes, we get you guys, everyone's pretty pumped up for this news, and while we wait for the special episode, get your daily dose of Friends reruns. We'll meet again on Glamour Fame for the next news, till then stay tuned.
-->