From Editing Suite to Center Stage: The Versatility of Mike Lobel, Canadian Artist!
Mike Lobel is a Canadian actor who has carved a notable presence in the entertainment industry. Born on March 7, 1984, in Toronto, Canada, Lobel's talent and versatility have earned him recognition among audiences.
He gained prominence for his role as Jay Hogart in the popular television series "Degrassi: The Next Generation." Lobel's acting journey includes appearances in various TV shows and films and has helped him gather massive popularity.
Exchanged Wedding Vows With Wife, Mika Collins
Mike Lobel tied the knot with Mika Collins on September 26, 2022, in a charming wedding ceremony surrounded by close friends and family. Mika, a talented writer, looked stunning in a white wedding gown adorned with a diamond necklace, while Lobel exuded elegance in a dashing black tuxedo.
Despite their enchanting union, the couple has chosen to keep their romantic journey's details, including their meeting and courtship, private.
To date, the duo doesn't share any kids from their relationship. The joyful celebration marked a memorable day for Mr. and Mrs. Lobel, who reveled in the warmth of their special moment.
Get To Know Mike Lobel's Spouse, Mika Collins
Mika Collins, hailing from South Africa, is a multi-talented figure encompassing roles as a writer, actor, and producer. Her creative prowess shines through various platforms, including HBO, Netflix, Syfy, Lifetime, CBC, and Showcase.
Mika's creative endeavors extend to acclaimed web series and short films like the sci-fi sensation "Deep Six," the Bravo production "The Pamplemousse," and the award-winning theatrical work "Capturing Freedom."
A graduate of the Canadian Film Centre's TV Writing Residency, Mika has a keen inclination toward crafting character-driven narratives set in captivating and distinct realms.
Why Mike Lobel and Cassie Steele Broke Up?
The Best Years actor was previously in a romantic relationship with the renowned Canadian actress Cassie Steele. Their love story began in the year 2010 when they crossed paths on the set of the television series Degrassi, igniting a deep connection between them.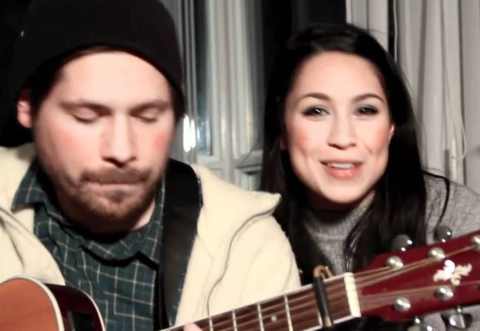 Over the years, their affection for each other flourished. However, despite their shared history, the couple eventually reached a crossroads and chose to part ways as a couple in 2018, concluding their journey as boyfriend and girlfriend.
Also See: Who Is Canadian Actor Hayden Christensen Dating after Divorcing Wife Rachel Bilson?
Mike Lobel Movies and TV Shows
Mike Lobel, known for his role as Jay Hogart in "Degrassi: The Next Generation," embarked on his acting journey with a debut in the film "Twist" (2003). His notable portrayal as a school bully in "Degrassi" garnered attention from 2003 to 2010.
Beyond acting, Lobel co-founded the indie pop band Future Peers, toured extensively, and explored music. He ventured into editing and directing, contributing to HBO Max's "Detention Adventure" and earning a Canadian Screen Award nomination in 2023.
His diverse roles span TV series like "Really Me" (2011-2013), a Canadian TV movie, and guest appearances. Lobel's multi-faceted career showcases his artistic versatility and dedication.
Awards and Nominations
Mike Lobel's accolades and recognition in the entertainment realm are noteworthy. In 2022, he secured the prestigious To Webfest Award for Best Editing, a testament to his skillful craftsmanship.
His early career also saw him nominated for a Young Artist Award in 2006, showcasing his promising talent. Lobel's collaborative efforts were acknowledged with a nomination for the ACSFF Award for Best Ensemble Cast in 2017.
His prowess extended beyond acting, earning a nomination for the Canadian Screen Award for Best Picture Editing in 2023, further solidifying his multifaceted contributions to the industry.
Mike Lobel in Degrassi
Mike Lobel gained significant media attention for his role in the 2010 film "Degrassi Takes Manhattan."
The film is based on the popular teen drama television series "Degrassi: The Next Generation". It premiered on 16th July 2010 while 19th July in the US.
Directed by veteran Degrassi actor-director Stefan Brogren, the film showcased Lobel in his role as Jay Hogart, a character beloved by fans.
Mike Lobel's Salary and Net Worth
Mike Lobel, renowned for his role in "The New Growth," boasts a commendable net worth of $2 million, primarily amassed from his flourishing acting career.
His financial success is attributed solely to his achievements in the entertainment industry, as he does not engage in personal businesses or other revenue-generating endeavors.
With an annual income estimated to exceed $70,000, Lobel's dedication to his craft has proven rewarding, solidifying his stature as a thriving actor in the industry.
Must See: How Rich is Tyler Hynes? Know About Tyler's Net Worth, Salary, Homes, and Many More
Social Media Appearances
Mike Lobel maintains a social media presence, engaging with his audience on various platforms. On Instagram, his account @mikelobel boasts a following of 22.5k, where he shares glimpses of his life and interests.
Likewise, his Twitter handle, @MikeRyanLobel, has garnered a following of 9.9k, providing fans with a closer connection to his thoughts and activities.
Height and Weight
Mike Lobel boasts an impressive height of 5 feet 11 inches and maintains a well-balanced weight of 69kg, contributing to his attractive physique. While specific body measurements are undisclosed, Lobel's overall appearance reflects his dedication to a healthy lifestyle.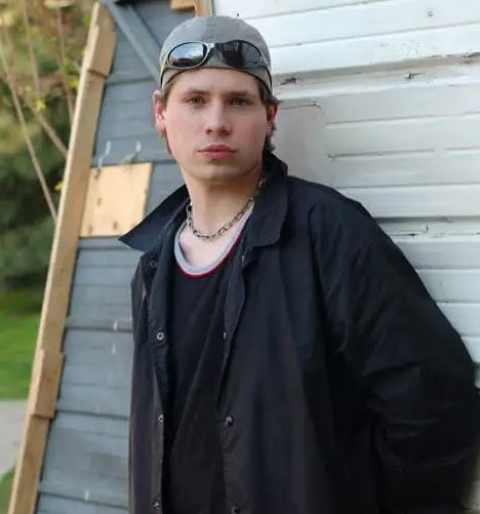 His captivating features include striking blue eyes and complementing brown hair, enhancing his charismatic presence. With a dress size of 8 and a shoe size of 10 (US), Lobel's fashion choices and distinct style add to his overall charm.
Mike Lobel Age, Bio, Wiki
Born in Toronto, Canada, Mike Lobel's diverse heritage includes Polish and Ashkenazi Jewish roots. Currently, he is in his early forties. Raised in Ontario, he is the eldest of his siblings, sharing a father with an older half-brother.
During his formative years, Lobel's passion for music and visual arts led him to the Etobicoke School of the Arts, where he studied from 1998 to 2003.
Initially focusing on music, he later transitioned to drama. Alongside his academic pursuits, he formed musical groups like Civilian and Boys Who Say No. Graduating in drama.
Visit Glamour Fame For More
-->