From Marriage to Separation: The Story of Taniqua Smith and DeMarcus Ware!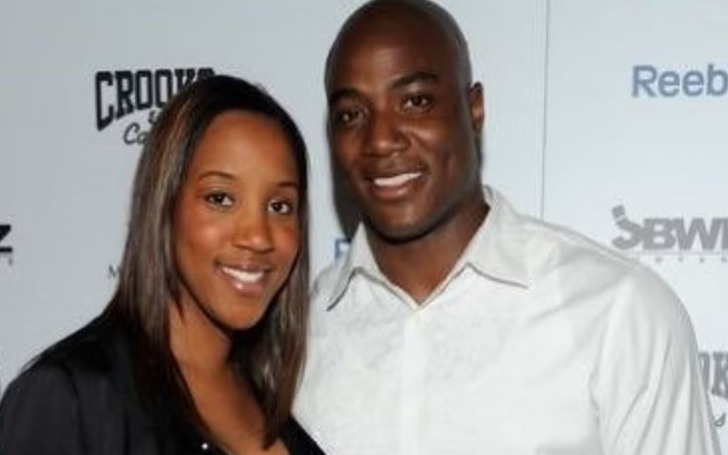 Taniqua Smith, a former member of the United States Air Force, has gained significant attention not only for her professional achievements but also as a notable ex-celebrity spouse. She is most notably recognized as the former wife of Demarcus Ware, a retired American NFL player.
Born on August 8, 1981, in Alabama, Smith's roots and upbringing are deeply connected to the same region. Her father, Willie Smith, served as a former police officer, contributing to her family's background. While her mother's identity remains undisclosed, detailed information about her siblings is currently unavailable.
Married Life With Ex-Husband, DeMarcus Ware
Taniqua Ware gained recognition primarily due to her former husband, DeMarcus Ware, who enjoys widespread popularity in the sports realm. The foundation of their relationship was laid during their high school years at Auburn High School, where they first crossed paths.
Their romantic journey led them to a lasting bond, culminating in their marriage in 2005. Opting for a private ceremony in their home state of Alabama, Smith and Ware exchanged their wedding vows, solidifying their commitment to each other.
This union played a significant role in Taniqua's public presence, thanks to DeMarcus Ware's prominence in the sports world.
Mother of Two Kids
In 2008, the couple took a significant step by adopting a girl named Marley, expanding their family with love and care. Following this, Taniqua experienced the joy of motherhood once again when she gave birth to a baby boy, DeMarcus Ware II, on November 20, 2010. The Ware siblings are dedicatedly pursuing their aspirations to establish themselves as future professional sports figures.
Despite outward appearances, the couple encountered challenges as Smith experienced difficulties in conceiving another child. These obstacles marked a turning point in their journey, leading to a period of adversity in their marriage.
Faced Miscarriages
From their marital union, Taniqua and DeMarcus welcomed their first child, a son named Omar Ware, in 2006. Tragically, their beloved son Omar has since passed away.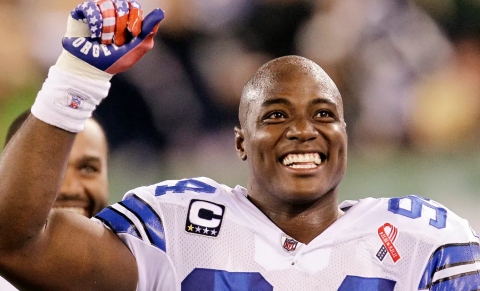 Despite outward appearances of a seemingly harmonious relationship, Taniqua and Ware began to encounter challenges when Taniqua faced difficulties in conceiving another child. The couple's journey was further marked by Taniqua's experience of three miscarriages, adding to their emotional turmoil.
Regrettably, both Taniqua and DeMarcus found it increasingly difficult to navigate the emotional roller coaster of their married life, ultimately leading them to the difficult decision of divorce. The trials and tribulations they faced took a toll on their relationship, prompting the end of their once-promising union.
Must See: NFL Player Jason Kelce's Wife, Kylie Gave Birth to Baby No Three. Know About Their Relationship
Taniqua Smith Remarried to Husband, Shane Richard
Taniqua Smith has found love once again in her marriage to Shane Richard. Their journey began in July 2016 when they first crossed paths – Shane, a car salesman, sold her a new car, and their connection grew as Taniqua invited him to share a meal. This initial encounter led to the blossoming of a romantic relationship between them.
Their courtship was relatively brief, and they sealed their commitment by exchanging wedding vows on August 19, 2017, at the idyllic Dreams Playa Mujeres Resort & Spa in Isla Mujeres, Mexico. The picturesque setting provided the backdrop for their special day.
Shane Richard, Taniqua's husband, is a talented American brand specialist at Audi Grapevine and also a realtor associated with Keller Williams Southlake Market Center. Their love story culminated in a beautiful ceremony that celebrated their union, and they had spent a year engaged before embarking on this new chapter together.
DeMarcus Ware Also Remarried His Current Wife, Angela Ware
In April 2021, DeMarcus Ware entered a new chapter of his life by remarrying. His wife, Angela Ware, has become an integral part of his journey. Together, they have expanded their family with the addition of a son named Michael.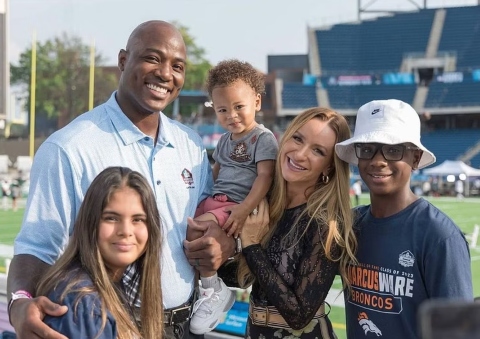 This union signifies a fresh start for DeMarcus Ware, who has found happiness and companionship once again.
The love and support of his wife Angela, along with the joy of having a son, have undoubtedly brought new levels of fulfillment to Ware's life. This latest chapter is a testament to his resilience and his ability to embrace new beginnings.
Net Worth of DeMarcus and Taniqua Smith
As of 2023, there is limited information available about Taniqua Smith's current career and sources of income, resulting in her net worth not being disclosed. It appears that she is not actively engaged in any profession at this time.
While specific details are scarce, some sources suggest that her overall wealth is estimated to be in the thousands of dollars. It's important to note that Taniqua likely received a substantial amount of money from DeMarcus Ware as part of their divorce settlement. Additionally, she reportedly receives approximately $40,000 in child support, given that she has custody of their children.
In contrast, her ex-husband DeMarcus Ware has a net worth of $35 million. Notably, DeMarcus recently secured a lucrative three-year, $30 million deal with the Denver Broncos, further contributing to his financial success.
Also See: Get to Know Azja Pryor: The Ex-Wife of Famous Comedian Chris Tucker
Visit Glamour Fame For More
-->