From Secret Romance to Happily Ever After: Lacey Chabert and David Nehdar's Love Journey
Lacey Chabert is an American actress and singer known for her versatile performances in film and television. Born on September 30, 1982, in Purvis, Mississippi, she began her acting career at a young age, gaining recognition for her role as Claudia Salinger in the television drama series "Party of Five."
Some of Lacey's acting credits include Lost in Space, Family Guy, and Mean Girls. With her talent, charm, and natural beauty, Lacey Chabert has become a beloved figure in the entertainment industry, captivating audiences with her performances and earning a dedicated fan base along the way.
David Nehdar and Lacey Chabert's Wedding Ceremony
David Nehdar and Hollywood actress Lacey Chabert first crossed paths and developed a deep connection that blossomed into a romantic relationship. Eventually, they took their love to the next level and exchanged vows on December 22, 2013.
While the couple maintained a private relationship, they were best friends before entering into a romantic partnership. Their wedding planning proved to be a challenge as Lacey was filming a movie at the time. With only six weeks to organize the event, the couple faced various obstacles.
The caterer abruptly quit, her sister's dress didn't arrive on time, and Lacey's shoes broke. Despite the chaos, Lacey fondly remembers their wedding day as a perfect blend of beautiful chaos.
How Is Marital Life Going On?
Lacey Chabert and David Nehdar made a conscious decision to maintain a low-key and private relationship, away from the prying eyes of the public. Lacey has shared in interviews that she and David prefer to keep their personal lives discreet, which is why he is rarely seen accompanying her on red-carpet events and does not have any social media presence.
It was a surprise to many when Lacey finally revealed her husband to the world through a social media post announcing their wedding. In the heartfelt post, she shared beautiful images from their special day and expressed her deep love and gratitude for David. The post marked a rare glimpse into their private life, allowing fans to celebrate their love and happiness.
How Many Kids Do David Nehdar and Lacey Chabert Have?
On September 1, 2016, David Nehdar and Lacey Chabert joyfully welcomed their daughter, Julia. Lacey shared the news of her birth on Instagram, expressing the profound love she felt upon meeting her daughter.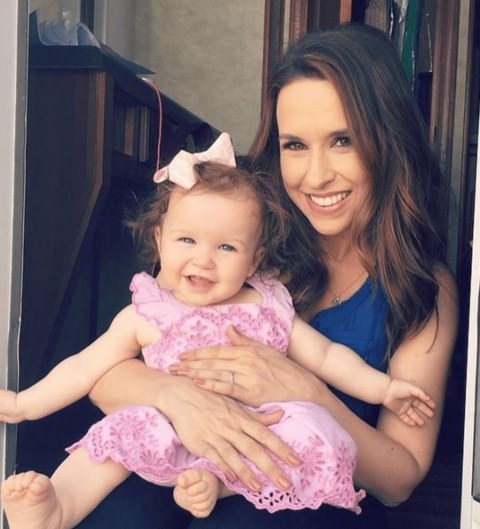 She named her Julia after her mother and added the name Mimi, a tribute to her grandmother. Since then, Lacey has lovingly shared numerous pictures of her daughter on her social media accounts, highlighting her deep affection and commitment to her family.
As devoted parents, Lacey and David share the responsibility of raising Julia, ensuring she has a happy and nurturing upbringing. Their dedication to their daughter is evident in the moments they share and the love they pour into their family.
Who is Lacey Chabert's Husband?
David Nehdar is best known as the husband of renowned Hallmark actress Lacey Chabert. His association with the famous actress brought him into the spotlight. Prior to their marriage, Lacey referred to David as her best friend, indicating a strong foundation for their relationship.
Coming from a family of successful businessmen, David has expertise in finance and investments. Despite his background, he prefers to maintain a low profile and stay away from public attention. As a result, he is rarely seen accompanying his wife, Lacey, to public events, choosing to keep their personal lives private.
Husband David Nehdar is a Successful Businessman
Lacey Chabert's husband, David Nehdar, is a wealthy entrepreneur and a graduate in business management who is currently building his own empire. Despite being a soft-spoken millionaire, he developed an interest in the business from a young age and joined his family's business after completing high school.
Born on August 16, 1974, in the United States, Nehdar initially kept a low profile and was not widely known until his relationship with the voice-over actor, Lacey Chabert, became public. Since then, he has gained some overnight fame, but he continues to maintain a private lifestyle away from media scrutiny.
Take A Look at Lacey Chabert's Career So Far
Lacey Chabert is a versatile actress known for her roles in film and television. She gained recognition for her performance as Cosette in Les Misérables on Broadway and later portrayed Claudia Salinger in Party of Five.
Her notable film credits include Lost in Space, Not Another Teen Movie, and Mean Girls, for which she won an MTV Movie Award for Best On-Screen Team. Chabert has also showcased her voice acting talents in projects such as The Wild Thornberrys, Rugrats Go Wild and The Spectacular Spider-Man.
In addition to her successful acting career, she has become a beloved figure in the Hallmark Channel's lineup, starring in numerous Christmas movies and the Crossword Mysteries series.
How Rich Are Lacey Chabert and David Nehdar? Know About Their Net Worth
As a successful businessman, David Nehdar is reported to have a significant income, with online sources estimating his earnings to be around $9 million. Meanwhile, his wife, Lacey Chabert, a well-known actress, is also financially successful. She has a net worth of $4 Million as of 2023.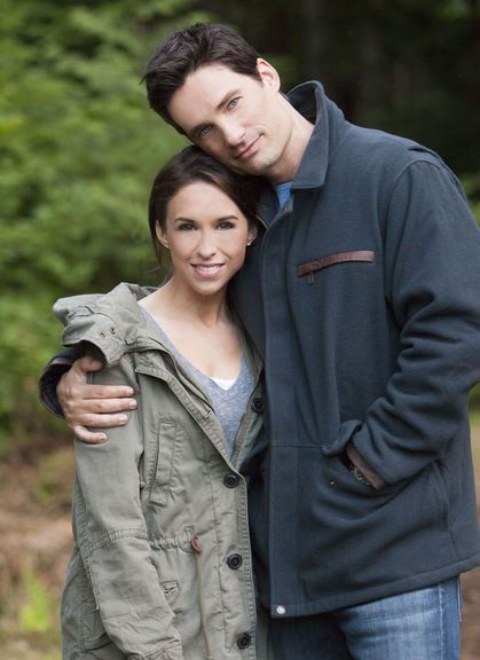 When you marry a celebrity, especially one as famous as Lacey Chabert, you must be prepared for the attention that comes with it. Fans and followers of the actress have undoubtedly discussed and shown interest in the marriage between Lacey Chabert and David Nehdar, recognizing him as a successful businessman in his own right.
Follow Glamour Fame For More Content
-->