Who Is Lacey Chabert Married to? Details on Her Conjugal Life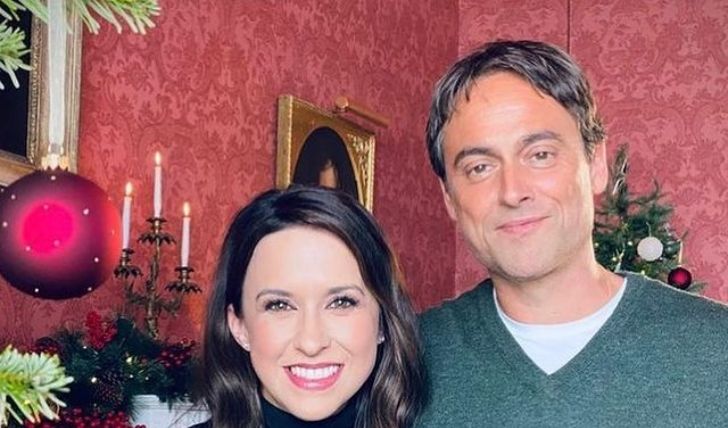 Who is Lacey Chabert's husband? The actress is a mother to one!
Best known as the veteran of Hallmark Channel, having appeared in the channel's 30+ films, Lacey Chabert is an actress who rose to fame starring in Mean Girls, Hello Sister, Goodbye Life, and Lost in Space. Chabert's relationship with the cable channel began in 2010 when she starred in Hallmark's first original film Elevator Girl; she has since headlined, and executive produced many of its most-loved movies.
Chabert was born on September 20, 1982, in Purvis, Mississippi. She started her acting journey playing young Cosette in Les Misérables on Broadway and went on to star in Party of Five, All My Children, and eventually her big-screen debut Lost in Space. Lacey recently signed an exclusive deal with Hallmark's parent company Crown Media Holding. Here's detail on her career and net worth. In addition to her thriving life onscreen, Chabert also leads a blissful life with her husband and daughter offscreen.
Who is Lacey Chabert's husband?
Aside from her steadfast relationship with Hallmark, Chabert's loyalty offscreen is reserved for her husband, David Nehdar, and their five-year-old daughter Julia. Unlike her typical unlucky-in-love characters, Lacey's real life, thankfully, stands in complete contrast to her reel life.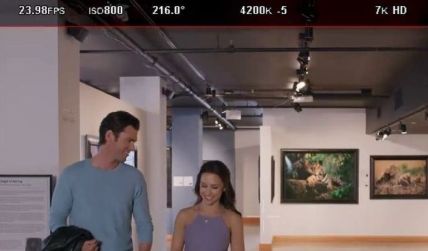 Chabert and David's relationship goes back to the 2010s. Photo Source: Instagram
The Mean Girls actress married Nehdar, a businessman, on December 22, 2013, in Nehdar's native Los Angeles. Before embarking upon married life, the couple had a few years of experience as romantic partners. As per sources, Chabert and David, as a couple, go back to the 2010s; they were friends for many years.
Don't Miss: Is Truman Hanks Married? Who is his Wife? All Details Here.
Contradictory to his renowned wife, who pops up in headlines every now and then, Nehdar continues to keep his individual life entirely away from the limelight. The couple announced their first pregnancy a few months after their wedding, in 2014. Despite wanting to commit to low-key married life, the first-time parents couldn't help but gush about their newborn.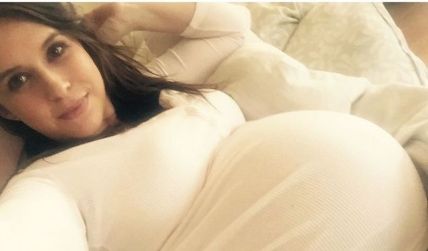 Chabert announced her pregnancy months after her wedding with Nehdar.
Photo Source: Instagram
"Julia has taught me so much about myself. She brings me pure joy," the All My Children actress said. Speaking for her reclusive husband, Chabert reveals David has been splitting his time equally between work and family. "He's not in the business, and we like our privacy, and I just think relationships are hard enough without the opinion of strangers," the actress once said about her husband, adding, "we try to keep it as personal and private as possible."
Lacey Chabert shares her daughter's reaction to 'Mean Girls'!
The Lost in Space actress recounts the moment her daughter discovered she played Gretchen Wieners in the iconic film Mean Girls. Appearing on the Tuesday episode of The Kelly Clarkson Show, Chabert reveals her daughter's first question after watching the movie. "Mommy, I didn't know you were Gretchen Wieners. Did you know that was your name?" Lacey recalls.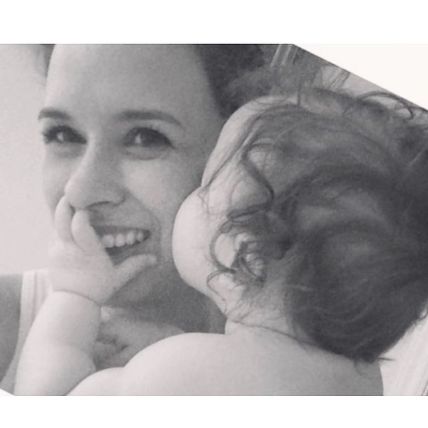 Lacey shared her daughter's hilarious reaction to seeing her on 'Mean Girls.'
Photo Source: Instagram
Chabert might keep the drapes tight on her personal life, but the actress doesn't refrain from showing her love for her only daughter. While commemorating her daughter's 5th birthday, the actress pens a sweet caption. "We love any excuse to have people over and have a fun celebration together," Chabert writes, adding, "We made tutu skirts for the tables, created our own little photo booth and a mermaid store to spoil the kiddos with prizes."
Chabert signed a multi-picture deal with Hallmark's parent company.
Source: Access
Lacey recently bagged a multi-picture deal with Hallmark's parent company Crown Media Holding, which will enable her to produce, develop and headline more of its films. "I'm incredibly grateful to Crown's programming team for supporting me as a producer and empowering me to develop and star in projects that bring my passion and creative vision to life," Chabert said in a statement.
Recommended: Ben Stiller and Christine Taylor Rekindled Their Relationship After Five Years: "We are Happy" Says Ben.
For more information and news on your favorite stars, stay connected to glamour fame.
-->