Full Story on Chrissy Metz Weight Loss!
Published Sun Dec 08 2019 By Sea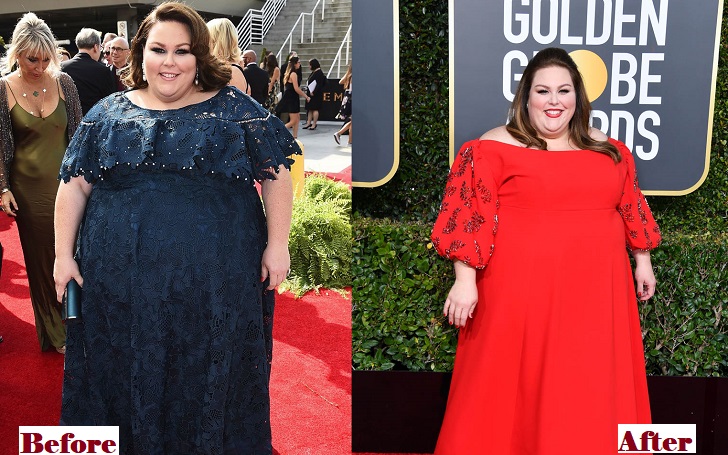 The Is Us star Chrissy Metz has
Chrissy Metz has been doing really well lately, emotionally and physically, after 'This Is Us' gave her the realization about the weight issues she'd been facing for almost her entire life. Creator Dan Fogelman based the character 'Kate Pearson' on his own sister, who also went through a weight loss journey.
Reading about the character, she wanted to jump into it as well. "Here was this woman who was actually dealing with weight. Not like, 'Oh my God, I gained a pound'," she said back in 2017. "She was a real woman who was really struggling, and all I could think was, 'Oh my God, I'm Kate.' "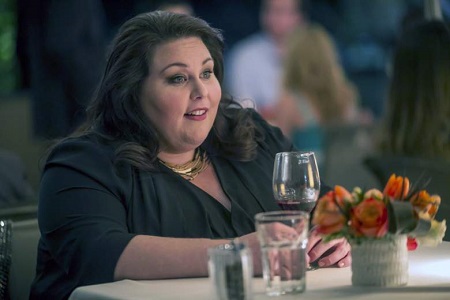 Chrissy Metz is happier than ever after losing a lot of weight in the last decade.
Source: This Is Us/Ron Batzdorff, NBC
Chrissy's finally doing what she wants, like wearing a swimsuit after a long time during the 2018 summer vacation. In her 2018 cover story for Glamour, Metz discussed extensively her problem with weight from an early age. Here's Chrissy Metz's weight loss journey, in accordance with her own words.
Chrissy Metz Knew She Would Gain Weight as a Child and Joined 'Weight Watchers' at 11 - The Childhood Struggles
The Metz family was financially struggling when she was young. She told Glamour her mother wouldn't eat so as to keep her and her four siblings all fed. It was at 9 or 10 that she realized she shouldn't be eating too much, or else weight would be even more problematic in the future.
Chrissy Metz struggled with weight from an early stage.
Source: Chrissy Metz
Even though she lost a bit of her weight every now and then, she always felt like "a chubbier kid." Her friends could eat anything, but she knew she couldn't. But to cope with any kind of feeling, she would just feel like eating more. Then at 11 years old, she joined 'Weight Watchers', which was more difficult as she was the youngest one in there. Her mom took her there, and even though she loved her, she was figuring out what to do next. But it was a process; she told 'The Hollywood Reporter.'
The Stepfather Conundrum - In her memoir, 'This Is Me: Loving the Person You Are Today,' she wrote about her stepfather's abuse, which included things regarding her weight. She claims he conducted forced weigh-ins when she was around 14 and that he stared when she was eating. But he denies the accusations stating he still loves her as a daughter.
Acting Certainly Helped Her in Some Ways to Lose 100 Pounds, But It Was Not Without Hurdles
A stroke of luck occurred in the life of the actress that would have a huge impact on her weight loss journey. She was a preschool teacher at the time and was taking her sister to an audition. She met an old fellow teacher at the audition who encouraged her to audition as well. She was hesitant to do it but went forward with it. Surprisingly enough, she got a recall the next day.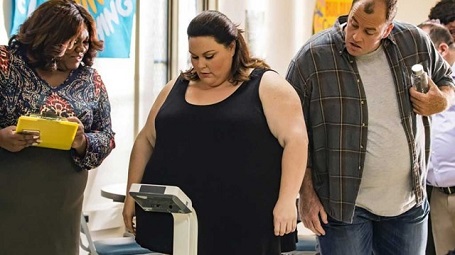 Metz took the best of her chances on her first audition.
Source: This Is Me, NBC
By the next year, she was already moving to Los Angeles to audition for a pilot season. She actually had to be her agent's assistant to pay the bills while going to multiple auditions. The agent also advised her to lose weight as she was size 12 when being scouted. She did lose 50 lbs.
It wasn't the greatest moment after losing those pounds, though. She suffered from continued depression that led her to more stress-eating than she usually would. She gained another 100 lbs instead.
A Panic Attack That Sent Her to the Hospital Made Her Rethink Her Weight Loss Strategy - She Lost 100 Lbs in 5 Months
In addition to gaining 100 pounds, Metz had a panic attack and was rushed to the hospital on her 30th birthday. She then had a revelation and reorganized herself to follow another strategy. But for a long while, it was quite difficult to keep doing it.
There's the reason she has a pause in her acting credits from 2010 until 2015. But she got back up (or down, to be exact) and attempted everything, including following her doctor's advice. The numbers started drastically reducing.
All she did was eat a 2000-calorie diet and walk 20 minutes every day, and Chrissy Metz lost an amazing 100 lbs weight in five months. She regained her confidence too.
Chrissy wore a fat suit for her role in 'American Horror Story'.
Source: American Horror Story, FX
Then in 2014, she got the recurring role of 'Ima "Barbara" Wiggles' in 'American Horror Story', which needed her to wear a fat suit on set. The role made her rethink what would happen if she too went on to be like that. "It was sobering," she stated. But she was happy that she wasn't big enough for the suit.
She Initially Thought She Wouldn't Get the 'Kate' Role Because the Other Candidate Was Slimmer
After the 'American Horror Story,' the 49-year-old knew she wouldn't stop auditioning for various roles. She compromised on everything to get roles, going as far as being bankrupt or homeless. Her friends were quite helpful during the situation.
Chrissy moved in with her roommate, who also helped her prepare food and practice for roles since she had no money left for acting classes. She told Jimmy Fallon on his show that she had 81 cents in her bank account and just enough fuel in her car to get to the 'This Is Us' audition. Of the two people considered for the role, she was one, but she was sure the other person would get it as that actress was slimmer than her. But when returning home in her car, she got a surprise from her agent.
Fogelman's connection to weight loss via her sister clearly was inspirational behind choosing her, but that role was to become the best of her career and her weight loss journey.
The 5ft. 5in. tall actress also found it relatable and got inspired by it. Even after her 100-lbs-loss success, she confessed she would never stop continuing her strategy to lose weight. But there were questions if she had to continue losing weight just for the sake of the script.
Weight Loss Is Not Mandatory in Metz's Contract But Now Has Reduced Her Weight to 300 Lbs
While many did speculate she was contracted to lose weight, she, herself, came out to assure people that it's definitely not the case. However, she did say she signed a contract with a clause to lose weight and that it was a win-win for her.
Do Check Out: Why Chrissy Metz Divorced Her Ex-Husband, Martyn Eaden, Despite Still Feeling the Love
Chrissy Metz weighs 300 lbs (136 kg) as of November 2019 and is having the best moments of her life with the show. She also got asked if she would have some sort of surgery, like a gastric bypass. But she straight-up replied, "I'm good, boo." Her self-esteem and confidence have gone up, and she's been a role model for everyone in a similar situation.
Stay tuned and connected to GlamourFame for more Entertainment content.
-->