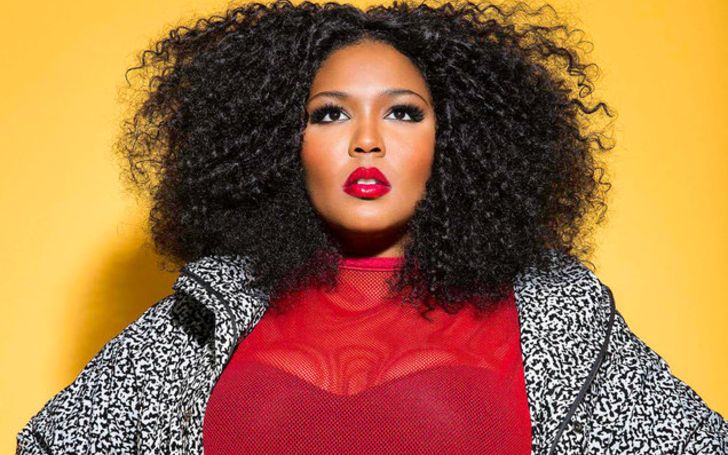 Melissa Viviane Jefferson, aka Lizzo, the American songwriter the rapper, is a widely known name in the music industry today. Lizzo is recognized for her breakthrough songs and unapologetically bombshell personality.
When the rapper is not making incredible music, she uses her platform to speak out about body acceptance, mental health, and the importance of empowering women.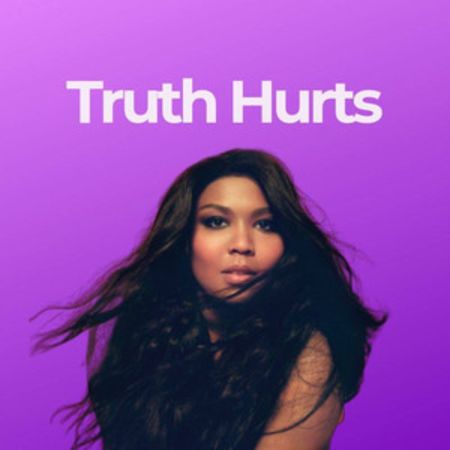 Lizzo's 'Truth hurts' song cover.
Source: Spotify
Even when people try to put her down, Lizzo continuously flaunts who she is, but there have been speculations swirling about Lizzo losing weight.
Lizzo Weight Loss - Did She Actually Shed Pounds?
Lizzo loves who she is as a person and also her body. She embraces her body size and is proud of it. However, she also advocates for a healthy lifestyle. She, herself, has embarked upon a weight-loss journey. Some reports have claimed that she has started in the journey by consuming vegan protein bars and doing a 10-day, smoothie-based detox. She's also uploading videos of her drinking water on her social media pages.
Lizzo is a strong advocate for body positivity who carries a fondness for every body type. The rapper's fame grew over a short period of time, and some fans on Lizzo's Instagram speculated that the rapper lost weight. However, we are unaware as to why people came up with such rumors since we all know the singer is an icon of body positivity and glowing with confidence.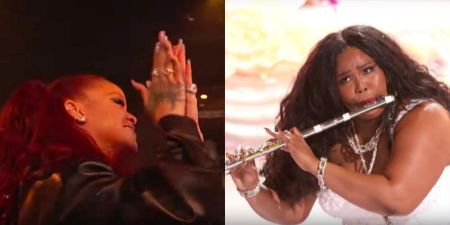 Rihanna's standing ovation for Lizzo's performance at the BET awards.
Source: Yahoo
Celebrities like Rihanna expressed how she loves Lizzo's energy and claimed that she wanted to collaborate with the rapper.
Lizzo Tried To Lose Weight
We see the rapper preaching about body positivity now, but Lizzo is like all of us; at one point in her life, she tried hard to lose weight and fit into the conventional standards of beauty. Speaking with Jameela Jamil for the 'Good Place' star's new series, Lizzo said that she struggled to find a role model that looked like her in the media landscape.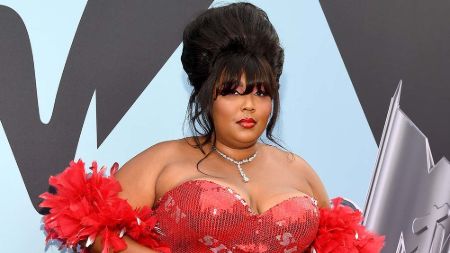 Lizzo on the red carpet of VMA awards 2019
Source: ET Canada
The singer began, "Every Black woman I saw was really light-skinned, or had straight, blonde hair." She continued, "So I was like, 'Wow, that's beautiful, I want to look like that!' but I would look in the mirror and I looked so far from that, that I was almost like, 'I want to be somebody else.' I didn't have little things I wanted to change about myself. I had this entire fantasy about waking up and being like, Sailor Moon. Completely unrealistic goals." Which we all can relate to.
Also read: Lizzo Receives Her First Big Beauty Contract
Body Shaming and Insecurities
The 'Truth hurts' singer dealt with body shaming, often unintentionally, from friends, family, and the people she was dating. In an interview with 'People,' Lizzo claimed, "I've ballooned in weight and all of that, up and down, and I remember when I was like, 20 or something, it was the hardest year of my life, it was awful."
The rapper continued, "I didn't have any money and I wasn't eating, and I was also trying to be thin. I was working out a lot."
Watch: Lizzo talking about her childhood, body positivity, and more.
At that point in her life, Lizzo had moments where she wanted to "cut off my stomach and throw it," because she was so ashamed of her body when she looked in the mirror. Lizzo said that she "had to unlearn a lot of bulls***" about body expectations to find her confidence.
Unlearning and Accepting
Jefferson had to face a lot of criticism, especially when she rose to fame and the spotlight was on her. Many people also accused Lizzo of "Using Her Body to Get Attention," the rapper later called out the troll. In an interview, the rapper said - "Body positivity only existing because of body shaming, I think body positivity should naturally be built in people's mindset. The definition of beauty in America is very narrow and because of that I grew up asking myself if I was beautiful enough."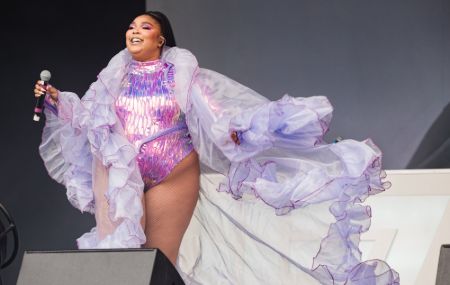 Lizzo's AFAS live concert 2019
Source: Hollywood.net
Lizzo mentions that she didn't grow up hating anything about herself specifically, but she says that she grew up fantasizing about somebody else. The rapper explains how she started to accept herself, which slowly changed her mindset, and we can see the change.
You might like: Shania Twain Wrote a Song for Post Malone and Wants to Collaborate with Lizzo and Janelle Monae As Well
"This is me, it's not gonna change and its great," Lizzo said to herself, and she's only gone forward with the positivity, along with teaching other people about self-love and acceptance through her songs.
Watch Lizzo's song 'Truth hurts.'
Lizzo exhibits a strong feminist voice through her music, and people cannot get enough of it. The singer is cherishing her breakthrough moment; the pop star has experienced serious love because of her major-label debut 'Cuz I Love You,' and it's now showing on the charts -- her 2017 single "Truth Hurts," which was featured on the deluxe version of her album and in the Netflix film 'Someone Great,' broke into the Hot 100 this week, taking the No. 50 spot.
Lizzo is trying to change people's perception of the mainstream standard of beauty through her music and social media. The singer is winning hearts and producing great work leaving the fans wanting more.
Tune in to Glamour fame's Entertainment section for more stories on your favorite celebrities.
-->