Shania Twain Wrote a Song for Post Malone and Wants to Collaborate with Lizzo and Janelle Monae As Well
Published Thu Nov 28 2019 By Sea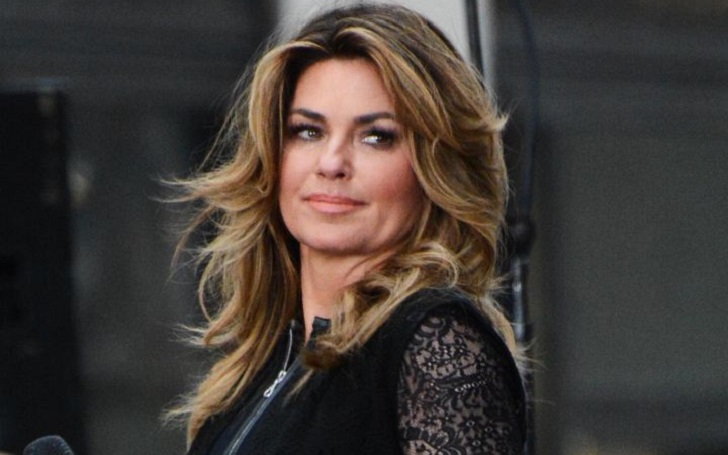 Post Malone is Apparently a 'Shania Twain Superfan', and she has written a song to collaborate with him already.
Canadian singer/songwriter Shania Twain witnessed a lot of talent at the American Music Awards (AMAs) on Sunday night that she closed with her song, 'Medley'. After showering heaps of praise for fellow singer Taylor Swift at the event backstage, she now wants to do collabs with a bunch of the artists. Post Malone stays on top of that list.
Apparently, Malone is a superfan of the singer as he was seen singing and swinging to her song at the AMAs in the spectators' area. She did not get to personally meet the hip-hop/pop artist at the event, but during her appearance on Wednesday's 'The Talk' episode to talk about her latest songs, she revealed that she'd written a song for him already.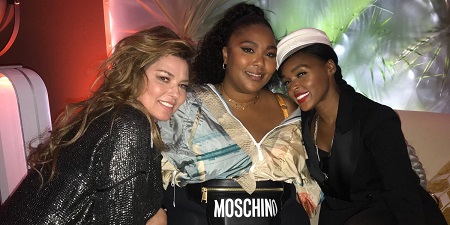 Shania Twain can't wait to collaborate with Post Malone, Lizzo and Janelle Monae.
Source: Shania Twain, Twitter
"Oh! I've written a song for us already," she told the hosts when asked about any collaboration being in the works. "He doesn't know it yet. He knows now. So Post, I have a song for us."
While Malone didn't know about it beforehand, neither did two more artists she mentioned she'd written a song already. Over the summer, Twain bonded with Lizzo and Janelle Monae and also praised them for their success. When asked about them as well, she said, "We got up onstage... I kinda, like, hold them up there, being kinda mama bear. I've actually wrote a song for the three of us (sic). It's called Sisters... They don't know about it yet."
The $400 million worth singer also talked about Taylor Swift on the show as she told them how she invited her over to her house when Twain was staying at a hotel nearby. About the talk they had backstage, she said, "I wanted her to know how proud I am of her, that was a big night for her. I wanted to talk to her and personally congratulate her and say bravo, you rock. You really are a champion. I love you."
Watch: Shania Twain Talks Collaborations on 'The Talk'
Malone has been known to love collaborations. Maybe he will respond quite soon on her comments. Meanwhile, she is currently getting ready for her Las Vegas Residency at the Zappos Theater at Planet Hollywood. She will begin on December 7 until December 19 and will return March & May for two more residencies.
The ticket sales for Kelly Clarkson's Las Vegas Residency at Zappos Theater is already open for sale! Get the details.
The 54-year-old singing legend released her latest album, 'Now', in September 2017, her first in 15 years.
Stay tuned and connected to GlamourFame for more Entertainment updates.
-->