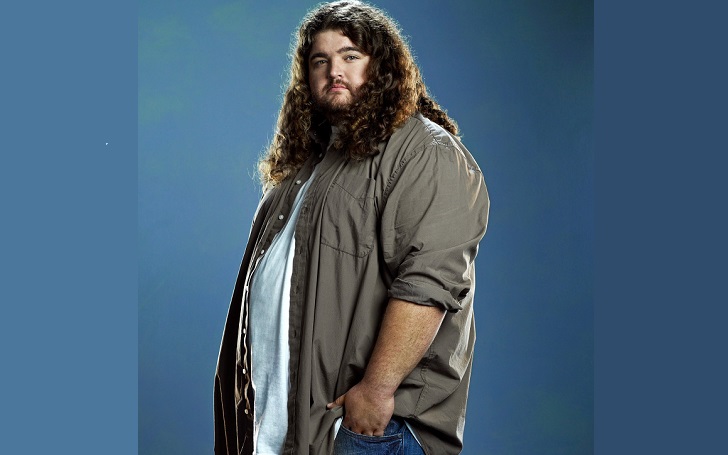 Jorge Garcia is one of those actors who is proud of how he is and famous for the feature most people would rather avoid. Of course, he is a little big for a beam balance, but he has no issues with the matter. He is happy with it.
The 48-year-old is well-renowned for his lead acting of 'Hugo 'Hurley' Reyes' in the ABC adventure mystery 'Lost.' Of course, probably the most significant role he'd played is something very small in comparison. His role as the 'Jack and the Beanstalk' giant named 'Tiny' (instead of 'Anton, the Giant') from the fantasy series 'Once Upon a Time' says something about him. The struggle for image against the giants reflects in his real-life image among the people who want him to lose weight.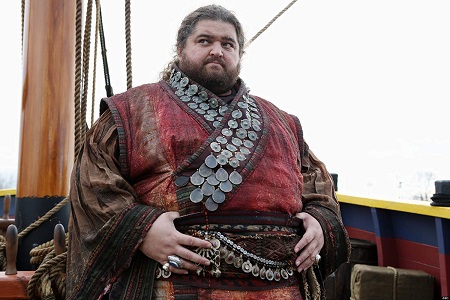 Anton was the smallest of the giants and wanted to prove worthy of being one until he was the only one left.
Source: Once Upon A Time, ABC Studios
The comedian/actor is living a blissful life right now with his wife, Rebecca Birdsall. However, his weight seems to draw the most attention so let's take a look at it.
Jorge's Been the Same From His Younger Age
Call it a trait; the reason he's really comfortable with his weight and is never sensitive about it is that he's been that way ever since he was young. It never bothered him all his life, and his wife also embraces all that he is. He's shared some of the photos from his past, looking incredibly sweet, and it is evident that his weight is growing as steadily as his body does naturally.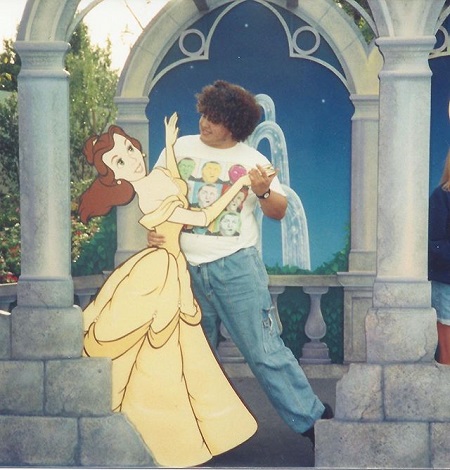 He is just the humblest person there is.
Source: Jorge Garcia, Instagram
It's not his fault that his body craves food more often, which led him to the path of some unhealthy food choices, but he has tried to eat healthy these days. He wouldn't change the way he is just to please everyone else. Besides, his enormous size is his greatest feature and has allowed him to get into the signature roles that require the talent and the body that he has.
(1989 photo) He was absolutely okay with how he was.
Source: Jorge Garcia, Instagram
The Chilean and Cuban-rooted actor doesn't look, at all, bad. After his amazing 100lbs weight loss journey in 2017 (more below), life is nowhere near depressing for him. He's just living it.
The Actor Was Forced to Lose Weight to Get into 'Lost'
In the course of being cast in 'Lost' in 2004, he was bugged by his castmates and friend about them wanting him to lose weight. It's not like 'force' as much as it were 'concerns' he got from his friends, and then he himself decided enough was enough.
He did lose 30 pounds when filming for 'Lost' early on.
Source: Lostified
In the March 2006 issue of Maxim, he revealed that he'd lost 30 pounds. "I can afford to not live on rum and burritos and take better care of myself," he told the magazine. "Besides, there were enough people who were waiting for my character to lose weight as a result of being stranded on a desert island."
He had a team of training coaches and an expert dietician to help him through the process. His healthy intake even included a Nooch diet. He started taking in more fruits and vegetables, and diet with high protein-low carbohydrates, and giving up any and all forms of alcohol.
What He Tried in Order to Lose an Amazing 100Lbs
Of course, the attempt was successful for a while (when losing 30-40 pounds) but proved to be a little ineffective over time. Then he just reverted back and started growing even more. He was still around 400 pounds by 2014, and his friends & doctors have suggested certain ways to decrease it, as far as considering surgery.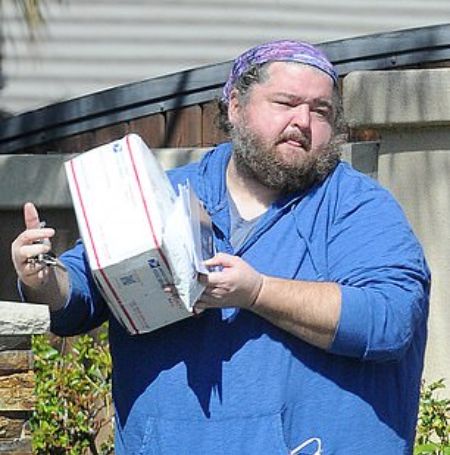 He'd had it and then took the matter to his own hands.
Source: Australian News Review
The 6 ft. 1 in tall was beginning to worry his friends and colleagues as they thought he was at risk of big-concern weight problems. They would be devastated if anything happened to him. He was risking himself to Type 2 Diabetes, stroke, and sudden heart attack.
Learn More: Full Story on Nathan Fillion's Weight Loss
It's not like the curly-hair fanatic didn't see it either. After reaching his tipping point and being outside the threat zone, he started doing everything right.
He went 100% vegan and completely removed animal-based products from his diet, even dairy products.
He had a difficult time controlling his hunger for drinks and junk food. He resisted for a while, but his body's craving got the better of him. He did slim down, though.
The Nooch diet and exercise during the beginning stint of 'Lost' were still carried on.
His close friends claimed he had gastric coronary bypass surgery, but he's never admitted to it. But the two years of dieting did make it unnecessary.
The journey was incredible for Jorge. And when 2017 rolled in, he had lost an incredible one-fourth of his weight to reduce it to 300 pounds, well outside the risk zone.
Stay tuned and connected to Glamour Fame for more intriguing Lifestyle content from your favorite celebrities.
-->