Full Story on Nathan Fillion Weight Loss!
Published Thu Oct 17 2019 By Sea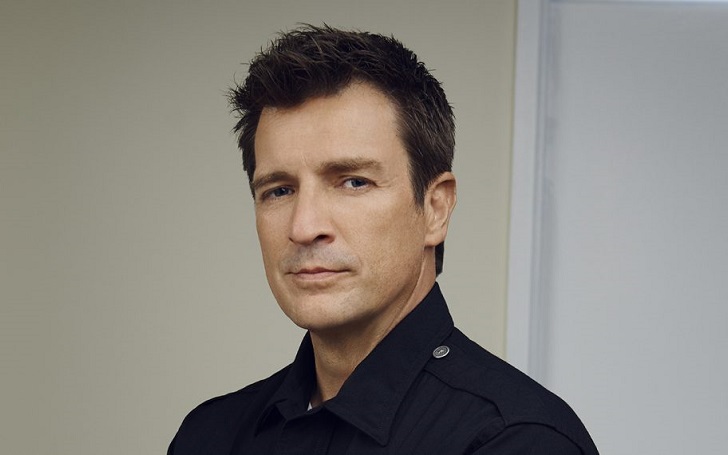 Former 'Castle' star Nathan Fillion seems to be looking better and better, with a new haircut and apparently the loss of a certain amount of fat. When the trailer for Season 2 of 'The Rookie' came out last month, fans were going crazy over how charming he looked. But not all of them were too appreciative.
Fillion's Officer 'John Nolan' is coming back to the screen without his trusty Training Officer 'Talia Bishop', following a two-week time jump. Afton Williamson, who played Talia, left the show after she was pitted heavily against her own allegations.
Watch: The Trailer for 'The Rookie', If You Haven't Started It Yet
Fans have speculated over what the reason could be for his different look and apparent weight loss. While many may be supportive of his change, some were concerned about his health too.
Twitter Exploded When Fans Saw Fillion's New Look in the Trailer, but It Didn't Begin There
After ABC released the trailer, fans got on their mobile & whatnots and responded to Fillion's new look. "Dang buddy, looking pretty trim," one wrote. "Damn, there is much less Nathan this time WTH," another added. "Dude, you have obviously lost weight. I'm jealous," the next one came.
Of course, many praised 'The Suicide Squad' reboot actor looks, saying it finally made him more of a cop. One tweet said, "You've lost weight but look good. More rugged and cop like!"
While we got to see a better look of him, fans have been keen-eyed to notice the change he was undertaking. On his earlier Twitter post, one of them exclaimed he looked really good.
The 48-year-old did not respond to all the feedback he'd been getting regarding his change. But much to the delight of fans, he posted a filtered photo of him in the cop suit captioned,"This season we are using the new "chiseled filter"."
That certainly got people up on their feet.
Not Everyone Appreciated the Transformation
It's a norm that TV stars go through every time they go through a certain transformation, and single at 48, Nathan Fillion, is no stranger to it either. Some people felt indifferent either way, saying he is smashing no matter how he physically changes.
On a message board of certain websites, people say he looked older because of his weight loss. But others contested he looks even younger. Meanwhile, some remained neutral about it; he looks awesome for his age.
Some poised their concerns over his health. Fingers crossed on this one.
"Watching but concerned. The weight loss. Hope you're well and healthy. If not God Bless. If so give me back the 'Hunk'," another one voiced out. He did look buff with muscular arms, chest and neck. And they seriously want the hunk back, at least on his face, to not maybe look too sickly.
So What Triggered the Change?
The 'A Series of Unfortunate Events' actor has been quite silent over his transformation. But it may be because he himself hasn't felt like he's changed that much since last season. And some claim he'd been losing weight for over a year now, the most observant of all.
During one of his interviews, Fillion did mention all the running he did while filming 'The Rookie'. But fans didn't expect that much change to happen in such a short time.
Another speculation suggests he might be consciously getting in shape in order to look good for his role in the new DC Comics movie, 'The Suicide Squad', alongside Margot Robbie. Hmm... Valid point. He is said to be openly against the idea of exercise, but is he changing his habits?
A little discussion on why he looked that way.
Source: TV Line
Whatever may the reason be for this transformation, it has not hampered his talent for acting as he's still impressing in the second season for 'The Rookie'. Of course, he's not going to remain a rookie for too long, and the show might need to be renamed later when Nolan becomes a more competent Police Officer.
Catch 'The Rookie' on ABC every Sunday at 10 pm. Three episodes for the second season has already aired.
Visit GlamourFame for more Lifestyle details on your favorite celebrities.
-->