Who is Nathan Fillion Dating? Is He Married to His Partner?
Published Tue Mar 03 2020 By Matthew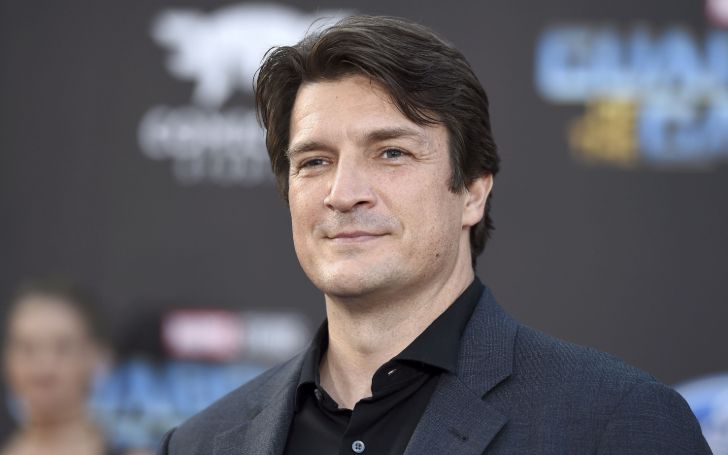 Although he doesn't look like it, Nathan Fillion is well on his way towards the golden years. The billion-dollar question that remains is: Who's there for him, sworn till death do they part?
Be it movies or just TV series; you've probably come across Nathan Fillion one way or another. The famed actor began his career from theater production, but it didn't take long for him to get noticed and make it big in the Hollywood industry. Ever since Fillion gained recognition for his work on 'One Life to Live' in the contract role with Joey Buchanan, there's been no looking back for the Canadian-American actor.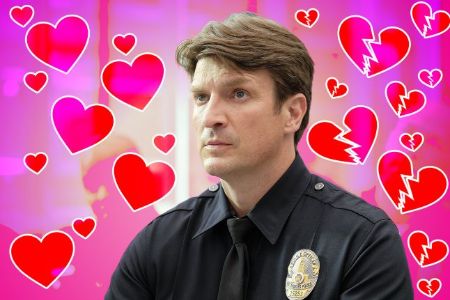 The Canadian-American actor Nathan Fillion.
Source: Decider
Born March 27, 1971, to parents Robert "Bob" Fillion and June "Cookie" Fillion in Edmonton, Alberta, Canada, Fillion was heading in the direction of pursuing a profession in education similar to that of is parents. Son to retired English teachers and younger brother of Jeff Fillion, vice-principal of Mary Hanley Elementary, Nathan began dabbling in Fringe productions and improv at the old Chinook Theatre during his time at the University of Alberta. One of his audition tapes made its way to the soap opera, One Life to Live, and that marked the real start of his professional acting career.
Watch: Serenity (2005) - Trailer HD
Despite a subject of great romances on screen, the 48 years old actor struggles in the same part when it comes to reality. After a long list of former flames and potential partners, the 2005 'Serenity' movie star is not quite there yet with the terms of marital life.
Nathan Fillion's Marital Status: Is the 'FireFly' Actor Married?
Unlike his acting career, Fillion tasted very little success when it comes to his personal life. Probably good news for many interested ladies out there, the 'FireFly' actor remains without a partner even at the age of 48. While he is yet to walk down the aisle, Fillion, nevertheless, dated multiple women in the past.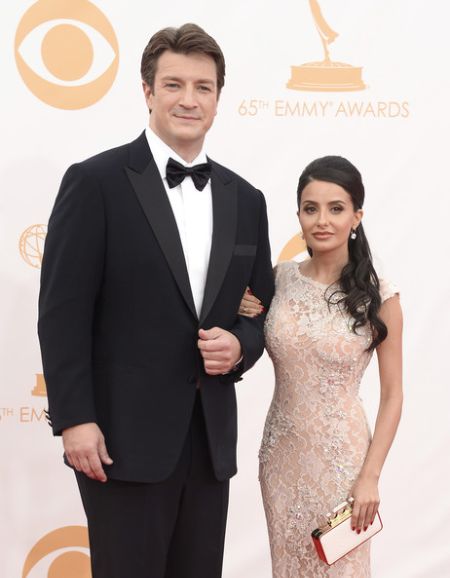 Nathan Fillion was engaged to Mikaela Hoover once.
Source: Zimbio
Nathan's new relationship with actress Mikaela Hoover came close to turning into marriage but fell short. The togetherness ran its course about a year after the twosome's engagement with one another. The actress is known for appearing in television series Happy Endings and CBS' sitcom How I Met Your Mother.
Nathan Fillion's Past Romances
The list of Fillion's ex-lovers is long, to say the least. Two of those associations came close, and yet none managed to secure the spot of being Nathan's wife.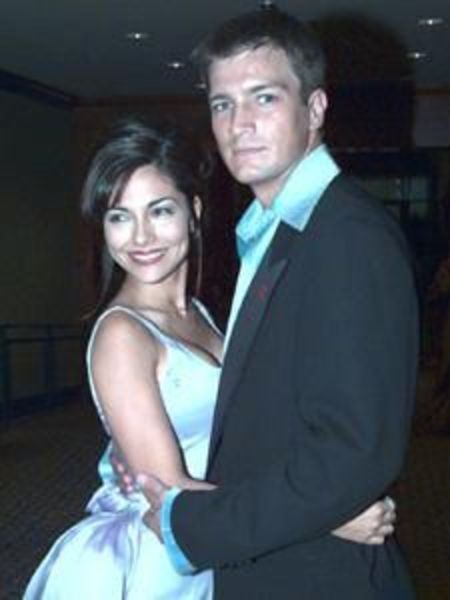 Vanessa Marcil and Nathan Fillion dated for eight months after getting together in May 1995.
Source: Pinterest
The first on this list is Vanessa Marcil. Vanessa Marcil and Nathan Fillion dated for eight months after getting together in May 1995, then got engaged. They broke up six months later in 1996. Taking some time off, Fillion met another American actress Perrey Reeves in 2005. Lasting almost four years, the two spit in February 2009.
You Might Also Like: Full Story on Nathan Fillion Weight Loss!
Right after the end of the relationship, Nathan was rumored to have dated Felicia Day in 2009. While this wasn't officially confirmed, the actor moved on pretty quick and dated Kate Luyben from 2010 to February 2011. After Kate, it was Spanish actress Christina Ochoa that entered Nathan's life in 2012.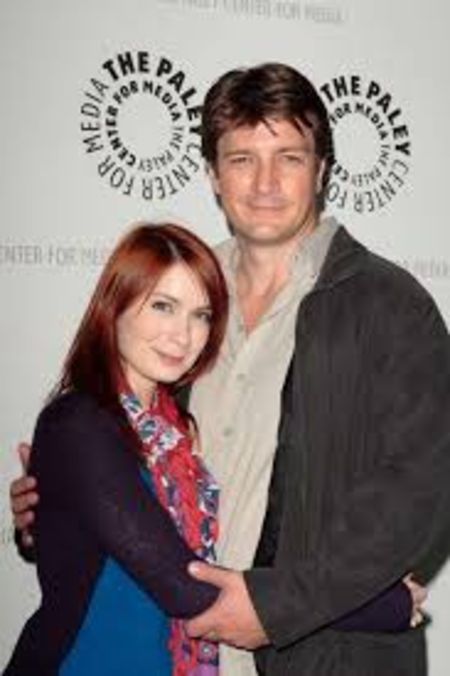 Nathan Fillion was romantically linked with Felicia Day in 2009.
Source: Zimbio
A year later, Nathan Fillion met Mikaela Hoover in April of 2013. Unlike most of his relationship, the one with Mikaela was different to some extent. They dated for seven months after getting together and were engaged in Nov 2013 but later separated in 2014. The reasons as to why it didn't end up in marriage are still under wraps. Nathan was romantically linked with American actress Krista Allen in 2015, but that too didn't make it far enough.
Nathan Fillion was romantically linked with American actress Krista Allen in 2015.
Source: Ranker
The recently announced new cast of 'The Suicide Squad,' Nathan Fillion achieved a lot compared to others in the same industry, but in terms of relationships, he hasn't found his 'one and only' yet.
For more celebrity relationships, head on over to Glamour Fame, and don't forget to sign up for the newsletter.
-->