Full Story on Melissa Peterman Weight Loss
Published Tue Dec 17 2019 By Sea
We've seen Melissa Peterman go from a good figure to bulging up and then back to her perfect self throughout her stint at The WB's 'Reba' from 2001 to 2006. After her dramatic weight loss in 2006, everyone's raving to know her secret. But it's not easy to come by.
Peterman managed to draw many eyes on her after shedding her weight. Soon after, the talented actress went on to have the best career run. Melissa headlined many shows and movies after her miraculous transformation.
Melissa Peterman kept her weight in check after her son turned a year old!
The things she does are not as groundbreaking as you imagine. She's been able to keep herself in shape since her son was a year old.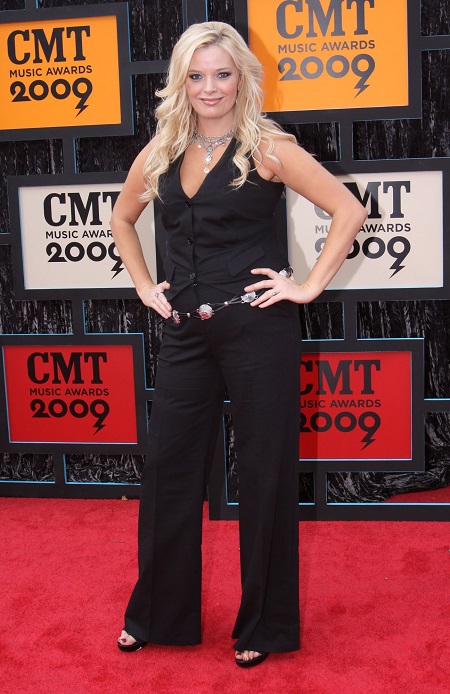 For Peterman, 'Barbra Jean Booker Hart' in 'Reba' brought in a whole new career after having done over 600 performances in theater before actually entering the screen world.
Peterman's been a part of the full 100 episodes of 'Baby Daddy' and hosted ABC Family's Dancing Fools, ABC's Bet on Your Baby, and CMT's The Singing Bee.
Check Out How Melissa Peterman's 60 Lbs Weight Loss Reshaped Her Body After Post-Baby Gain
Fans were already in love with Peterman before 2005, but she appeared a little bulged after the birth of her son, Riley David Brady, on October 20, 2005. It didn't last long, though. She was back to her best self, perhaps even better, after about a year.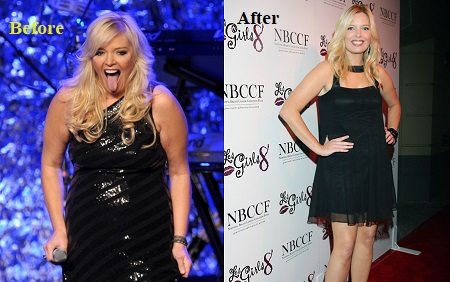 Before and After Photo comparison for Melissa Peterman weight loss.
Source: Getty Images
Peterman's weight loss process was observed in her, but it could've been drastic to some. There are no official reports, but it is thought she lost 60 lbs in 2006 and 2007. People were shocked when she appeared on the red carpet, all slim and better than before birth.
There were discussions about what she did to be in such a shape. She did answer the question about it. She'd hired a personal trainer and gone on a diet. Melissa took in heavy protein and light on carbs, sugar and fat. She also confessed she made the effort of her own free will and for her son.
'An Apple a Day,' the Parenting Life of Peterman
While Riley's toddler days were obviously difficult, she did manage to have a healthy breakfast and exercise regularly to stay fit. But as he grew up, she has to tend him to school as well.
With acting and hosting gigs also going forward, she was finding it difficult to keep continuing that healthy breakfast thing on the dot. In 2011, she talked to Self about how she wanted to start the morning "organic egg white omelet with fresh spinach picked from my garden, a side of turkey bacon and a fresh fruit smoothie". But it wasn't that easy when there's a 5-year-old (Riley's age at the time) around.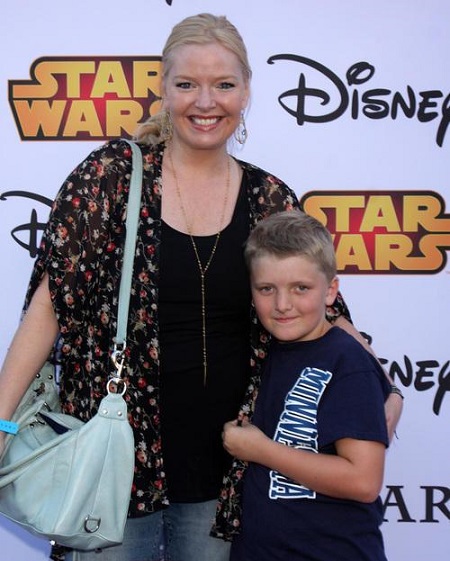 Instead, the mother-of-one tells how she eats cottage cheese straight from the container when preparing Riley for his preschool. She'd eat an apple on the way to the school and sometimes have her son's watermelon jolly rancher as fruit fluid.
Sherry Yard Loses 10 Lbs So As to Compensate for the 15 Lbs She Gains After Any Cooking Show. Learn the Details.
People considered her an having undergone too much weight loss in 2006, but it must be satisfying to them that she gained a little afterwards to be just as she naturally should be. There's actually a discussion about her being the same as before Riley's birth, after a few years of that drastic change.
Even if she did go back to the way she was before 2005, it was not the worst thing that's happened to her. There are many things she can be thankful about in her current life situation. For instance her 20-year marriage with husband, John Brady. They celebrated their second decade anniversary back on June 5.
Stay tuned and connected to GlamourFame for more Entertainment content. There are still many more stories to tell.
-->