Full Story on Sherry Yard Weight Loss
Published Sat Dec 14 2019 By Sea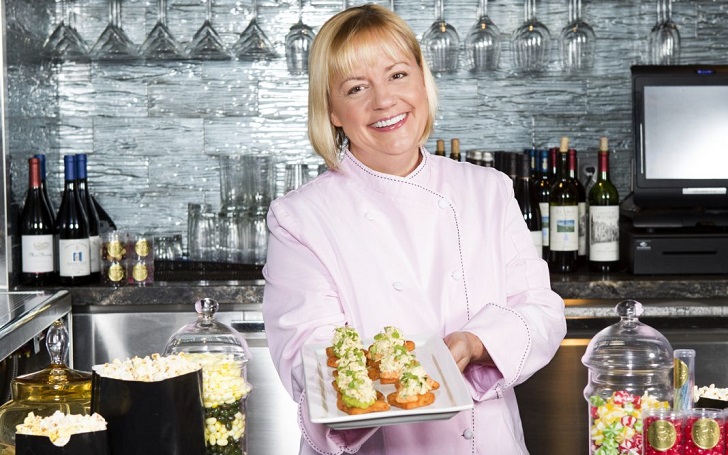 Sherry Yard really knows her pie. Yes, she literally does. 'The Great American Baking Show: Holiday Edition' is back as people come to try and impress the judges without getting paid, and Yard is making sure she is fit enough to taste all the delicious meals.
It's not like she has lost a drastic amount of weight. The thing to talk about is her preparation for each cooking extravaganza that she would be a part of. Truly, it's weird, but kudos to her for trying to be the best judge.
Sherry Yard Loses 10 Lbs Weight Before Any Show, As She Knows She Would Gain ~15 Lbs After the Show Ends.
Yes, you heard it right. Her weight loss story is mostly during any show she starts to be a part of, which ends after the show is over. She has lost a ton of weight over the years, though. The 55-year-old absolutely loves food. Even when there are too many dishes to choose from, she makes sure she gets a taste out of every one of them.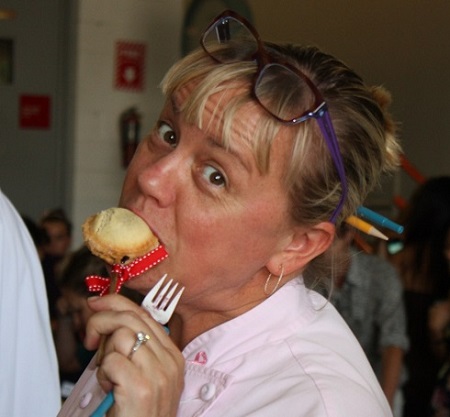 Sherry will get your pie and eat it too.
Source: Laryl Garcia, KCRW
In a recent interview with JaMonkey about the upcoming Holiday Show, she shared many things about her love for food. She even jokes that there should be a game about guessing how much weight she gains after the show ends.
For the preparation, she says she first loses about 10 pounds. After stuffing everything the show offers, she gains almost 15 lbs. She enjoys what she does, and she loves pastry.
"I lose about ten pounds first because I'm gonna gain about 15 pounds. That's the first preparation," Yard told Meghan Cooper of JaMonkey. "We should have a game of how much weight I gain because I really enjoy what I do, and I love pastries. I love food."
Check It Out: Liz Dueweke Has the Weirdest Yet Impressive Weight Loss Technique.
"I'm judging if they had to make two items I actually was eating both. I haven't seen it. I haven't seen the show in full myself," she continued. "I'm hoping they don't make me look as much as what I was doing, because you're gonna see by the last show I've put on…there's more to love. It's a professional job. Someone has to do it!"
Along with Her Weight Tactics, She Also Said the Shooting Wrapped Up Months Ago
During the interview mentioned above, Yard also mentioned that the holiday show was shot months earlier. The Baking Show was done in the month of August. It means the Award-winning chef probably has already put on that +5 lbs weight from the show's shooting.
"We shot in the tent, okay. This is just like hallowed ground for me in August. In London. There were times at night when we were shooting, it was very cold. So, the finale was all really wrapped up. It felt more like Christmas."
Watch: Spice Adams and Sherry Yard Share Their Excitement on Filming the Show
So, it seems the competition has already taken place, and the winner is already cherishing his/her win, except without any prize money. Even if the competition itself didn't matter, the people there got to show what they could do in the kitchen, and they were finally on TV on December 12, broadcasted by ABC.
Stay tuned for more Entertainment content on GlamourFame. And make sure to check out our other weight loss-related articles on how celebrities keep themselves in shape.
-->