Who is Gabbie Hanna dating? Is he a fellow YouTuber?
Published Wed Nov 20 2019 By Chester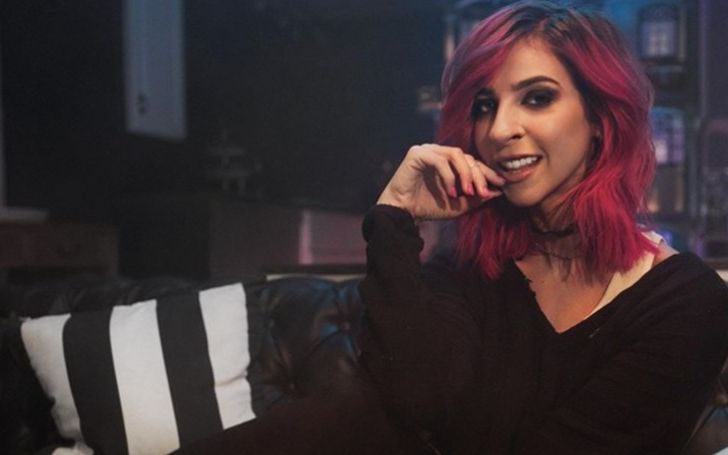 Many of you might be wondering about the relationship status of the gorgeous media sensation Gabbie Hanna! Yes, the beauty with brains who is, in fact, a singer, songwriter, and actress who's always been private regarding her personal relationship.
Since fans are anxious about the relationship status of the heartthrob Gabbie, who's known for making headlines for her vine, and music which she uploads on her huge 6.56 Million youtube fanbase channel, we have brought you with her low-key relationship details.
Probably sad news to many, but Payton Saxon already reserves the beautiful 28-year-old music kahunas' heart. FYI, Gabbie, for the first time exclusively, shared her relationship status to the public, taking to her Instagram.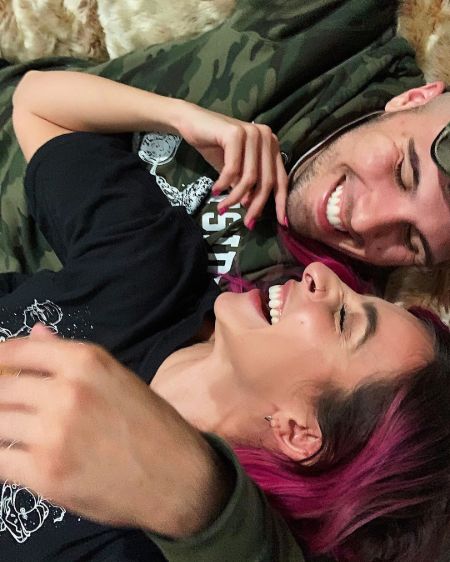 Hanna For the first time exclusively sharing his relationship to public, this hints a serious commitment.
SOURCE: Gabbie Hanna Instagram
Alongside the adorable cuddling snap of the two lovey-dovey, the Butterflies hitmaker uploaded with some mesmerizing captions which read,
Taking a break from the broken girls spam (jk broken girls november 16, 11am PST!) because i can't stop staring at this picture so now you can, too. If y'all know me, you know i don't ever post about who i'm dating, but this man is too fucking perfect to not share. thank you for making me laugh my ass off literally every moment of every day 🥰
Though much information about his man was not shared stalking his Instagram he seemed like a gym rat and travel lover as he often posts his traveling snaps on his Instagram @Payton.
Check Out: Does Pokimane Have a Boyfriend? Get Details of Her Relationship Status !!!
Payton also shared a post where Hanna is seen giving his man a hug sharing a beautiful couple moment.
At the end of the day, we are happy to see Gabbie happy with her first-ever open relationship. As we mentioned earlier about Gabbie never-before posted any snap of her relationship, and seeing the recent with Saxon made fans come with the aftermath of something special on the way, fingers crossed.
Stay tuned and connected to find updates on the recent Entertainment articles only on Glamour Fame.