Gabriel Iglesias and His Weight Loss Story — Everything You Need to Know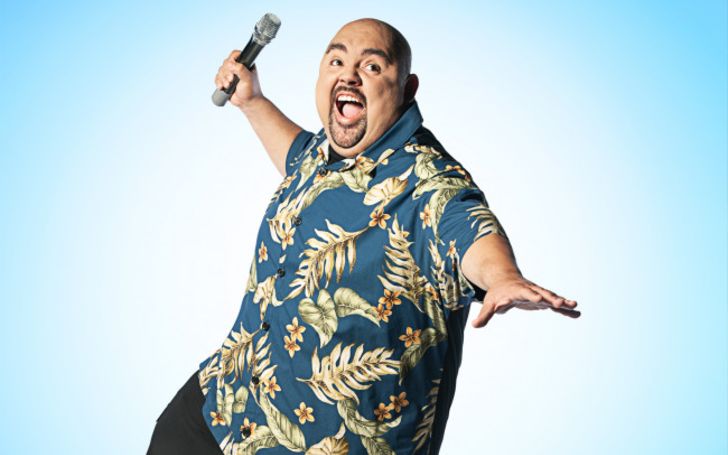 The fluffiest comedian out there, Gabriel Iglesias, is a famous figure from the show 'I'm Not Fat… I'm Fluffy and Hot & Fluffy' and movies like 'Magic Mike.' The stand-up comedian scaled his popularity through his easy-going storytelling ways and the parody skills, mastered throughout his prolific career.
Even though the comedian often referred his weight with terms like 'Big Healthy,' 'Husky,' and 'Fluffy,' there was only so much avoiding he could do. So, our Fluffy ventured in the territory of weight loss and a major one at that. The chubby star lost a significant 118 pounds in a span of two years.
Here we bring you the complete detail of the comedian's weight loss story.
Gabriel's Got A Rude Awakening To Weight Loss
When there is enough cash in the sack, then splurging seems to be the most comfortable option. That's what Iglesias used to do before he received a wake-up call from his doctor. The actor was diagnosed with a case of critical Type II Diabetes.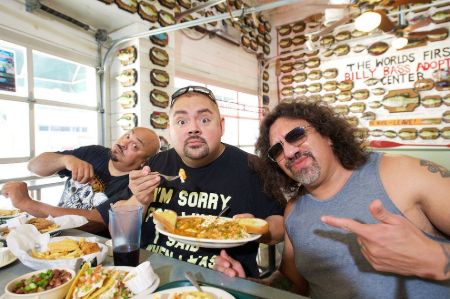 Gabriel Iglesias was at his highest weight in 437 pounds.
Photo Source: YouTube
The Diabetes got so much worse that Gabriel used to wake up every morning with a 300 plus sugar level. His doctor gave him an ultimatum that there were only two years for him to live, given his choice of daily eating habits.
You May Also Like: What is Gabriel Iglesias' Net Worth? Grab the Details of His Source of Income and Earnings!
In an interview, the fluffy guy informed fans that there was one point where the back of his legs was almost black from poor circulation. At that time, he was pushing a massive 437 pounds, which resulted in swollen legs with cracking skin on the inside part of his legs.
Slow And Steady Wins The Race, So Does Weight Loss
The 43-year old admits to the fact that he shed some tears in the initial stages of his weight loss program. He explained, wanting to give up on the first few days with exhaustion and pain. The whole process was frustrating, but the actor stood tall because giving up meant actually losing the reins over his life.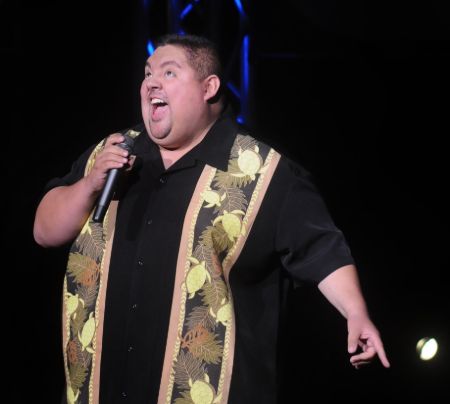 If you want to lose weight, take it slow.
Photo Source: Item Purl
Later on, after Gabriel's own hardships, he sent the message that baby steps, one day at a time, is the key to a proper weight loss. Most people give up because the TV commercials and advertisements make it seem like an easy deal, which is far from reality.
Food Cut Down And Smarter Hacks
Being a standup comedian meant, Gabe was always on the road, traveling from city to city. This means getting exposed to those greasy fast food options. The hacks for that are to work the food around one's healthy lifestyle.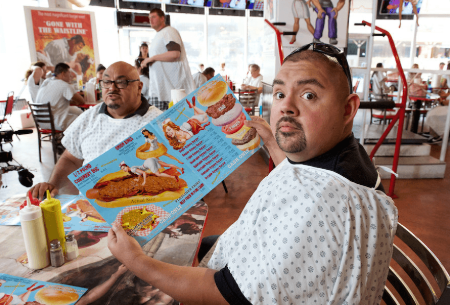 Gabriel Iglesias lost 118 pounds with this controlled diet.
Photo Source: Buzzfeed
An example given by Gabriel of his fast-food hacks is ordering a grilled chicken sandwich, but he avoids the bread, which means he can snack on four of those sandwiches as long as the bread is avoided.
Also See: Full Story on Mariah Torres Weight Loss
Alongside, the American comedian also minimized alcohol consumption from four times a week to once or twice a month. As alcohol is known to reduce metabolism and decrease our ability to burn fat, it best be avoided.
Hope you enjoyed the read, for more be sure to subscribe into Glamour Fame.
-->