Game of Thrones Creators David Benioff And D.B. Weiss Part Ways With Management 360
Published Thu May 30 2019 By Arya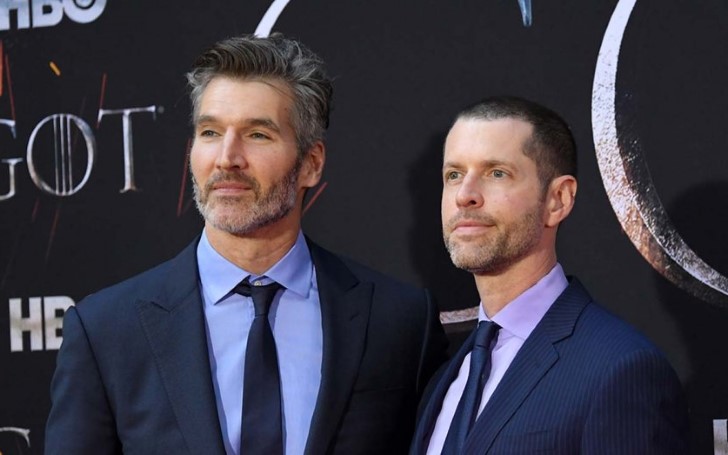 The creators of popular HBO series, Game of Thrones, David Benioff And D.B. Weiss wrapped up its epic eight-season run have parted ways their longtime management company Management 360.
Their now former manager, Guymon Casady who also served as a producer on Game of Thrones helped the duo to turn his "A Song of Ice and Fire" book series into the megahit fantasy series.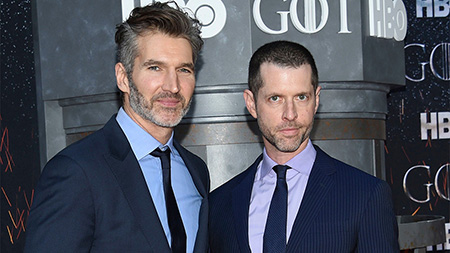 'Game of Thrones' Creators David Benioff, D.B. Weiss Cut Ties With Management 360.
SOURCE: Variety
Recently in an interview talking about Casady, the duo said;
"Guymon has been a good friend and partner to us for many years, and we look forward to the next chapter in our relationship, his eye for great material is keener than it's ever been, and we expect to be producing many shows and films with him in the future."
Benioff and Weiss will continue at Creative Artists Agency (CAA) as a director and their attorney Gretchen Rush of Hansen Jacobson. Currently, they are setting up meetings around town in search of a new global overall deal.
You May Also Like: Is HBO Likely To Lose Momentum In The Streaming Battle With Game Of Thrones Ending?
As per Deadline, they met with HBO/WarnerMedia, Disney and Comcast, along with some streaming giants about two weeks ago. But as of now, the creator of GOT are busy with prepping their own trilogy of "Star Wars" films. The film is scheduled to release on December 16, 2002.
Apart from their most awaited trilogy film, Benioff and Weiss were also creating an HBO series dubbed Confederate which set in an alternate world where the Confederacy won the Civil War.
-->