Is HBO Likely To Lose Momentum In The Streaming Battle With Game Of Thrones Ending?
Published Sat May 25 2019 By David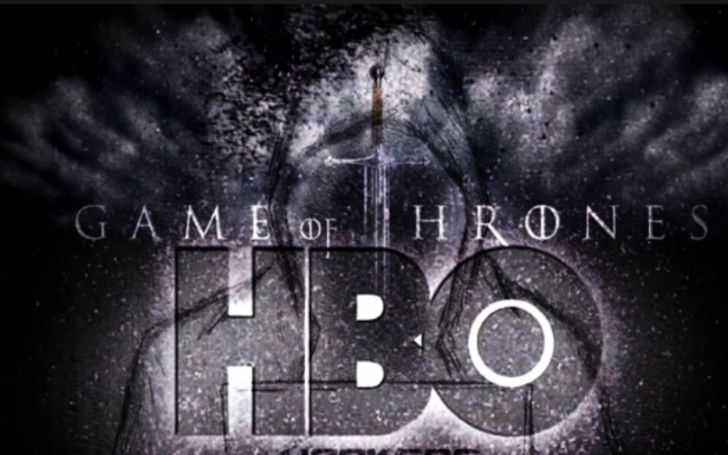 Is HBO likely to lose its viewers with Game Of Thrones ending?
Now that HBO has ended its viewership-grabbing-series, Game of Thrones, people are wondering if the network will continue to prove itself as the premium cabler in the race for the original content supremacy.
Though that may be the case of argument as to when it comes to supremacy Netflix has far more audience preference than HBO. Of the 3,000+ people surveyed by Morgan Stanley in March (via Variety), ahead of Game of Thrones' Season 8 premiere, 40% of respondents cited that Netflix has the best original series, while only 11% of the replies listed HBO as having the top-tier shows.
The last two seasons of Game of Thrones struggled to gain the similar rating standard it had previously set with its first six seasons (courtesy of George R.R. Martin's critically revered book materials) and it was reasonable of people to think if HBO really could sustain its current position in the absence of R.R. Martin.
What Are HBO's Biggest Current Projects?
HBO is looking Westworld as its next contender in maintaining the astounding numbers of viewers previously brought to the network by Game of Thrones.
After GoT, HBO's last card up its sleeve seems to be science fiction western series, Westworld. The first two seasons of the content was a critical success among the audience and the network recently launched a full-fledged trailer for its third season with Breaking Bad's Aaron Paul in its ensemble. This already pushing the fans over the edge of their seat even if it's not actually happening until 2020.
Also Read: African Female Superheroes Are Coming To HBO
HBO is also launching a line of critically acclaimed dramas whose follow-up seasons will air before the year is through. That slates include the porn-centric drama The Deuce Season 3, the satirical family empire drama Succession Season 2, and the suburban murder drama Big Little Lies Season 2. The latter added the veteran actress, Meryl Streep to the already stunning casts.
Bill Hader's Barry, also wrapped up its second-season following Game of Thrones' finale. Barry received warm reviews for its first and second season, so it'll be interesting to see how it will do for the third one.
Recommended: Margaery Tyrell Actress Natalie Dormer: What Movies And Series Has She Starred In Besides Game Of Thrones?
In addition, the ongoing miniseries Chernobyl and Gentleman Jack are just as quality-driven, with both offering expertly crafted approaches to historical TV projects.
What Are HBO's Biggest New Projects On The Way?
As Netflix continues borrowing billions of dollars in the name of creating new originals, HBO has set up its own original programming game with some large financial ventures. This subsidiary network from the Time Warner has around two dozen new projects on the way, and nearly 20 just in development.
HBO's upcoming features also include Damon Lindelof's Watchmen, a reinterpretation for Alan Moore and Dave Gibbons' seminal comic book series.
On the drama side, HBO has some major novel adaptations coming on with one of those being His Dark Materials, based on Philip Pullman's novels of the same name; this will be the first TV adaptation for this story, which was first brought to the big screen as 2007's The Golden Compass. Doctor Who's Steven Moffat will be executing a series version of The Time Traveler's Wife, too, and let's not forget the Jordan Peele-produced adaptation of the Matt Ruff's Lovecraft Country.
You May Also Like: Ser Jorah Almost Had A Completely Different Ending In Game Of Thrones

We've also got Downton Abbey creator Julian Fellowes' new historical drama The Gilded Age, which HBO picked up from NBC earlier this year. In horror comedy, we are going to have Fred Armisen's Los Espookys while Danny McBride will return to his TV home for the new comedy The Righteous Gemstones, which also co-stars The Conners' John Goodman and Workaholics' Adam Devine.
What's The Future Of HBO's Game Of Thrones-related Projects?
Naomi Watts has been tapped in to star in Game of Thrones prequel series, The Long Night.
HBO is technically Game of Thrones-free at the moment, with Season 8 just completing its run. But that doesn't mean the network is completely done with the franchise.
Instead, HBO has already lined up some A-listers from Hollywood for its prequel tales set within George R.R. Martin's expansive Game of Thrones universe. There were originally five different creative teams working on different projects focused on past events and different locations, though two were canceled recently, and only one of them has filled its cast and is actually set to begin its production at some point this year.
The other two prequel projects are likely in the script stages, so it might be quite a while before HBO makes any strong substantiation on the projects.
So with all that array of hefty projects, is HBO really pacing slowly in terms of streaming service?
In the survey from Morgan Stanley, the actual #2 difference between Netflix's 40% and HBO's 11% was the reply "Don't Know," signifying the responders who couldn't make a pure judgment about which of the two services had the best originals. (Hulu got 6% of the vote, Amazon had 5%, and Showtime and Starz each received 2%.)
Also See: Is HBO's Chernobyl The Most Horrifying Series Ever?
Naturally, the battle for TV supremacy isn't just happening between Netflix and HBO, since network TV stills dominate satellite viewing, but then again the preference to the mode of watching the contents are definitely changing.
-->